Hello diligent supporters and those who desire fancy new merchandise. I come bearing good news and hopefully gift ideas for your cute gay friends! Or your straight friends! Or whoever!
We have stocked our store full of stuff in preparation for the Holidays and the new year. We made things for you! Let's take a little tour of our new store items.
Below is our store widget for you to browse right here in this article. And below I'll go into detail of our new products, as well as give you a sneak peek of something special that's currently in the works:


1. The 2013 Autostraddle Calendar
As always, we have our calendar. I designed it, so I'm biased when I say that I think it's awesome. So awesome that I made this little video to show it to you:

Also we're stoked to share that Curve Magazine has featured our 2013 Calendar in their December issue with all these other impressive queer calendars! Thanks Curve, we appreciate the support! Fuck yeah community.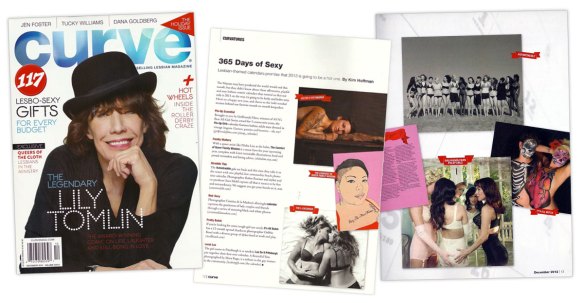 2. "You Do You" Tri-blend V-Necks
If you were not one of the 411 people who selected the "You Do You T-shirt" perk in the Indiegogo campaign for our redesign, then you missed out on a perfectly soft black American Apparel Tri-blend V-neck with a two-color "You Do You" imprint.
However, you can get in on this perfectly soft indigo American Apparel Tri-blend V-neck with a one-color white "You Do You" imprint. We've never sold a tri-blend shirt in our store before, because they cost more to make, but we feel like it's totally worth it.
Same idea, different shirts – don't miss this one this time.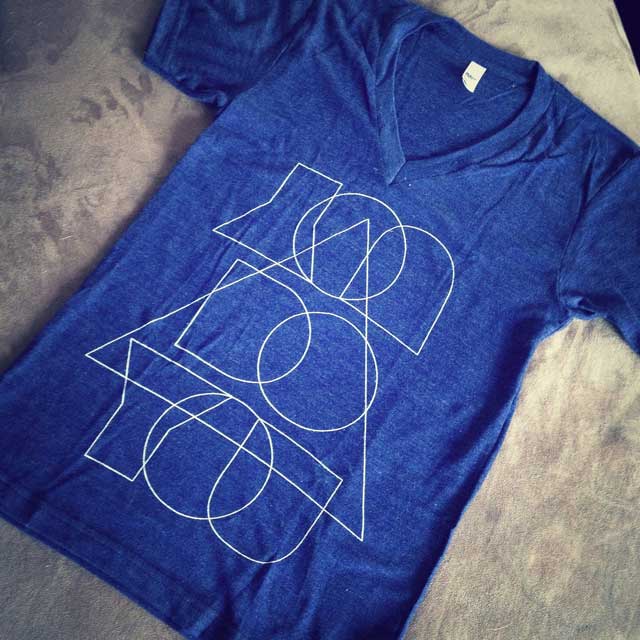 3. "Straddle This" Boxer Briefs
Based on the popular "Autostraddle This" shirts which are also available. You wanted underwear, and these American Apparel boxer briefs are one of my favorite styles.
Note: the sizes are in mens – they're unisex.


4. "Autostraddle THIS" Shirts
Back by popular demand! We've been offering these for almost two years and they always sell out.
5. "You Do You" Briefs
If it can be printed on, we will print 'you do you' on it. Trust. These American Apparel briefs are also unisex (mens sizes) and are good for avoiding that underwear line you can get on your leg from wearing boxer briefs with tight pants. Or maybe that's just my problem. I'm not sure, I should really leave my house more often.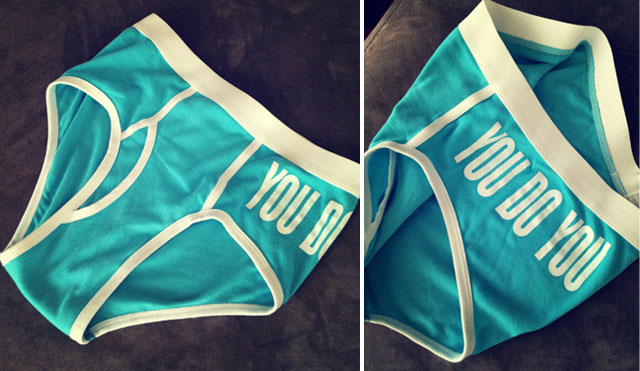 6. Unicorn Plan-It Raglan 3/4 Sleeve Shirt
A black and heather gray baseball tee with the "Unicorn Plan-It" logo across the chest. These have been hugely popular and we only have a few left!
And of course, there's tote bags: a "You Do You" tote and "A-Camp" tote from this past September, as well as A-Camp shirts.
All that is exciting and all, but there's one more thing that you need to know. This is really important. We have a new merch item that is currently in production and we're kind of really excited about it…
Ready?
IT'S A MEMO JOURNAL YOU GUYS
It's a memo journal for all your feelings!!!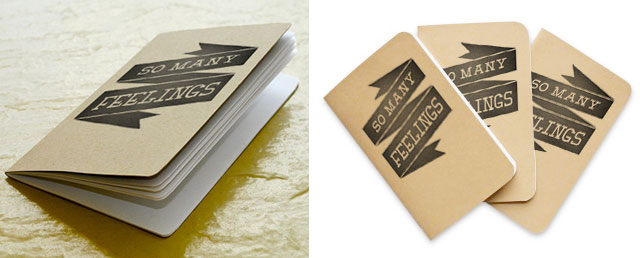 These will be 48-page memo journals custom-made by Bound for Anything, who we love, and who you can order your own custom journal from! It's a nifty idea, I wish I had thought of it.
For the interior pages of the 3.5″ x 5.5″ memo journal, we included both lined and blank pages as well as graph pages, checklist pages, and the best thing: hangman-ready and tic-tac-toe game pages, all enclosed in a "So Many Feelings" custom cover.


We hope you like the stuff we have to offer this year and browse the Autostraddle Store to check them out. Thanks to all of you for your continued support and happy holidays!
xo Alex
– – –