In My Top 10 Favorite Television Shows, various members of Autostraddle's TV Team will be telling you about the TV shows nearest and dearest to our hearts, EVEN the ones that don't have lesbian / bisexual / queer woman characters. 
Today, writer and TV critic Natalie shares her top 10 favorites TV shows of all times and tries to convince you to watch.
---
10. Pitch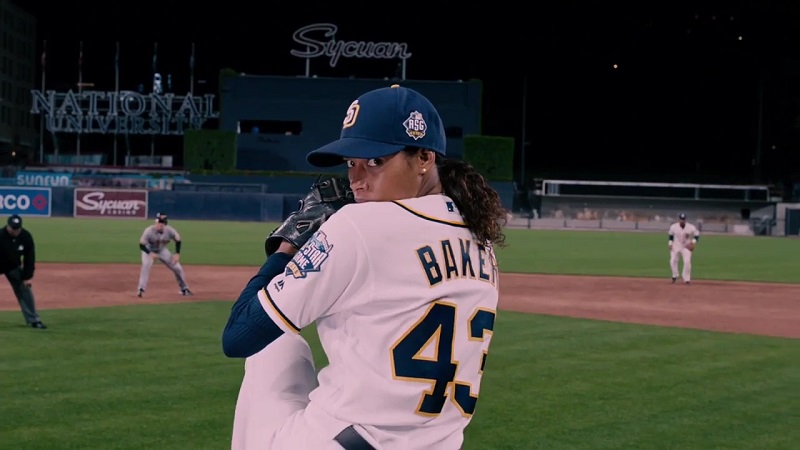 It's been three years since FOX cancelled Pitch and, let me tell you, I'm still not over it. The series, about the first woman to play Major League Baseball, only lasted a season but it made in indelible impression. Kylie Bunbury stars as 23-year-old Ginny Baker who steps into the Padres bullpen mid-season. Like Friday Night Lights, Pitch is a show about sports that's not entirely about sports; it's about the challenges of being the first in a space. You get all the emotion of Dan Fogelman's other 2016 series, This is Us but without the excessive sentimentality.
I loved Pitch from the outset: Bunbury is imminently watchable as Ginny Baker and Mark-Paul Gosselaar charms as gruff Padres catcher, Mike Lawson. But the show resonates with me most because it's an opportunity to see someone from where I'm from — Ginny's from a small town in Eastern North Carolina and we almost share an alma mater — thrive on the global stage. I still cling to the hope that one day, Pitch will get a second season but, for now, you can watch the show's lone season on Hulu.
"I'm not gay, I'm flexible," Kalinda Sharma tells Alicia Florrick one night over drinks. For anyone else, that answer might feel like a cop-out, but for Kalinda Sharma it fits. As the badass private investigator at Lockhart Gardner, Kalinda constantly makes herself just malleable enough to accomplish whatever she wants or needs in the moment. She is terribly enigmatic — as evidenced by the fact that it took her two years to respond to Alicia's question about her sexuality — but she draws you in all the while. I love how Kalinda Sharma upends so many of the stereotypes that often constrain South Asian women on television. Sufficed to say, I watch The Good Wife for Kalinda Sharma… and when she left (and given how she left), my attention went with her.
8. Luther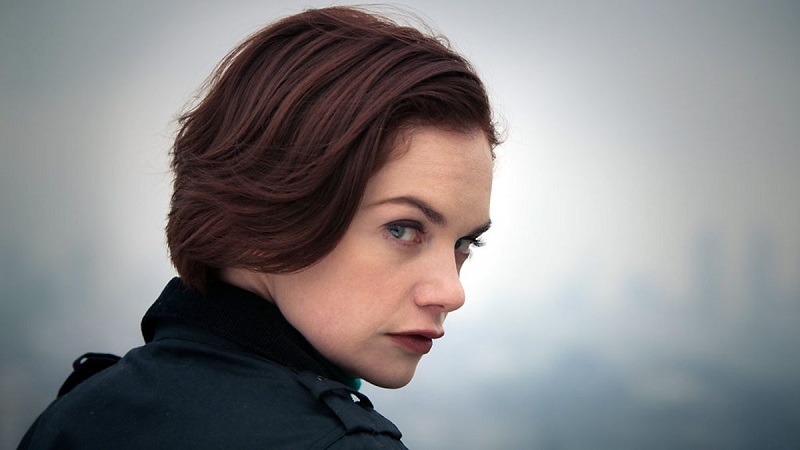 Before there was Villanelle, there was Alice Morgan.
Debuting back in 2010, Luther follows the travails of Detective John Luther who, in his first case, post-suspension, has to solve the murders of Douglas and Laura Morgan. His suspect? Their daughter, Alice. While Luther's questioning exposes Alice as a "malignant narcissist," there's no evidence linking her to the crime — Alice is too smart for that, frankly — and he's forced to let her go. But that's only the beginning of their relationship… which becomes just as alluring as it is toxic.
Especially in the show's first series, watching Luther is like watching two fighters in their prime: both Idris Elba and Ruth Wilson deliver outstanding performances. As Alice, Wilson is magnetic: drawing you in and making you cheer for her even though she's obviously a psychopath. She's on my Mount Rushmore of TV Villains.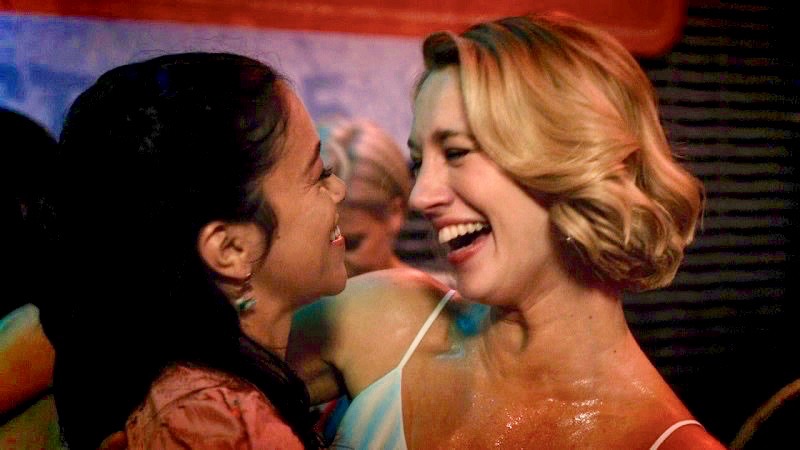 From my contribution to last summer's Jane the Virgin roundtable:
I watch a lot of television – you know, for work – and when I'm watching any ensemble show, I have a tendency to gravitate to a few characters while growing to loathe a few others. I'll devour storylines featuring the characters I care about, especially the queer ones, while begrudgingly sitting through the storylines featuring characters I don't. That's been the case for nearly every other show I've ever watched, except for Jane the Virgin.

I cared about damn near every character on this show. I wanted love for Petra and Alba. I was invested in Xiomara's health just as much as I hoped for Luisa to hold onto her sobriety. I wanted Jane's career to flourish and for Rogelio to find success on the American small screen. And while I had my preference for who would win Jane's heart, I wanted happiness for both Michael and Rafael. There wasn't a character I truly loathed – well, besides Petra's mom, but that was kind of the point – and I never once found myself wanting to fast-forward through anyone else's storylines. It's such a rare and incredible feat.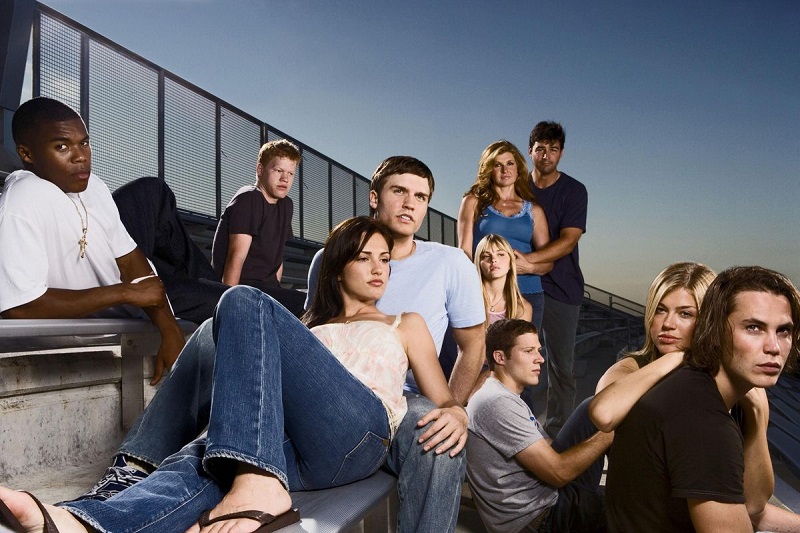 I never really bought into the football culture of the Southern town I grew up in but I was fully sold on life in Dillon, Texas. It's a show about becoming the best versions of ourselves, led by these two incredible educators. I love it so, so much. Clear eyes, full hearts…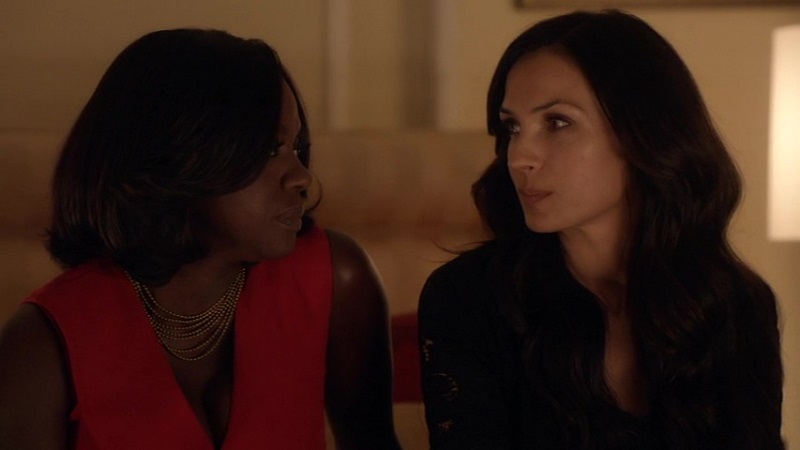 I've written enough about my love for How to Get Away With Murder and Annalise Keating that I won't belabor the point too much here… except to echo our Senior Editor Carmen Phillips who, directly following HTGAWM's finale, dubbed her: "THEE most important black queer woman character we've ever had on television, bar none."
4. The Sopranos
It's hard to imagine many of my favorite shows existing if not for The Sopranos. The crime drama rewrote the rules about what stories could be told on the small screen and, in doing so, changed the whole entire game. Sopranos creator David Chase took advantage of the archetypes we'd already seen in the Godfather trilogy and Goodfellas and gave them more depth that would've ever been possible in film.
3. The West Wing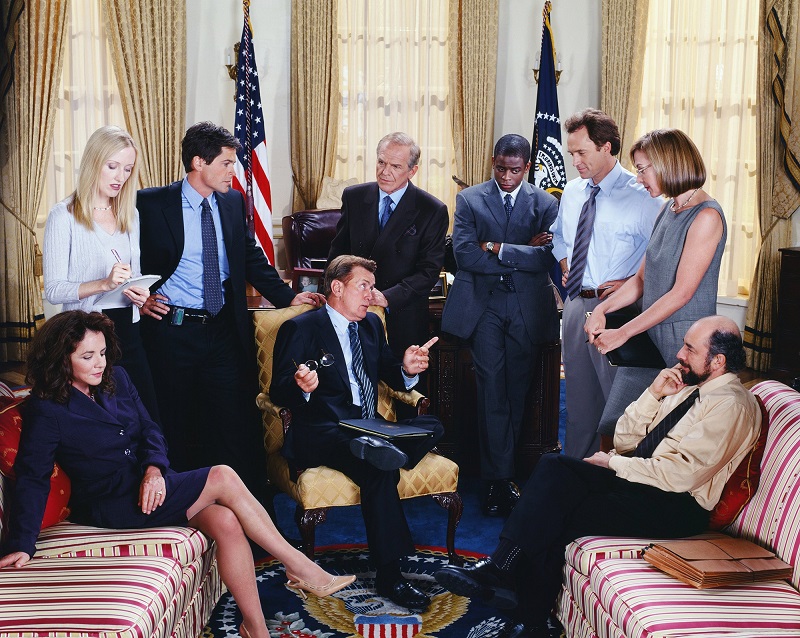 There's no show on this list that I've watched more often than The West Wing. Rarely a day goes by when I don't find myself quoting the show in some way. It served as a salve during the worst of the George W. Bush presidency… a reminder that competent governance was still possible. During the Obama years, it was a shortcut: a way for me to explain difficult political issues. Need to understand the debate over Don't Ask, Don't Tell? Watch "Let Bartlet Be Bartlet." The debate over school vouchers or the DC City Governance? Try "Full Disclosure." Now, it's an escape: a place where I can laugh at Joey Lucas' first meeting with Josh Lyman, CJ Cregg's performance of "The Jackal" or Big Block of Cheese Day.
2. Breaking Bad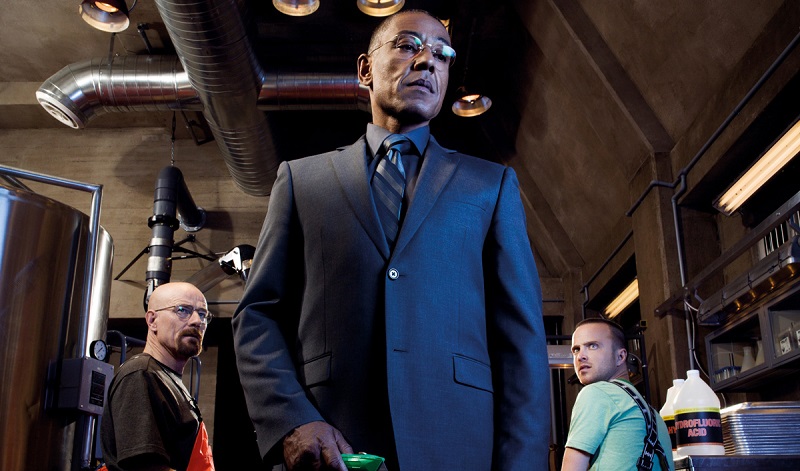 As evidenced by numerous entries on this list, I love a good villain… and there is no greater villain ever on television than Gustavo "Gus" Fring on Breaking Bad.
The model that Walter White showcased in Breaking Bad's first few seasons — the drug dealer who hid in plain sight — to some success, Gus Fring perfected. He was a model citizen: a slight, bespectacled man whose legitimate businesses, most notably Los Pollos Hermanos chicken franchise, fund his philanthropic efforts. He's even a booster for the Drug Enforcement Agency. But beneath his dashing suits lies the heart of a ruthless drug kingpin, controlling drug distribution across the entire Southwest. He slips from pure sophistication to absolute villiany in the blink of an eye and it is a sight to behold. Gus Fring seems impenetrable and unflappable until he's not… and even that makes for one of Breaking Bad's greatest moments.
1. The Wire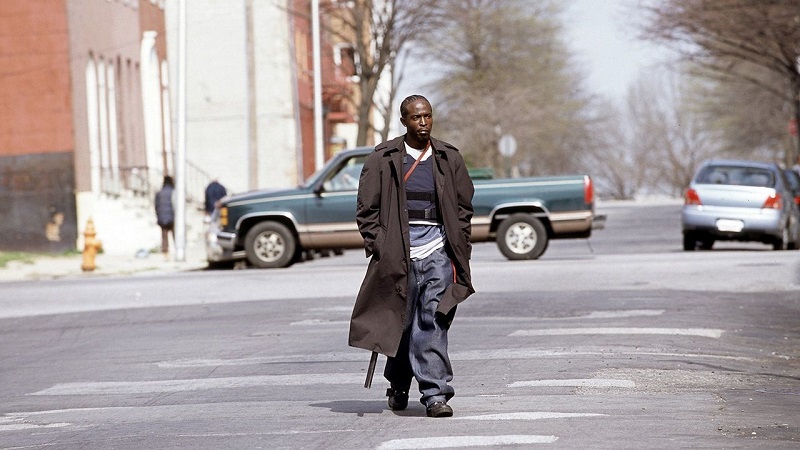 At this point, it feels almost cliché to have The Wire atop my list. It feels too obvious. I mean, once the President of the United States has called it his favorite show and agrees that Omar Little is the greatest character ever to exist on television… it feels like you're not offering any insightful commentary, you're just stating facts. Fire is hot, water is wet and The Wire is the greatest television show of all time. Facts on facts on facts.
---
Shows that almost made the list: The Chicago Code, Life, One Day at a Time, Psych, Survivor's Remorse, Terriers, Vida and Watchmen