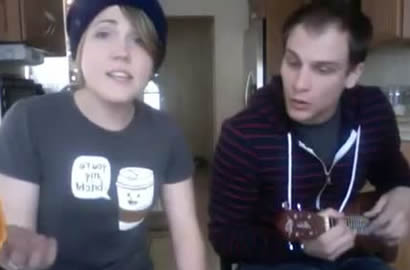 In honor of the one year anniversary of the first ever episode of My Drunk Kitchen and the birth of the phrase "butter yo shit," Hannah Hart revisits grilled cheese with only slightly more success (i.e. the cheese is no longer trapped). This video marks what I believe is the first time Harto has eaten everything she's cooked and also the first time I've ever been seriously jealous of Shane Dawson. Ahem.
Related, Hannah and the internet have been an item for more than a year! That's the longest relationship I've ever been in! We were so young once, and now we're older and wiser and we have a higher alcohol tolerance. That's what growing up is all about, really.
Here's a love song about cheese!