Katrina's Team Pick:
After essentially having been on an extended summer vacation for like two years, I felt it necessary to go back to school with some hip-ass new notebooks. Marble notebooks were cool and retro, a little too common. Moleskines were beautiful and classy, but a little too predictable and way too expensive. I was at a loss. And then, much like Goldilocks struggling with the hot-and-cold porridge, I found the notebook that was just right.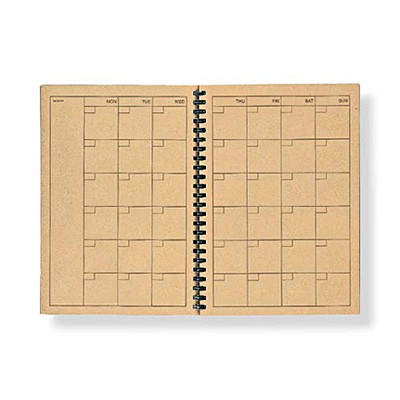 Muji is a Japanese retailer whose theme I don't completely understand. Items for sale in their stores include – but are not limited to – LED aroma diffusers, furniture, menswear, storage items, wooden puzzles and paper Legos all sold to you by a team of quiet, androgynous, long-haired sales associates. It is the best store ever. And of course they have these fucking notebooks:
Muji is awesome because it's all about simplicity. No frills, no logo, their design seeks to capture the essence of an item where function dictates form, not the other way around. Is that a ridiculous thing to say? The way I feel about these items is ridiculous. And they're made from recycled paper. AND they're affordable. What is this devilry? I don't know.
The company only has three locations in the US, and they're all in New York. Luckily for you and also for me when I don't want to get out of bed, they have an online store! You can buy all the things. Would you like some socks or an umbrella with that notebook? Muji has it covered.