Speaking to a group of Southern Methodist University law students, U.S. Supreme Court Justice Ruth Bader Ginsburg said that it's unlikely that she would be confirmed if nominated today. She says the process has become much less bipartisan than it was when she was appointed by President Clinton in 1993 and that her work with the ACLU would probably disqualify her.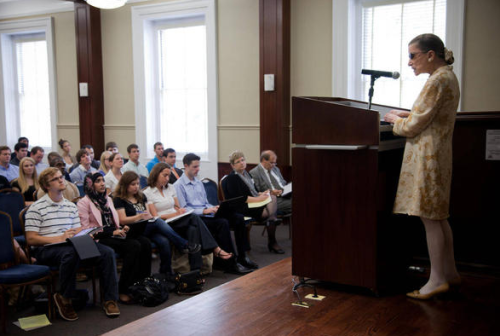 This is an unsettling idea because Justice Ginsburg is really fucking awesome. Also, it's worth noting that Justice Ginsburg remains sharp as a tack at 78 and continues fighting for women's rights just as passionately as ever.
As one of only 9 women in her class at Harvard Law, she and her classmates were asked by the dean "what it felt like to occupy places that could have gone to deserving men." Despite not being taken seriously, the future Justice Ginsburg worked her way up to a position on Harvard's law review. Upon transferring to Columbia after her husband received a job offer in New York, she graduated first in her class and became the first woman to be on two major law reviews. She clerked for U.S. District Judge Edmund L. Palmieri (after being turned down by Justice Felix Frankfurter for being a woman), taught at Rutgers University Law School (while hiding her pregnancy to avoid discrimination), and became the first woman to gain faculty tenure at Columbia.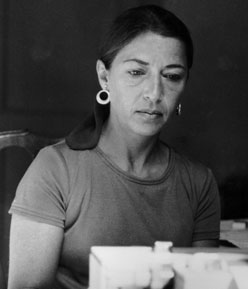 She wasn't just a trailblazer in her professional life; Ginsburg argued landmark cases that gave women unprecedented standing in the eyes of the law. She created the Women's Rights Project at the ACLU and won 5 out of the 6 cases she argued before the Supreme Court. In the first, Reed v. Reed, the Court unanimously ruled that the Equal Protection Clause of the 14th Amendent applied to women. Next came Frontiero v. Richardson; the Court decided that military benefits for family members must be given regardless of gender. In Craig v. Boren, a case challenging Oklahoma's sex-differentiated drinking age, Ginsburg finally convinced the Court that sex should be subject to heightened scrutiny.
As a Supreme Court Justice, she's written countless opinions in favor of gender equality and civil rights. Revolutionary yet reserved, Justice Ginsburg has been instrumental in overturning discriminatory laws and opening doors for women. If that's the kind of work that keeps you off the supreme court, I think we're ready for a political 180.
---
Before you go!
It takes funding to keep this publication by and for queer women and trans people of all genders running every day. And A+ members keep the majority of our site free for everyone.
Still, 99.9% of our readers are not members.
A+ membership starts at just $4/month.
If you're able to, will you join A+ and keep Autostraddle here and working for everyone?
Join A+