[comments are off 'cause we're moving this conversation to this post: HOW FUCKED ARE WE?]
Midterm elections happened today and The Huffington Post has plastered "REPUBLICANS TO OVERTAKE HOUSE" in gigantic letters on its homepage, so I guess we should all be really scared. See (I made it smaller for you):
We'll have a complete round-up for you tomorrow morning with lots of feelings, thoughts, and analysis, written by Jessica who knows what she's talking about. But, due to my anxiety about not live-blogging the elections (I am sleeping on a couch and don't have teevee, which is actually really nice but anyhow), here's a brief rundown of how shit went down:
+ Bad News: Due to aforementioned HOUSE TAKEOVER, Nancy Pelosi won't be speaker of the house anymore, it will probably be a dinosaur or giant panda of some sort. ETA: It will be a man whose last name, as far as I can tell, is a euphemism for "erection."
+ Good News: Democrats are in control of the Senate.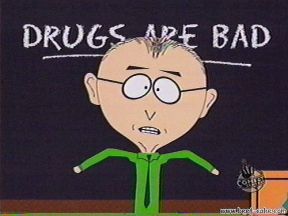 + Bad News: Prop 19, the Legalize Weed law, has been defeated. California and its propositions never fail to disappoint us. That's fine, this is not as depressing as losing the Prop 8 vote, but we were all really excited to see if anarchy would hit California this week. Just for funsies.
+ Good News: Thank the Lord — Meg Whitman is not the new governor of California, the state where I now live and recently signed a sublease agreement. Democrat Jerry Brown will serve his third non-consecutive term in This Great State of Illegal Weed and No Gay Marriage.
+ Bad News: Missouri Democratic Rep. Ike Skelton, who favored repealing DADT, has been voted out. So has DADT repeal leader Patrick Murphy of Pennsylvania.
+ Good News: Christine O'Donnell lost, which means All Hope did not lose.
+ Bad News: Three of the Supreme Court Justices from Iowa who voted to legalize gay marriage have been outsed. This is very very bad news. If you live in Iowa, get married RIGHTNOW before Maggie Gallagher takes your rights away.
+ Good News: Lexington, Kentucky elected its first gay mayor.
+ WTF? "Oklahoma has voted to ban Islamic Sharia law, the smallest imaginable threat to the state of Oklahoma." (-gawker)
+ Good News: Rhode Island voted Providence's gay Mayor into the House of Representatives.
+ Good News: In Nevada, the good guy won: Senate Majority Leader Harry Reid beat Sharon Angle, who is insane. It was a very close race, despite the fact that she is racist, homophobic and as aforementioned, insane.
Is anyone down to just split up the country into two countries so we can stop fighting? No. Okay. Just an idea. Jessica will write a much better post tomorrow, I promise. Save all your words.