One month ago, I had an idea. "I've heard such good things about Mass Effect, and I know the new game will be released at the end of March," a younger, more naive Jenna thought. "Maybe I should play through the original trilogy and write about it before Andromeda comes out!"
Well, at the time of writing this piece I'm about 50-75 percent-ish done with ME3 (I think), and I have played so much that I see the little red crosshairs of the combat screen whenever I close my eyes. I have some regrets about playing 80+ hours in one month, is what I'm saying. But not about the games! The games have been absolutely wonderful! I just probably shouldn't have undertaken them on such an aggressive timeline. Anyway, it seems like most people have a lot of feelings about the end of ME3, so in this piece the Mass Effect trilogy will live on in a Schrödinger's box of always being awesome and not spoiled by the ending. #science, I think.
First of all, the correct way to play Mass Effect is to make your Commander Shepard a woman, because everyone knows women will be the ones to save the world (and, therefore, probably the galaxy). I mean, listen, if you want to make your Shepard something inaccurate, like a white guy, you can and it's your prerogative, but I just want you to know you're wrong.
If you haven't played Mass Effect, first of all you should probably drop everything and do that. Quit your job, if you have to; we all must make sacrifices in life. I suppose if you're not willing to hole up like a hermit and immerse yourself in the Mass Effect galaxy at this very moment, I can give a quick rundown. The games take place about 150 years in the future, and humans have found alien technology that allows for super fast space travel. It turns out Mulder was right all along and we are very much not alone in the galaxy. The games deal with nuanced conflicts and alliances and politics between alien races, with Commander Shepard saving the day multiple times. But, also, Mass Effect is about fucking. So without further ado, I present to you my Definitive* List of Mass Effect characters, ranked by their prominence in my sexual fantasies.
*Not actually definitive
**I was a strictly one-alien woman in this, my first, playthrough, but I'm already planning a second one where I go full renegade and try to get with as many characters as possible. So this is a theoretical bangability scale.
SPOILERS BELOW
---
26. The Illusive Man
Fucking the Illusive Man would be too confusing because I hated him so much, but always really wanted to trust him on account of his voice being President Bartlet.
25. Morinth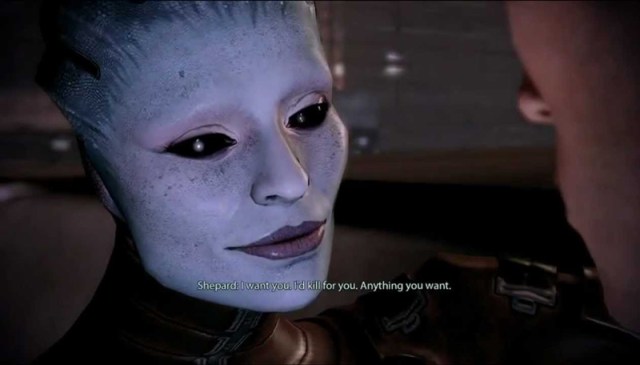 Would literally kill me during sex, but I'd still rather bang her than the Illusive Man.
24. Grunt
Sex with Krogans seems like it would be very aggressive and potentially unpleasant.
23. Urdnot Wrex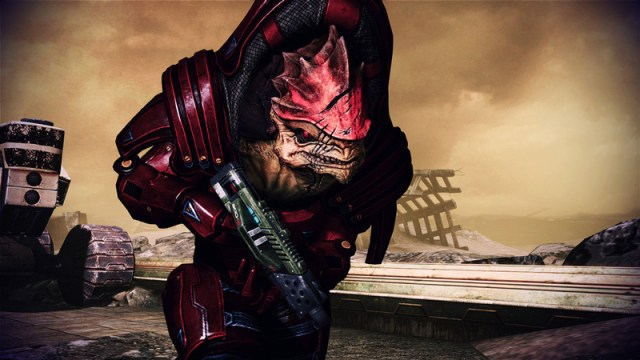 Wrexy is my "If I had to pick a Krogan."
22. Joker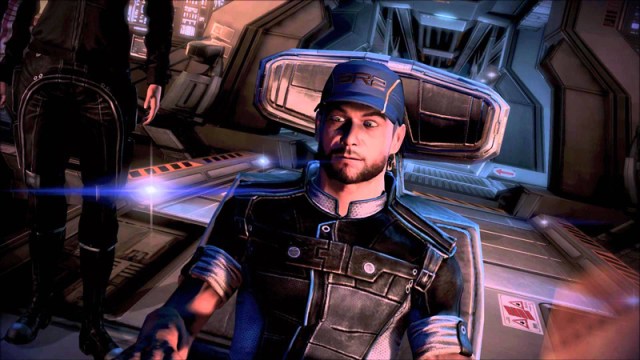 I love Joker, but I love him like a brother, (which might have something to do with the fact that he is voiced by Seth Green), so: pass.
21. Mordin Solus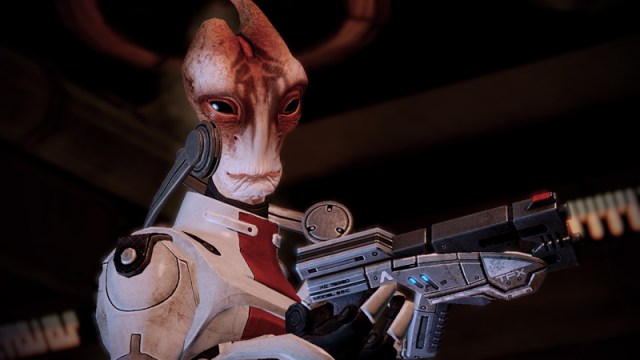 It seems like rough sex might break him, so that's concerning. Also, he would probably mutter about cause and effect or calculations the whole time which might be a turn off. And his lips are wrinkly. (But I actually did love this character! I just don't want to fuck him.)
20. Steve Cortez
Steve is a cutie, but is also gay and, therefore, would not be into me at all.
19. Kaidan Alenko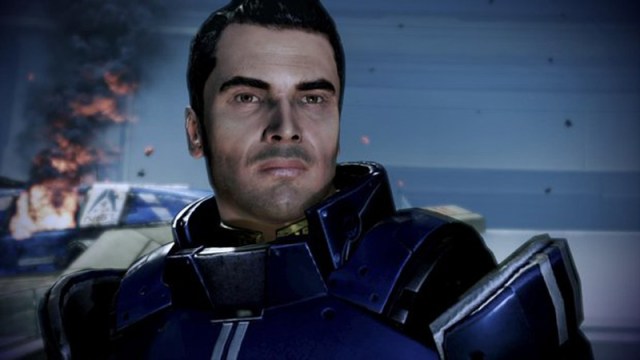 I sacrificed Alenko in ME1 so I don't really remember much about him, but I think he was a fine looking fellow?
18. James Vega
Vega falls solidly into the "would definitely bang if I had to put zero effort into itwp_postscategory. He's too muscly (especially his traps) for me to actively care.
17. Legion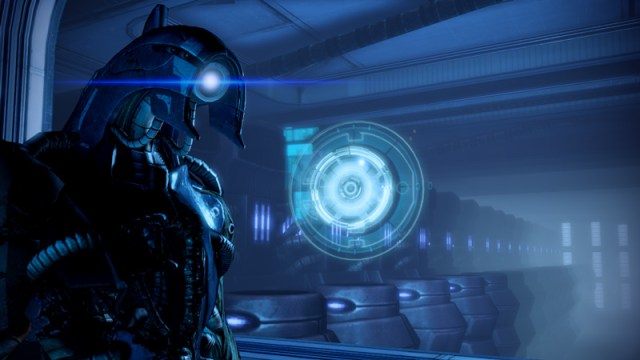 There would be some logistical challenges, due to Legion in fact being a synthetic A.I., but I'd be willing to give it a try and see what happens.
16. Dr. Chakwas
I wouldn't not hit it, but she is such a maternal figure in the series that I think it would be awkward either during or after.
15. Diana Allers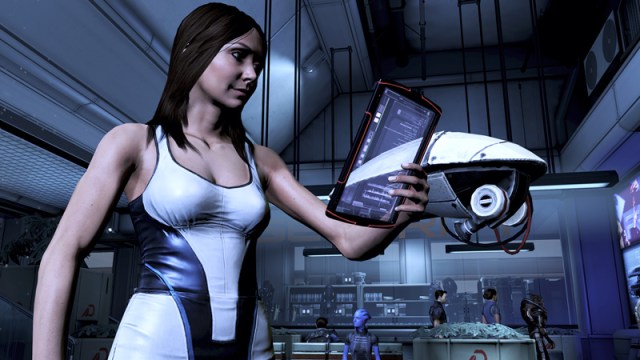 The only thing I really remember about Diana is her boobs.
14. Samantha Traynor
Traynor is cute and smart (aka my type), but I haven't gotten to know her very well. Her ranking could potentially change after I finish ME3.
13. Samara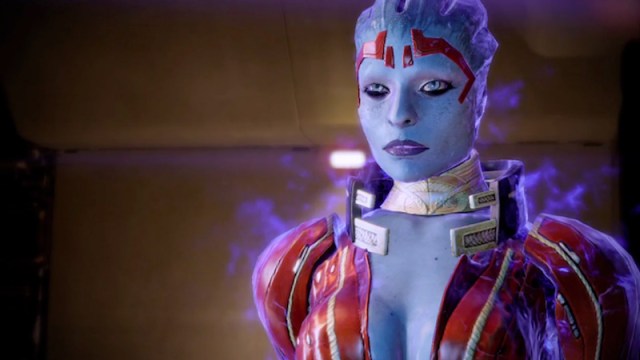 She is always focused on her mission so I'm not sure she would actually consider getting with me, but if she did I'd be into it.
12. Ashley Williams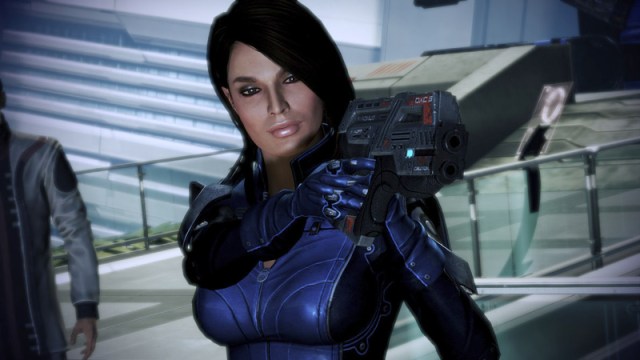 Williams is undeniably cute and I appreciate her tenacity, so I think she could potentially be a good friends-with-benefits option. However, her anti-alien tendencies are off-putting and I'd probably have to make her not talk during sex.
11. Thane Krios
Thane is the wildcard of the bunch. Dude is dying soon, so I have no idea if a night with him would be mopey and emotional or wild and passionate. He has a cool coat, though, so I'm willing to take a chance on him.
10. Aria T'Loak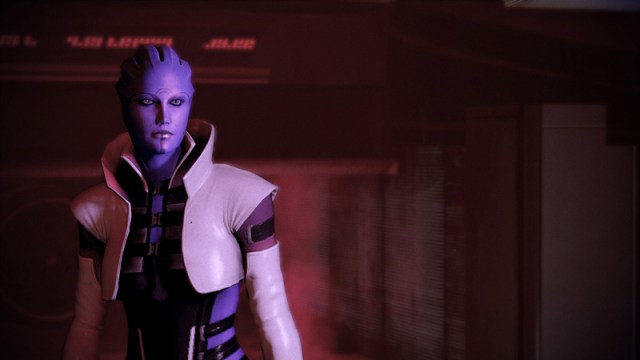 She's voiced by Carrie-Anne Moss, which means Aria immediately jumped like five spots on this list. She might murder me while I slept in her bed if it meant she could profit from my death, so no matter what I would not spend the night.
9. Tali'Zorah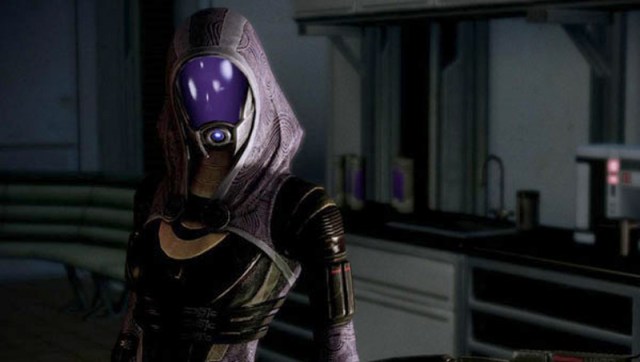 I didn't romance Tali, but based on some quick internet research it seems like she is able to take off her protective mask/suit for banging purposes, which is a step in the right direction. Tali was one of my ride or dies throughout the series, though, so I'd be a little nervous about messing up our friendship.
8. Kelly Chambers
I don't want to brag, but Kelly was thirsty af for me all through ME2. I think she would channel all that desire and try really hard to please me in bed.
7. Jacob Taylor
Jacob can get it. He's the most attractive boy in the series, and he's actually very sweet and brave. There are only a few characters that I consider relationship material, and Jacob is one of them.
6. Miranda Lawson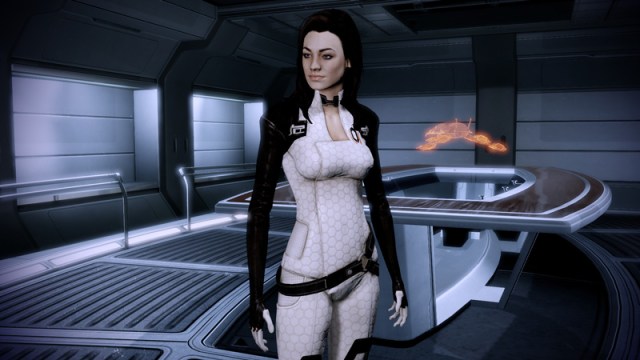 I have a weakness for women with accents.
5. Kasumi Goto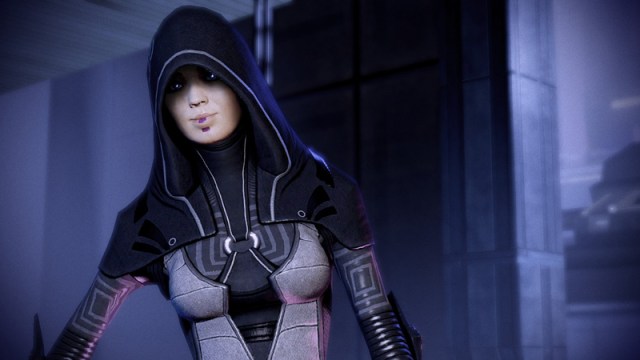 She must be the best thief in the galaxy, because she stole my heart. (HEY-O)
4. EDI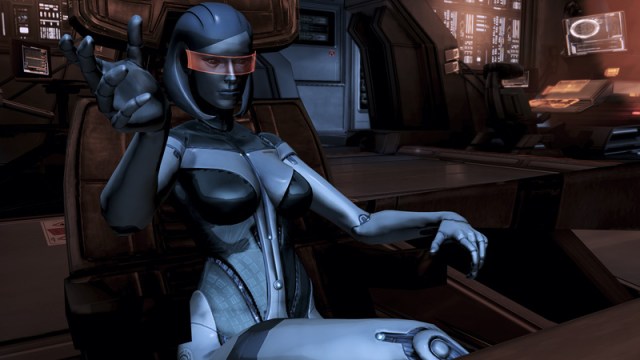 Some people might think it's weird that a Virtual Intelligence with a borrowed body is in my top five, but I just want you to remember that she has basically all the information in the galaxy at her fingertips. So, I bet she knows some tricks, is all I'm saying.
3. Garrus Vakarian
It's a fine line between "I wanna hit it" and BrOTP with Garrus. That being said, I did purposefully miss a shot to let him win a friendly competition, and my wife correctly pointed out that I've never let her win at anything in our 11-year relationship. So take from that what you will.
2. Jack
Jack is wild and hot and sad and angry and unpredictable. I equal parts want to bang her and protect her. (Side note/kind of spoiler: In my playthrough, she died tragically en route to the Collector base in ME2 and I still haven't fully recovered.)
1. Dr. Liara T'Soni
I could probably write a 3,000 word essay on why I believe my Shep and Liara have one of the greatest love stories ever told, but I will spare you my feelings explosion. Liara is super hot, super smart, and super nerdy; she evolves over the series from a somewhat timid and socially awkward scientist to a total badass, but she retains her sense of compassion throughout. I've never been more angry at Seth Green than when Joker interrupted our first almost-kiss. What Liara and I have goes far beyond bangability, but she still gets the top slot on the list because I would obviously 1000% have sex with her at any time during the game.
Mass Effect: Andromeda will be available for PS4, Xbox, and PC on March 21st with loads of new fuckable aliens and humans and maybe other stuff, who knows even.