Welcome back to Masc/Femme, a series in which fashionable queers show how to style a single clothing item in multiple gender-affirming ways. This month, blogger CC Elise switches things up in a sweatshirt.
I've had many a love come and go in my life, but the most everlasting has been my romance with style. Our flirtation began before I left the womb; my mother brought me home from the hospital in a Ralph Lauren outfit and infant-sized Nikes purchased months before. Since then, fashion has been my best friend, even through the rough times (*cough* middle school era *cough*).
As a queer-identifying woman, I love both my femininity and masculinity, and my style embodies that love. More often than not growing up, my closet was my salvation; I feel blessed to have lived in a home where I could dress in both "girls" and "boys" clothing, even when I lacked general freedom due to strict parenting and my Christian family's struggle to accept my gayness. Authentically expressing myself through style feels like creating a work of art — and what's best is, I'm both the artist and the canvas. While aesthetic changes steadily from head to toe, its single constant is that it embodies my sense of self: I am not "masc" nor am I "femme," but a beautiful balance of the two.
---
My Centerpiece: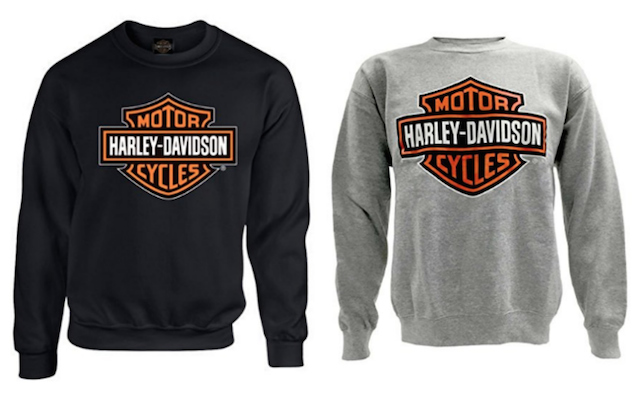 The outfits I end up loving most are often ones that I throw on without thinking, which generally means they involve cozy cotton pieces. I adore classic, simple sweatshirts, and enjoy putting my personal twist on them — like with this vintage piece from Las Vegas' Sqonder, which I reconstructed and bleached. You can find a similar sweatshirt in black here, or grey here.
---
My Masc Look:
This outfit is something I could wear daily. Comfortable and casual, it transitions easily between work, errands, seeing friends, etc. It's paired with my favorite distressed black skinny jeans (similar style in straight sizes here, plus sizes here), a mock turtleneck sweater (similar style here, and Old Skool Vans. I'm a sucker for small details, so I completed the outfit with fun sunglasses (similar style here) and metallic accents; in addition to the oversized zipper pull on my sweater (find a collar to get this look here), I added one of my favorite wallet chains (similar style here) dangling from my side. In this outfit, I am ready to do anything.
---
My Femme Look:
Even with my "femme" looks, my focus remains on comfort, which is exactly what I find in this outfit. When I go out, I like to show skin and have the freedom to physically move — specifically, to DANCE! For this nighttime look, I've paired my sweater with high-waisted black shorts (similar style here), a long white button-down shirt (similar style in straight sizes here, plus sizes here) and black pumps with gold accents (similar style here). Since I love tiny details, I finished the outfit off with gold accessories (similar pieces here), a fedora (similar options here), and ribbed socks (similar style here). I feel cozy, attractive, and ready to go!
---
Building my style has taught me so much, and brought me unbelievable joy, excitement, and strength. If I regret anything, it's the days that I held back and didn't wear what I wanted because I worried that it was "abnormal" or "ugly" to others. My outlook on outside opinions, rules, and fashion faux pas nowadays? Nothing but a challenge. (Yooo, socks with sandals till I die!)
Most of this "masc" look came from the women's section. Most of the "femme" look came from the men's section. My black skinny jeans were originally $5 bell-bottoms from Goodwill that I sewed and distressed myself. Don't be afraid to get creative! There is no right way to get dressed, and there is no wrong or right way to be you — so wear that crazy ass outfit, step outside, and conquer the world.
You can see previous installments in this series here.