Chelsey's Wireless Lace Bra
Bras can be super expensive! I've been wanting to try making my own for a long time, because it is kind of ridiculous how much money I've spent on them in the past. This is my first bra attempt, and hopefully they will get better with more practice! I think this one is pretty simple to make, offers pretty good coverage and is cute! Here we go!
Supplies Needed:
+ Lace fabric (I got 1/2 a yard, but it was WAY too much. 1/3 would probably work nicely)
+ A solid, opaque fabric of your choice
+ Thread
+ Pins
+ 1″ knit elastic
+ Grosgrain ribbon in any color you choose (for the straps)
+ Hooks and eyes (size 2)
Step 1: Measure the elastic around the underside of your bust. Cut a piece that is about 2 inches longer than that in order to leave room for the hook and eye clasp.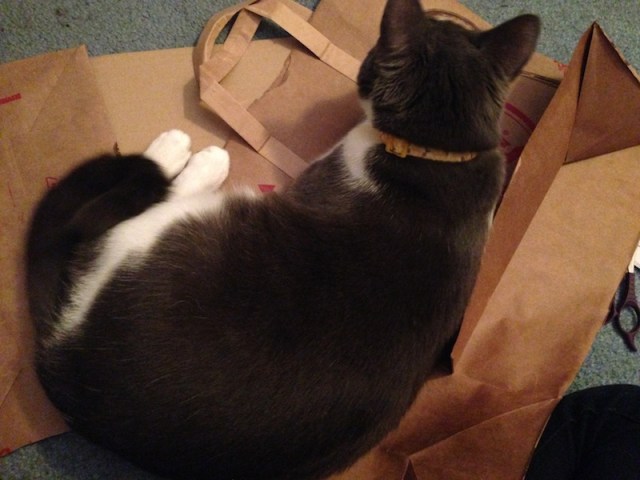 Step 2: Cut a paper bag in order to make a pattern. (Note: Your cat will probably be attracted to the sound of crinkling paper and lay down on your supplies for a bit, don't be deterred.)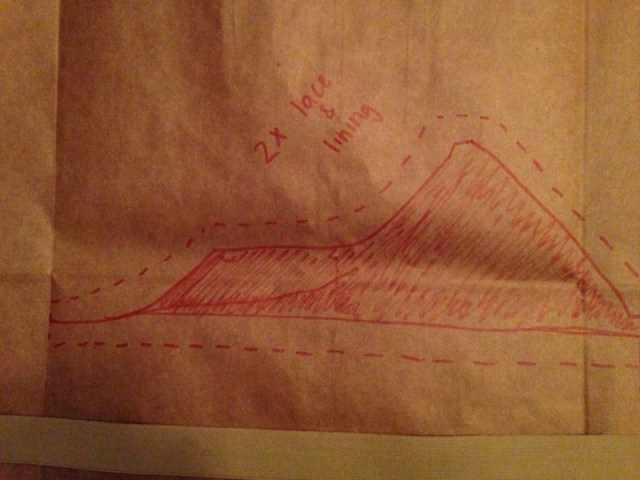 Step 3: Using a bra that fits you well and the elastic you cut as a guide, draw half the bra on the paper. Be sure the cup will allow enough coverage, and make a dotted line, in order to leave room for the stitches. Cut around the dotted line.
Step 4: Fold the lace fabric in half and pin the half bra pattern to both sides of the fabric. Repeat this step with the lining fabric as well.
Step 5: Pin the lace cut out to the lining cut out, inside out so that when you stitch them together, you can turn them inside out and the stitches won't show.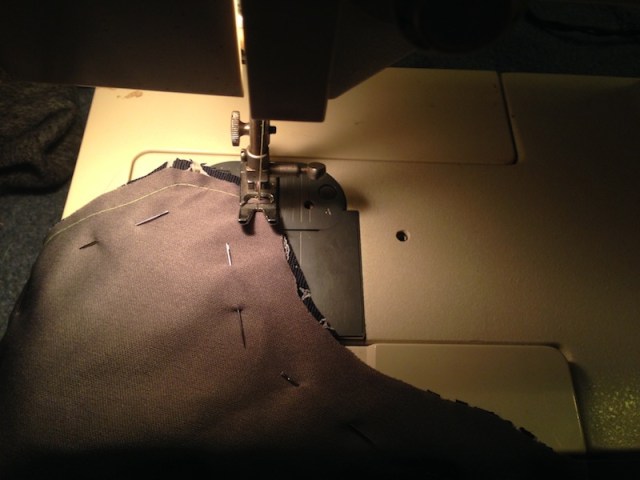 Step 6: Sew along the top only, leaving the bottom open so you can turn it inside out!
Step 7: Measure a piece of the lining fabric that is 4 inches wide and as long as the piece of elastic. This piece will cover the elastic.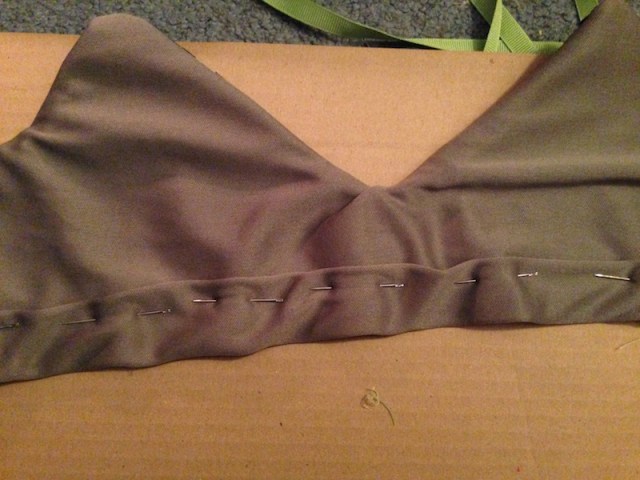 Step 8: Use the 4 inch piece of lining and wrap it around the elastic piece. Pin all of the layers together, with the unsewn bottom of the top piece tucked behind the elastic.
Step 9: Using a sewing machine, stitch across the top of the elastic, connecting all the pieces together. At this point in the process, my super old sewing machine decided to stop working, so I hand stitched these all together.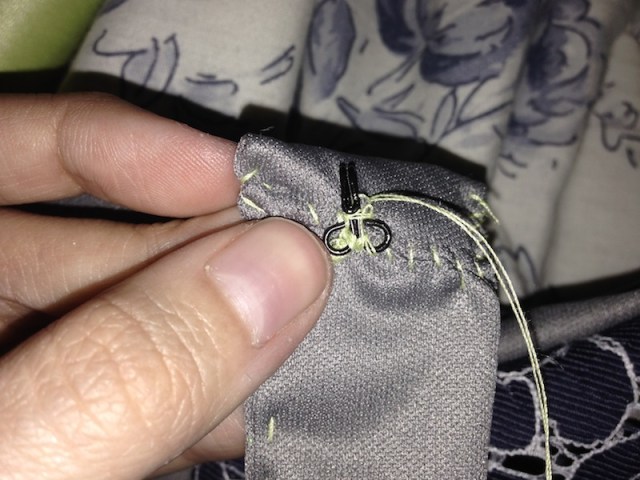 Step 10: Fold over the edge and stitch it together to make an end. Then attach the hooks and eyes so they adjoin on the ends.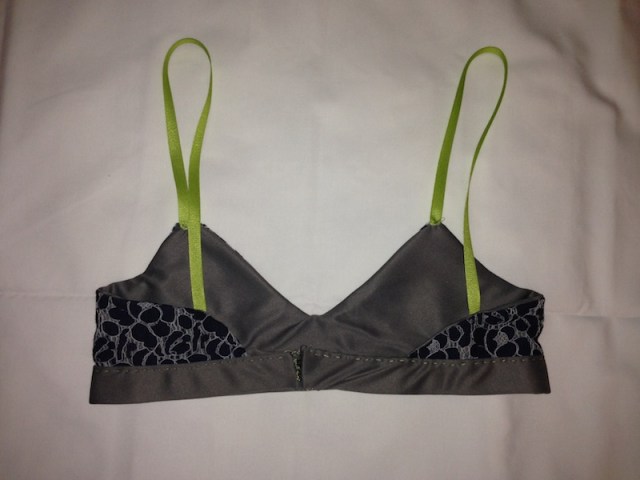 Step 11: Measure the grosgrain ribbon on your shoulders against the strapless bra you've constructed. Stitch those to the shoulder and back by hand or using a machine if yours is feeling helpful!
Voila!
---
Header by Rory Midhani
---
Before you go!
It takes funding to keep this publication by and for queer women and trans people of all genders running every day. We will never put our site behind a paywall because we know how important it is to keep Autostraddle free. But that means we rely on the support of our A+ Members.
Still, 99.9% of our readers are not members.
A+ membership starts at just $4/month.
If you're able to, will you join A+ and keep Autostraddle here and working for everyone?
Join A+
Pages: 1 2See entire article on one page