Welcome to the gazillionth installment of Make A Thing,  where we make handmade gifts for people. Or ourselves. Or our cats. Mostly our cats.
Header by Rory Midhani
My sister is the queen of word games. Maybe I have advanced degrees in the English language, but the situation has gotten to the point where I can't even play any word game of any form with her anymore because she beats me every. single. time. and I'm a sore loser. I take things very personally. That, and she gloats. Ugh.
To celebrate her supreme authority of word games and show her that I really love her even though I always roll my eyes when she points out a triple word score, I made her some Scrabble coasters! That way, she can obsessively find Boggle patterns in the letters and shout out the words to me while we're having our morning coffee time (this isn't even a joke, it's something that already started to happen before I even glued the letters down).
Scrabble Tile Coasters
Supplies Needed:
+ Scrabble tiles (or you can buy fake ones at the craft store, like I did)
+ 4″x4″ ceramic tiles that cost $0.16 each at Home Depot
+ Super glue
+ Clear acrylic spray paint
+ Felt
+ Optional: Hot glue, in case you don't trust yourself to super glue felt
Level of Difficulty: Easier than getting me to finish a board game with you when I'm losing. Especially if it's Sorry. That game is some bullshit.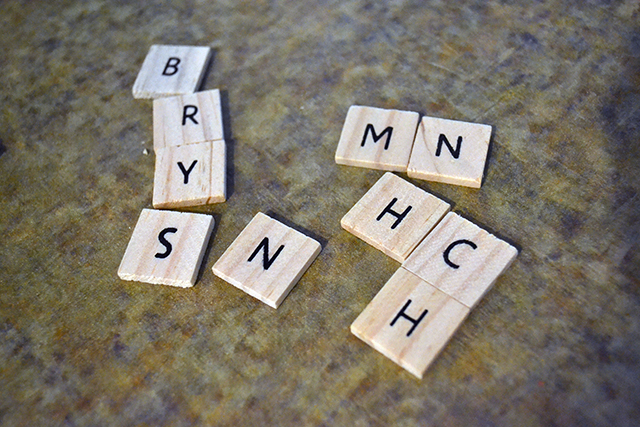 1. Start figuring out really good arrangements of tiles so you can win the game immediately. I'm kidding. I fit about 5×5 ceramic tiles on my coasters. I found these in the tiny wooden shape aisle of Michaels and one package of ~60 made two coasters, so buy accordingly.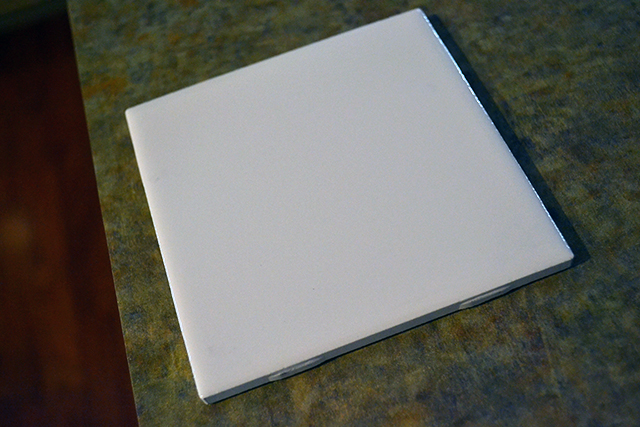 2. Clean your ceramic tiles with a household cleaner or at least wipe them off with a damp cloth.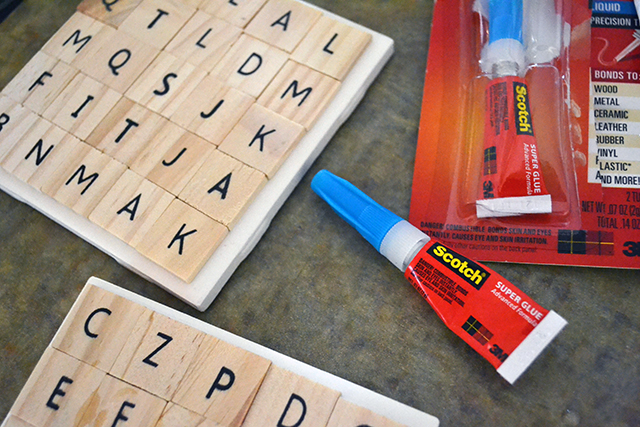 3. Once you've figured out a good arrangement, start super gluing. Use less super glue than you think you need or you'll have it seeping out the cracks of your letters and also maybe you'll glue a Home Depot receipt to your fingers I'm just saying. Always use super glue in a well-ventilated area. Even though it's tiny and you don't use much, that stuff will give you a headache so fast.
4. Once the glue is dry, spray the clear acrylic across the top and around the edges to seal the wood. Using an upside-down coffee cup holder worked really well so I didn't have to worry about my coasters sticking to the Ulta catalog when I sprayed the sides of the ceramic tiles. I used about six thin coats of paint on the top of these because I knew they'd be sitting with wet cups all of the time and I'm pedantic.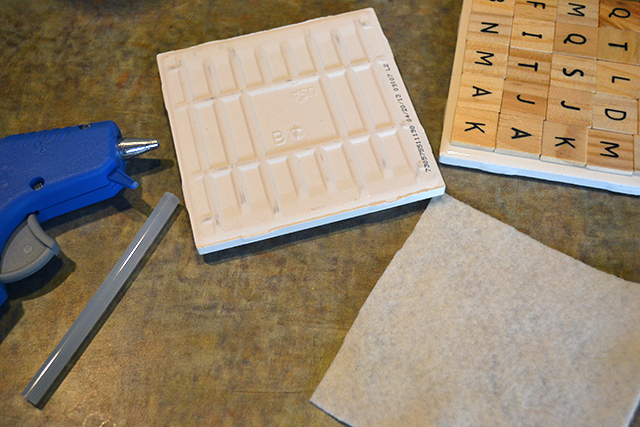 5. Cut out felt in the same size as your coaster. Hot (or super) glue the felt to the bottom of the coasters so they don't scratch your tables.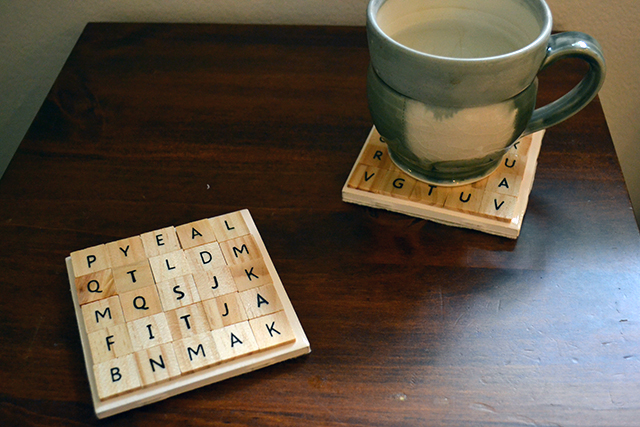 That was actually really easy and fast. My sister is going to love these and also I'm going to love not having water marks on the table. Win-win!