Welcome to Autostraddle Kits, a new series where we tell you all the stuff you need to be/do a thing you want to be/do. Lesbian Activist? Heartbreaking DJ? Wanton Sex Goddess? Food Historian? Sort of like if Amazon's Listmania and Amazon's "So You'd Like to Be A…" had a same-sex marriage and then had a baby.
It's like a playlist, but for all of your senses!
Got a request for a kit? ASS me!

Little Girl, Big City, (No Car) : The Kit
Look at you all grown up with your cute/squalid apartment in a major urban area! Do you have friends? Are they like these friends or are they like these friends? Whether you have no friends, eighteen girlfriends or a pet squirrel, you still need a motherfucking backpack, among other things/ideas. This starter kit will help you get on your way.
"Everything is faster here. There are too many people, jammed on to a tiny island where buildings and streets are crumbling and everyone is in a hurry. Often I hate it here. In the summer the city is sweltering, the air is stale  and used up, recycled millions of times by others who have gotten to use it first. Only the poor or left in the city in the summer: anyone with money tries to escape. But in some ways the hard core of humanity who stay behind are the most interesting."
-Tama Janowitz, Area Code 212: New York Days, New York Nights
+
+
Introduction
Once upon a time, I was a little girl in a big city called New York and I wrote about it a lot. New York City isn't the only big city you might be living in — for example, I currently live just outside of San Francisco, though I'm not sure I'm such a little girl anymore. Besides New York, most of my friends live in Los Angeles. I have friends who live in other places too: Portland, Sydney, Philadelphia, Chicago, Boston, Montreal, London and so forth.
This kit is for girls moving to cities where you're unlikely to drive your car very much, if ever — cities where you can't avoid other people in your face all the time.
"Big city, hmm? Live. Work, huh? But. Only peoples. Peoples is peoples. No is buildings. Is tomatos, huh? Is peoples, is dancing, is music, is potatoes. So, peoples is peoples. Okay?"
– Pete, The Muppets Take Manhattan
+
1. Handle Your Head
In order to deal with the often overpriced and physically uncomfortable reality of Life in the Big City, one must arm oneself with lots of Impossible Dreams and Great Expectations. These Dreams don't just fall out of thin air, however, they come from things like Annie Hall or Joan Didion.
And they come from books. As most young women writers will, at some point, live in a city and try to write in that city, there are lots of books about young women living in cities and writing about it.
Here's some of my (admittedly hyper-New York centric) favorite books to stoke the fire of your city dreams. (Share your own in the comments!)
+ And the Heart Says Whatever, by Emily Gould (2010)
"They smiled at me, I poured myself a glass of the champagne I'd bought and took it over to the window where I stood, not even feeling awkward standing by myself. I could stand by myself at a party. I could decide who I wanted to talk to and when. I had made it this far; it felt like I'd scaled something. In a way I had, and in a way I was at the bottom. But I would climb, and fall, and climb."
+ Veronica, by Mary Gaitskill (2005)
"I said I'd gone to New York to be a model, and I hadn't. I'd gone there for life and sex and cruelty. Not something you learn in community college… I felt monstrous wants and gorgeous terrors that found form in radio songs, movie screens, billboards, layers of posters on decayed walls, public dreams bleeding into one another on cheap paper like they might bleed from person to person. I took it in and fed on it, and for a while, that was enough."
+ From the Mixed-Up Files of Mrs. Basil E. Frankweiler, by E. L. Konigsburg (1967)
Claudia kew that she could never pull off the old-fashioned kind of running away. That is, running away in the heat of anger with a kpasack o her back… therefore, she decided that leaving home would not jut be running from somewhere but woud be running to somewhere. To a large place, a comfortable place, an indoor place, and preferably a beautiul place. And that's why she decided upon the Metropolitan Museum of Art in New York City.
+ The Slaves of New York, by Tama Janowitz (1991) (New York City)
+ Valencia, by Michelle Tea (2002) (San Francisco) (gay)
+ The IHOP Papers, by Ali Liebegott (2006) (San Francisco) (gay)
+ Cool For You, by Eileen Myles (2000) (Boston) (gay)
+ Portland Queer: Tales of the Rose City, various authors (2009) (Portland) (gay)
+ The Bell Jar, by Sylvia Plath (1963) (New York City)
+ Manhattan, When I Was Young, by Mary Cantwell (1995) (New York City)
2. Handle Your Shit, Part One
Get a Magic Wallet. It fits in your pocket and, in many ways, its low capacity capability will inspire you to pare down your essentials to your actual essentials.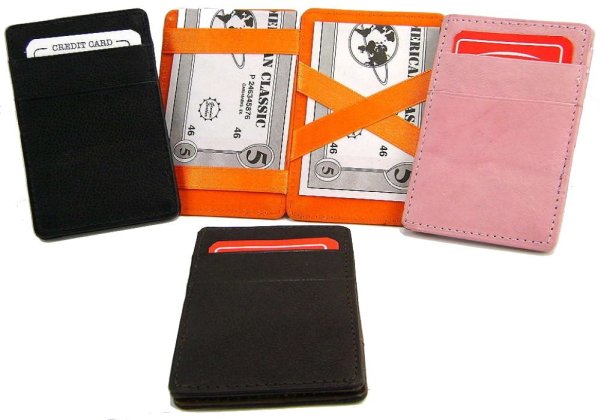 In addition to the traditional gadgetry (phone, ipod), I recommend a Kindle. Obviously you'll be using public transportation a lot because you care so much about the environment (just kidding, it's because you're poor) and flipping pages AND holding on to a pole is difficult if not impossible.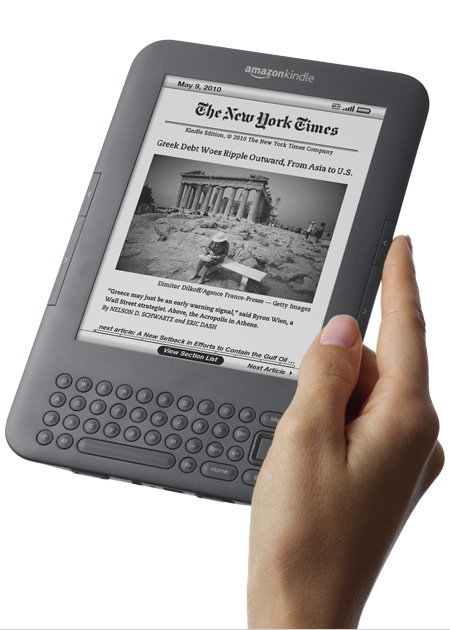 Kindles don't come with cases, so you should either get a case or do what I do, which is stick it inside a fuzzy purple sock.
+
3. Getting Around: Bicycle
If you like the phrase "it's like riding a bike," then you'll really enjoy riding a bike! Here are 50 examples.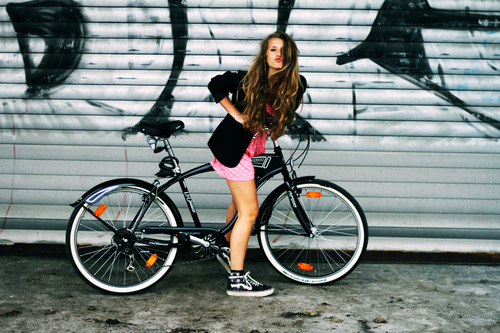 4. Handle Your Shit, Part Two:
I'm not 100% sure if it's fair for me to tell you to wear a backpack with your cute outfit. But if your outfit isn't really that cute, you might as well wear a motherfucking backpack.
I've enjoyed the aesthetics of this Puma Bag as well as my Timbuk2 laptop/messenger bag.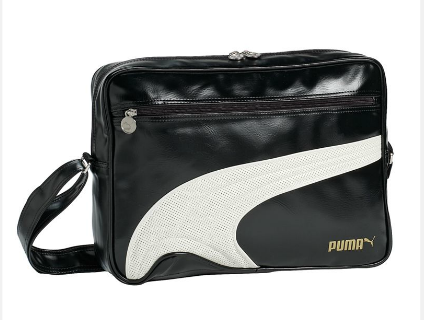 But my body (muscles, bones, etc) HATES those bags and it's always asking me, "hey, you know someone invented backpacks, right?" Then I'm like, "But I'm almost 30 fucking years old!" and then it's like, "exactly."
Backpacks are especially handy for grocery shopping. Sometimes, if I'm really hungry, I take my hiking backpack to the grocery store.
Quick Trick to Avoid Burglary: In New York, I'd always swing the backpack around like a baby carrier when I was on the subway, because I have PTSD from the graphing calculator stealing bullies in high school. I never wanted to get robbed.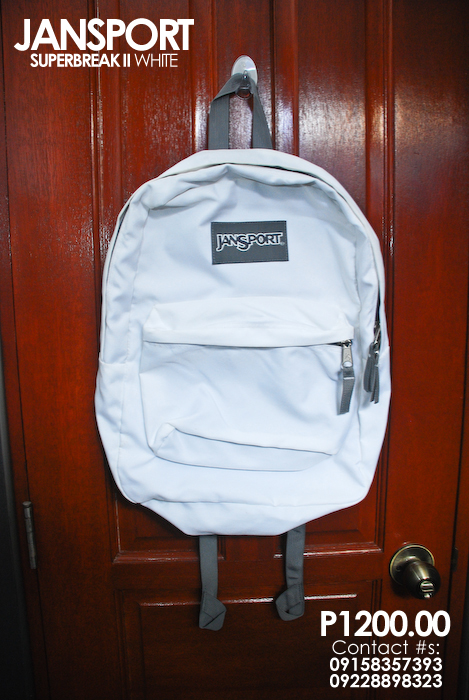 Honestly, I pick a backpack based on what's on sale at Marshall's, but if I was a more sophisticated shopper, I'd go for any number of these beautiful backpacks:
Also (and this is especially important if you plan on using a trendy shoulder bag instead of a backpack) my ex-roommate Lo introduced me to the value of bags-within-a-bag, to prevent that pesky "digging in my bag" feeling. These bags can be makeup cases, pencil pockets, whatever. I like to divide by context — things you put in your mouth (gum, pills, granola bars), things you put on your body (makeup, lotion, hairspray) and things you would die without (wallet, phone, keys).
I also got into the habit of carrying around a cheap Nike/Puma/Adidas gymsack within my larger bag — so that I could take a book and a wallet on my lunch break or cart a magazine/ipod/phone around the gym without having to take my entire backpack with me. Similarly, I could put a change of clothing in it.
Or you know, just get this:
I+
5. Friends
Lesbians love cities. Not as much as they love sea mammals, but still a lot. If you're looking for queer friends in your area, there's probably an ASS group for that. Apparently there are meet-ups happening all over the world all the time!
6. Drink
Sofia Coppola came out with her own line of champagne a few years back. It's called Sofia Blanc de Blancs and I'm telling you about it because it looks a lot like Red Bull, therefore enabling you to drink champagne in public places like streetcorners and subways without attracting attention or open container violations.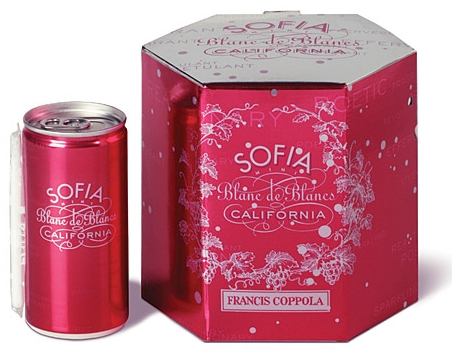 7. Keeping Track
Get a journal and if you're really serious about it, you'll travel with double-sided tape and/or gluestick to easily paste memorable things into the multi-media experience of your journal.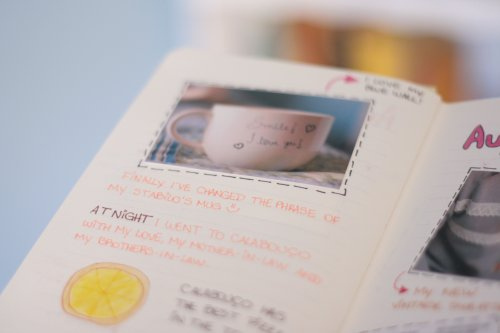 Finally, if you live in New York City and you think it might be time to leave, read Joan Didion's Goodbye to All That and assess the situation like an ADULT. In the meantime, I suggest eating the faces of everyone you see until you explode from it.