Even though I'm practicing my koselig to be more okay with winter, that doesn't mean I'm not counting down the days until I see green again. I've had my fill of warm drinks — what can I make that both reminds me of a warmer season, but doesn't feel out of season? Enter The Abbey — except I'm going to make it with blood orange because a) that's what I have in my kitchen and b) I like the color of blood oranges (makes me feel like I'm drinking liquid rubies or some shit).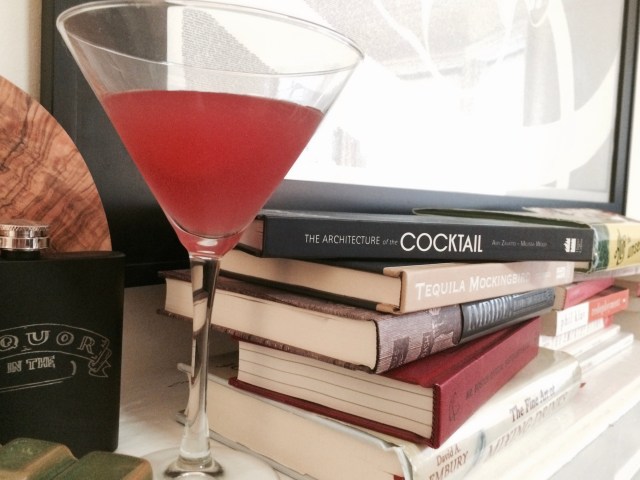 The color makes it a perfect drink for Valentine's Day, if you do Valentine's Day (which my fiancée and I don't, but you do you!). I'm riffing off the recipe found in The Architecture of the Cocktail, which is beautifully illustrated and easy to follow; same proportions, I'm just changing up the ingredients a little bit.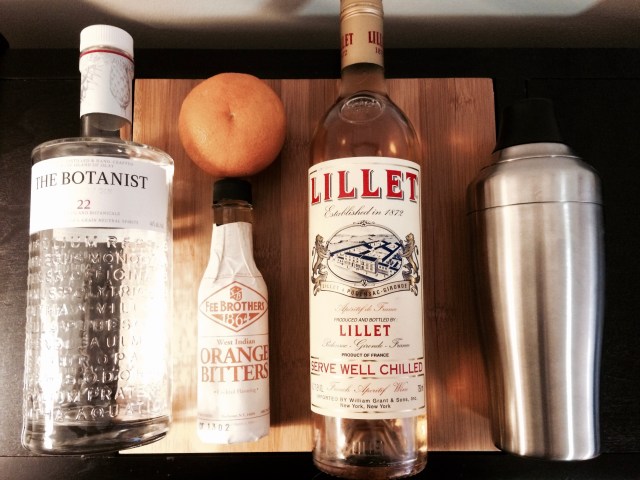 You will need:
1 1/2 oz. gin
3/4 oz. Lillet blanc
a blood orange for juicing 3/4 oz. fresh blood orange juice
a dash of orange bitters
a shaker — fruit juice always means a shaker!
strainer
plenty of ice
a martini glass
Chill your martini glass before you get going. Then fill your shaker halfway with ice. Juice your orange, slicing the citrus lengthwise in half. I don't know why that produces more juice, it just seems to. Juice that orange!
Add the gin, Lillet, juice and bitters to your shaker. Shake that sucker over your shoulder (with no one and nothing behind you, please, in case you get overenthusiastic!) until the outside of the cap is frosty. Dump the ice out of the martini glass and strain The Abbey into it. Carefully slice a piece of the orange peel — no need to waste a whole orange for the garnish! Twist it into the glass and serve. Dream of warmer days.