Have you ever wanted to look like a living fireworks display? Perhaps you want your face to glitter so brightly that everyone in the room will be drawn to you like a moth to a flame.  I certainly have the look for you! Everyone will want to kiss ya, it will be so difficult to decide who will win your first of 2015.
1. I've started with my usual Maybelline Dream Fresh BB Cream all over my face, then applied NYX HD Concealer in a shade that's lighter than my skin tone on all of the hightlight areas of my face. I then blended these areas out with a beauty blender sponge  that I found for $5 at Target. It kind of looks like a butt plug and I laugh every time I look at it. Beauty is amazing.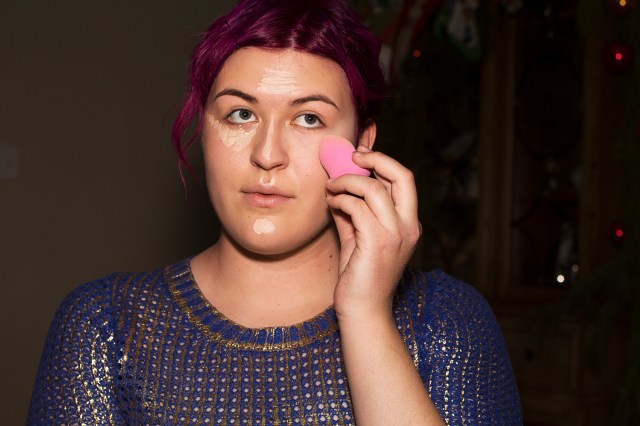 2. Back to my fave contour you might have seen in my last tutorial — using Makeup Forever's Sweet Chestnut Matte Eyeshadow and Real Techniques' contour brush on the hollows of my cheeks, edges of my forehead and around the hairline, sides of my nose, and my jawline. This is a bolder look so I figured I'd go all out with the contour today. Don't forget to blend out all of your contouring with little circular motions. PS- When I find something I like better you will be first to know, but these two products are real winners.
3. Going in with a mixture of Meteor and Comet shadows from the Galaxy Chic BH Cosmetics Palette, I kind of randomly placed the color on one eye, then duplicated on the other. Don't be afraid to get messy. The messier the better, honestly. Let yourself have fun.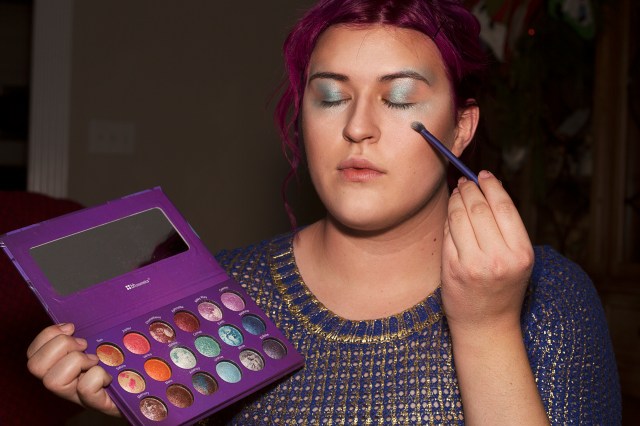 4. Y'all probably already know that I look for an excuse to talk about the Urban Decay Electric Palette every 5 seconds, so today we'll use the shade Jilted to fill in spots that aren't covered with blue.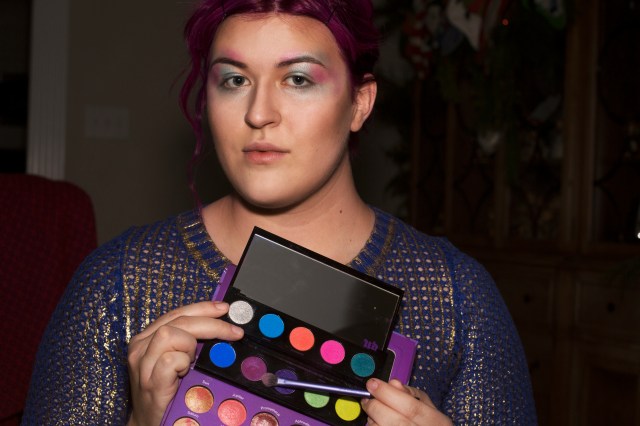 5. Introducing the MUFE Flash Palette: you get 12 oil based cream colors and a LOT of product at that, but at $99 it's definitely an investment piece. As a photographer, this this has been worth every penny, and I'm sure anyone out there who is deeply in love with makeup would appreciate it. Luckily MUFE also offers their aqua cream shadows  in separate containers. I used a mixture of the silver and gold in the inner corners of my eyes, so you could cop those at only $23 a pop. If you don't want an oil or cream based makeup, any gold or silver eyeshadow will do the trick.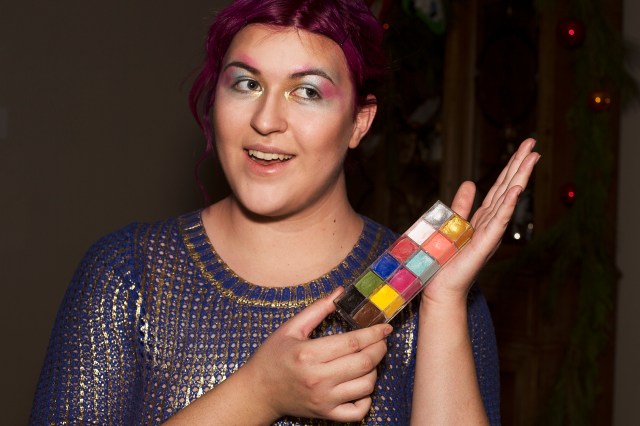 6. I used the Electric Palette twice in one look ( are you surprised?) and blended Jilted into Chaos for an ombré brow. As you're filling in your brows, think about your drunk uncle singing Party Like It's 1999 before the clock strikes midnight… okay, stop thinking about that.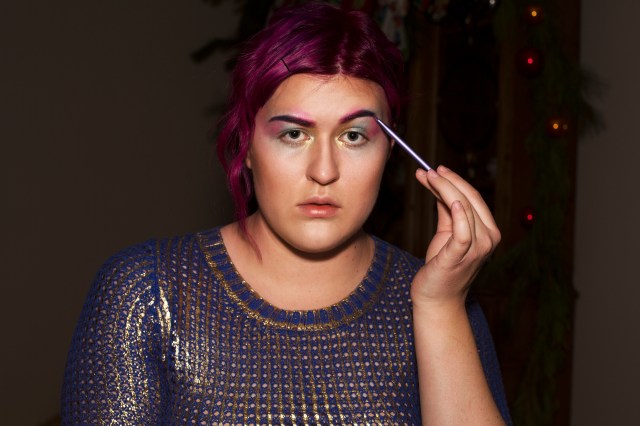 7. Mascara! I've staring using L'Oréal's Miss Manga (not loving the name) Mascara (but I am loving the product) and at $8 it's a really good deal for an excellent mascara.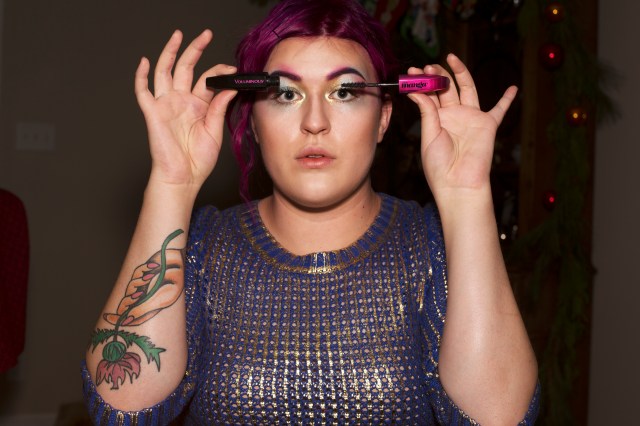 8. A coat of MAC's Up The Amp lipstick and you're ready for a wild night on the town to celebrate the coming of the new year!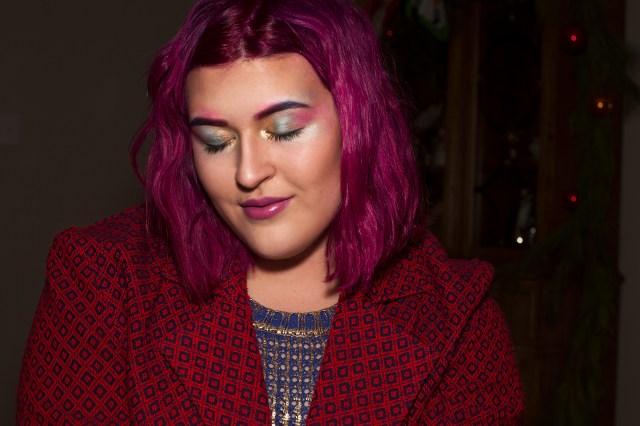 9. …Or you're ready to fall asleep on your couch covered in dogs at 10pm.