Hey there and welcome to this week's Lez Liberty Lit!
Things About Queer Books (And Other Books Relevant To Your Interests)
"The history of Native people in this country is, for the most part, poorly taught," writes Désirée Zamorano at the Los Angeles Review of Books in a review of Marcie Rendon's Murder on the Red River.
Women on book covers often appear as headless, as having heads but facing away, or as having heads and bodies but facing away. "Walk into a bookstore and see which authors receive what Eugenia Williamson, in a wonderful essay on 'the implied correlation between feminine imagery and literary inferiority,' aptly terms the 'Sexy Back' or 'Headless Woman.' I'll save you the work: they're rarely men," writes Anna Solomon at the Millions.
"Good memoir comes from saying what can't be said."
What should typography look like in virtual reality?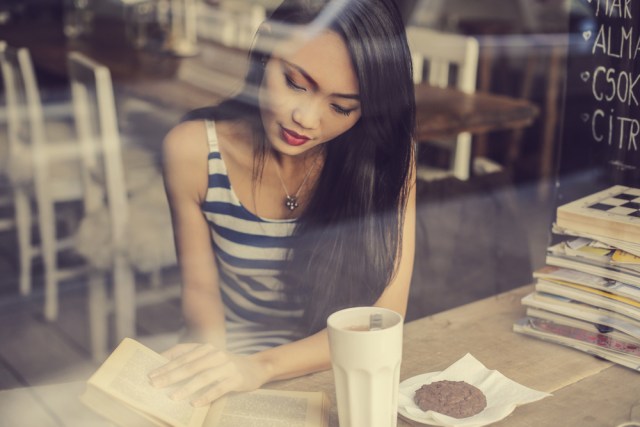 At the New Yorker, Jia Tolentino wrote about Jenny Zhang's Sour Heart. And in an interview at Lit Hub with Monika Zaleska, Zhang discusses fiction and non-fiction, political and aesthetic concerns, writing immigration, and family bonds, noting:
"It's such an extraordinary thing to grow up with a family where you depend on each other so much because the institutions that are supposed to protect you are not quite there, and I wanted to capture that in these stories. So often in stories about immigrants, they're about second-generation children who rebel and hate their parents and feel so much shame about the culture and country their parents came from. I didn't want to give into a white American gaze that wants these stories about immigrants hating themselves. I wanted to show families that love each other."
Honestly the idea of a silent book club is genius.
There are not very many living mothers in fairy tales.
It's Not the Booker season.
What role do women have in Viking literature?
Read books by people of color. Read these new releases by women in translation. Read these small-press books out in August. Read these books based on your astrological sign. Read these feminist books. Read these books about birds.