Because you deserve to be the best dressed homo in the office. Read previous posts here.
Header by Rory Midhani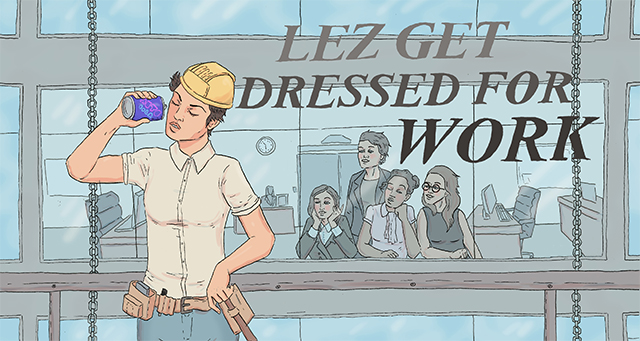 ---
Well kittens, it's still hot as labia outside but you would never know it by the offensive influx of fall fashion into the shopping space. I can't even look at the emails I'm getting about new fall clothes with their layers of heavy plaids and thick denim because it makes me overheated. Also, clothing brands, please don't try to make my summer shorter; it only just started and it's my favorite season.
There is one positive, though: end of season sales. The best time to buy clothes is when they're going out of season because they are cheap! And, if you go for classic pieces, you'll know you'll want to wear them again next year. Since a solid work wardrobe is composed of classics/basics that you adore, end of season shopping for work clothes is really an ideal situation.
Take, for example, the sleeveless button front shirt. This is definitely a summer staple that I've talked about many times before, but who wants to pay $90 for one top? Not I. There are plenty on sale and I bet you'll layer it all winter, too. Check out some of these options. They are making my heart sing. So cute, so work appropriate.
Also, importantly: many of you have asked me how to dress like you shop at Madewell without actually shopping at Madewell because you can't afford that shit. I don't really have an answer for that because I've never found anyone who does Madewell as well as Madewell, which is why their sales are so important to me. And I'm pleased to report that their current one is amazing, and will solve a lot of your problems. Here are a few work appropriate things I think you should get but please don't take my word for it — go look for yourself!
On a related note, I'm often advising butches and bois to check out Topman, but that's another situation that can get pricey. Until sales! Sales, you guys. These are my picks for you from Topman. I think you'd look real handsome in 'em. There are a lot more things on their website.
Your turn. Which stores do you sale stalk?