Do you hear that sound? It's the rattling of parade floats yet to come and the laughter of triumphant queers around the world known collectively as the rumble of LGBT Pride Month, and we want you to get in on the action and bring your whole crew — of fellow 'straddlers, that is! Because as of right now, June — that special time when summer heat, extremely gay things, and big ol' parties become one — is hereby Autostraddle Pride Meet-Up Month, and we want y'all to hang out all month long and be here, queer, and getting others used to it!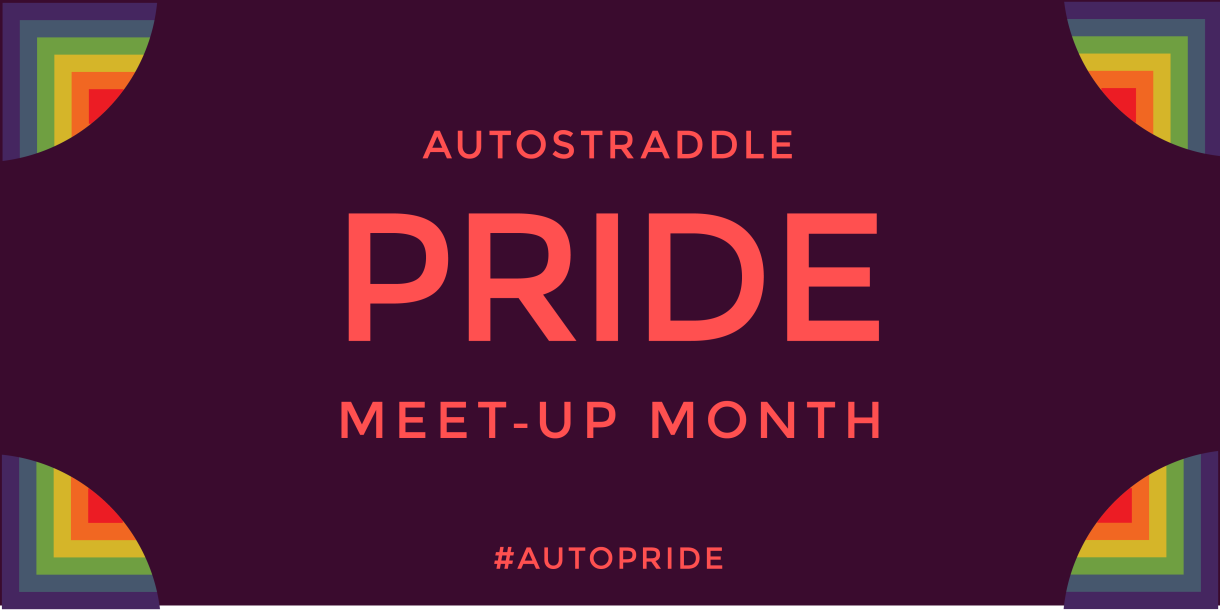 We've been hosting pride meet-up months for years, and every time y'all have a gay ol' time. All the magic is made possible by queers like you — yes, you in the cute crop top with the ALH! — who step up and plan the Autostraddle meet-ups you want to see in the world. But have no fear, my qualm-filled queer! Corralling the queermos in your city is as easy as making homemade hummus. All you have to do is decide on a time, place, and activity, figure out how people should RSVP, and submit your event details to us. (If you need any help putting your event together, check out our handy-dandy events portal!)
The options abound, and the limit does not exist. Host as many meet-ups as you want! Go to as many or as few of the local pride events happening near you as you want, or make up your own totally rad event and tell people to come to that instead. You could have everyone show up in scissoring tees at the pride parade's northwest corner; pick a brunch spot and have people e-mail you to RSVP for a seat at the table; or create a Facebook event and gather the queers at your house before the fundraiser in the park happening next weekend for your LGBT center.
We've created some graphics for you to keep things easy peasy lemon squeezy, too: A Facebook event banner, a Twitter image, and an Instagram image to help you promote the heck out of your super-amazing meet-up! (Bless you, Intern Raquel.)
If you're not trying to be a hero and you'd rather show up at a stranger's house before the parade then invite the weirdos over to yours, that's okay, too! We'll be posting all the events that come in under this tag on the site to help you keep tracks on what's going on, and we'll do our best to post events on Twitter and Facebook when they come in. You can also use our #AutoPride hashtag to connect with other queers in your city, lurk your fellow community members as they walk in their local pride parades, and brag about your own exploits like the Twitter celebrity you are. In fact, I encourage it. (And if you post tons of qt pics to that tag on Insta or Twitter, you may just find yourself in a future post on this very website! NEAT!)
Okay, kids. Go on and do what you do best: Make nice with each other! I'll just sit back and watch and be in awe of your nice hair.