Feature image of Cynthia Erivo via Cynthia's Instagram / of Stephanie Beatriz by Stefanie Keenan via Getty Images for Land Rover / of Javicia Leslie via Javicia's Instagram
Kristen Stewart is set to co-star in Love Lies Bleeding, a bodybuilding romantic thriller (!!!) from Saint Maud director Rose Glass, according to The Hollywood Reporter. Specifically KStew will play "the protective lover of a female bodybuilder" in the movie, which is being described as the production companies as "a romance fueled by ego, desire and the American dream." Yes, we're getting a Kristen Stewart gay bodybuilder movie…

Sounds hot!!!!!!!!! Honestly, they had me at "romantic thriller." Hollywood needs to bring back the erotic/romantic thriller imo. And they should all, like this one, be queer.
The bodybuilder Kristen Stewart's character will be protective of (🥺) has not been cast yet, with THR reporting: "The filmmakers are hoping to cast the lead as authentically as possible, with the search currently underway." Hopefully by authentic casting, they mean someone who is authentically swole and authentically queer.
And so, some of the Autostraddle TV Team spent the first part of our work day brainstorming potential Bicep Bisexuals, Tough Gays, and Fit Queers who could play opposite Kristen Stewart in this bodybuilding romance.
---
Cynthia Erivo
(In case you missed it, Cynthia Erivo quietly came out in this interview.)
---
Young M.A
For the purposes of this article, we are counting Young M.A as an actor due to her contributions on one television show (Mr. Robot) and one film (The Forty-Year-Old Version).
---
Janelle Monáe

"Let me see you do that yoga," you know?
---
Jonica T. Gibbs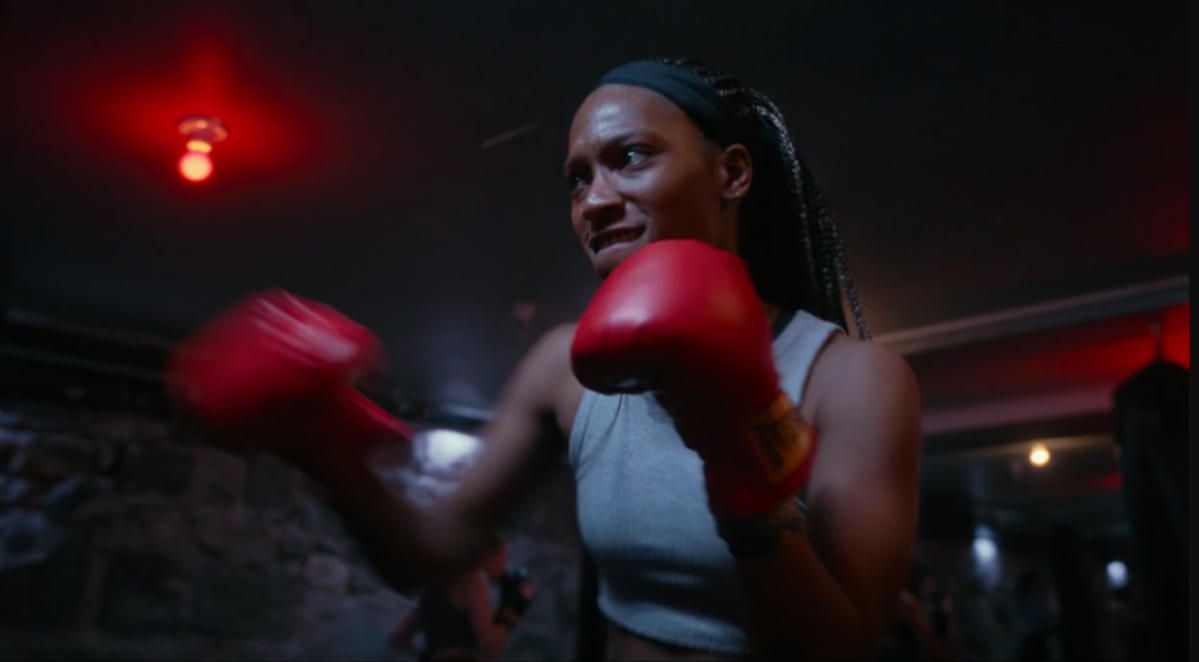 I am basing this suggestion on the one scene of Jojo boxing in the movie Fresh, which was tbh a standout scene. Would love to see more.
---
Chef Melissa King
Right, right so she's technically a professional chef and not an actor, but Heather pointed out she was on Sesame Street sooooooooo. Anyway, don't ask questions, just watch the video above. 👀
---
Javicia Leslie
As Carmen correctly indicated, working out with knifeplay = just lil bisexual activities.
---
Cameron Esposito
Wolverine remake WHEN!
---
Stephanie Beatriz
Bisexual axe-throwing!!!!!!!!!
---
Ruby Rose
---
Ashley Vox
Okay, I couldn't make this list without including a few pro wrestlers. I am a firm believer that all pro wrestlers can also be actors.
---
Charlie Morgan
Charlie's fiancé Jetta is also a pro wrestler, and that's what I call romance, baby!
---
Which other strong queers do you think should be thrown into the ring of the Kristen Stewart gay bodybuilder movie?