When Kanye West tweeted a long-form essay about beginning DONDA, a production company that "picks up where Steve Jobs left off," I think two things happened, if I remember correctly. First, I applied to work for the group, leaving a virtual note signed "xo, Lil C" and hoping Kanye would peep my resume and immediately recognize my articulate genius. Second, I began to write long-form Twitter essays on the regular, poignantly calling on his artful style.
For the haters and anyone left on Earth who does not believe Kanye West has the power to do anything he wants, DONDA may have seemed like some sort of drunk idea gone wrong and extremely public. For the believers, it won't be shocking to learn that the company is indeed up and running. In fact, it's off to a sprinting start: DONDA is expected to debut a piece at the Cannes Film Festival this week, mere months after West's original announcement.
That's right. Kanye made it to the Paris news. Again.
"Cruel Summer" is described as a "short art film," categorized as an installation exhibit, and promoted as an "immersive seven-screen experience." The film will not be competing – it's just for viewer pleasure.
The short film was directed by West. I would like to remind you that the 34 minute "Runaway" video was also directed by West and is one of the most beautiful pieces of cinematic art I have ever seen.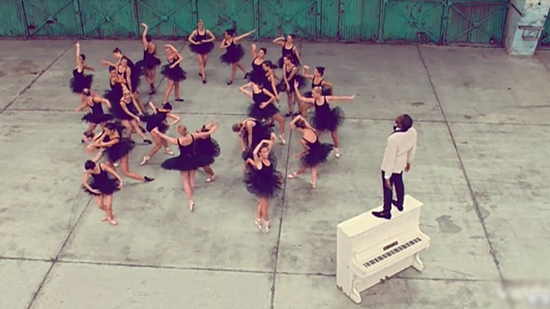 "Cruel Summer" will begin screening Wednesday and remain at the festival for two days following the premiere. Let's talk about it once I'm done buying these tickets to France.