Hello friends! It seems like just yesterday that Julie & Brandy In Your Box Office Episode One – Gay-vatar dropped into your lives and blew your brain to bits OF LAUGHTER!! And now it's time for Episode Two: Paranormal Activity, edited by Riese, in which Julie & Brandy rent Paranormal Activity, watch it, and subsequently have feelings about it!
Julie Goldman and Brandy Howard are the Matt and Ben of Lesbian Movies. They are a sensational acting/writing duo that are trying to cause a sensation with their sensational, lesbian romantic-comedy, Nicest Thing.
Since no one wants to make their movie or cast them in anything, they feel it is their duty to harshly judge everyone else's work; based on a sliding scale of rage, bitterness, lesbianisim, and lack of any real significant training.
+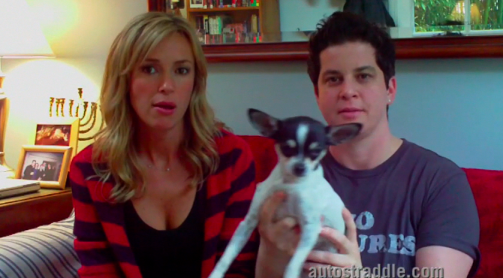 +