Happy Sunday Funday, you sexy thang you! Put another dime in the jukebox because I'm going to start rattling a lot of good news off and you're gonna want background music betwixt yourself cooing at animal photos. So BOOM!
This week Obama out-championed himself when he stood up to DOMA once and for all, Beyonce is still a feminist icon, gay scouts thrive in Portland, and Chris Christie's opponents ain't even scared. It's Sunday Funday! Get into it.
Mrs. Carter Runs The World
I am going to sell my arms and legs on ebay for a ticket to Beyonce's Mrs. Carter tour.
The superstar has always shaken up the strict opinions of what a powerful woman should be. Can you ask "Question: Tell me how you feel about this/You try to control me, boy, you get dismissed" and still be with a man who writes "Get your own dog, ya heard?/That's my bitch"? Can you pose almost naked on the cover of GQ and still speak against the patriarchal notion that men define what is sexy? Can you be the queen of the world while wanting to play the stereotypically-feminine role in a relationship, cooking dinner in heels for your adoring husband?

It turns out, you most definitely can. In this teaser trailer, Bey encourages us to continue asking questions about female power, what it means to be independent, and what society says women can and cannot do to be considered independent and powerful. The Queen B may just sing and dance, but each time she loosens the modern woman's corset a bit more.
Obama to Supreme Court: F*ck DOMA Y'all
The Obama administration has asked the Supreme Court to strike down Section III of DOMA in a brief filed Friday:
Solicitor General Donald Verrilli told the high court that laws concerning gay people, an "unpopular group," should face heightened scrutiny and that DOMA's Section 3 — which keeps the federal government from recognizing same-sex couples legally married in states — is unconstitutional.

"Section 3 of DOMA violates the fundamental constitutional guarantee of equal protection," wrote Verrilli. "The law denies to tens of thousands of same-sex couples who are legally married under state law an array of important federal benefits that are available to legally married opposite-sex couples. Because this discrimination cannot be justified as substantially furthering any important governmental interest, Section 3 is unconstitutional."
DRAFT HILLARY CLINTON #HRC2016 #HILLARYFOREVER #CLINTONFEVER
Someone already wants to draft Hillary for President and it isn't me!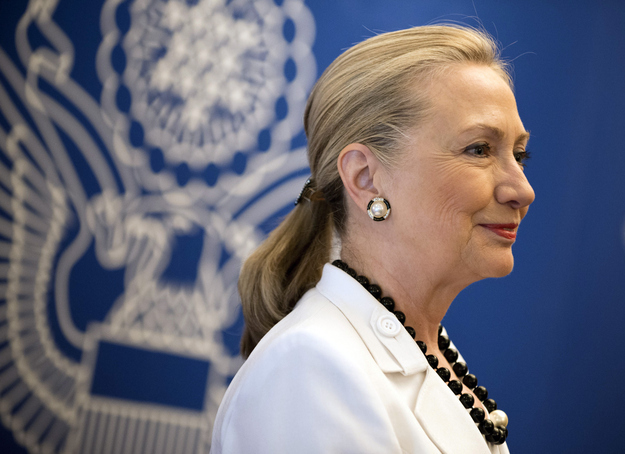 Chris Spirou, the former chair of New Hampshire's Democratic party and a longtime supporter of Bill and Hillary Clinton, has formed a draft committee that will urge Secretary Clinton to run for president in 2016 and organize support on the ground for what he hopes will be her candidacy in the state's crucial primary election.

Spirou filed paperwork for the committee — titled "In 2016 Run Hillary Run" — with the New Hampshire Secretary of State this week. The group, he told BuzzFeed, will "urge Hillary Clinton to compete in the New Hampshire primary and solicit a swell of numbers impressive enough to have her accept our draft movement."
Does Anyone Else Remember Pauly Shore At All? No? Really?
I loved Pauly Shore growing up because he had adorable curly hair and he was so dumb! Maybe you love the '90s and will appreciate this Pauly Shore interview with Bruno Mars, once known as the world's youngest Elvis impersonator.
Bring In The Cats
Portland's Queerest Scouts
If I say it once I say it ten times: if you can't change 'em, leave 'em. In Portland, a concerned father and former Boy Scout founded the 55th Cascadia Scouts for his kids and their community.
The 55th Cascadia Scouts are open to kids of all genders, sexual orientations, and religions. They already have 45 kids signed up to join the troop on outdoorsy trips. […]

The Cascadia Scouts are an official scouting organization with merit badges, scarves, backpacking trips and all. They are not the only independent scouting group. The World Federation of Independent Scouts oversees hundreds of scout troops worldwide that are distinct from the well-known Boy Scouts of America, including several other alternative troops in America.
Gay Marriage Will Huff, Will Puff, Will Huff Will Puff Will Blow U Away
+ In New Jersey, Chris Christie's marriage veto is not going unchallenged. And voters may soon have the option to decide where their state lies on the growing map of ~equality~ nationwide.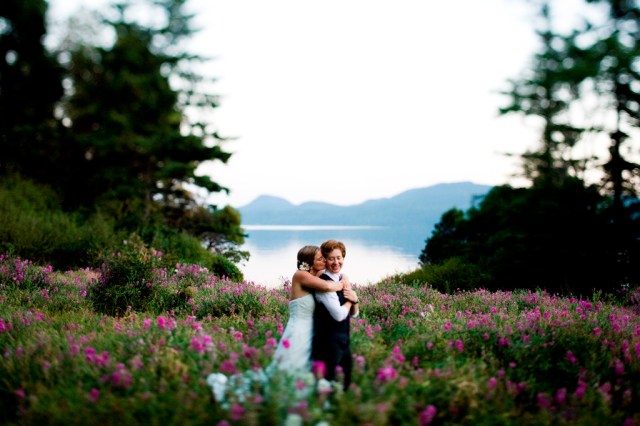 + The NOH8 Campaign lives on and on as more celebrities come on board. Oh, and to Josh Hutcherson and Avan Jogia: hayy.
+ Jon Huntsman supports gay marriage. I REPEAT: JON HUNTSMAN SUPPORTS GAY MARRIAGE AND SO SHOULD HIS PEERS BECAUSE HIS PARTY IS GOING EXTIIIIIINCT
Former Republican presidential candidate Jon Huntsman has come out on the other side of his former stance on gay marriage, according to a Feb. 22 Reuters report. Huntsman wrote his new views on providing equal rights to same-sex couples in an op-ed piece for "The American Conservative," titled "Marriage Equality is a Conservative Cause." […]

"[C]onservatives should start to lead again and push their states to join the nine others that allow all their citizens to marry. I've been married for 29 years. My marriage has been the greatest joy of my life. There is nothing conservative about denying other Americans the ability to forge that same relationship with the person they love."
Romantic Sh*t
Speaking of love, I hope this list of the 50 most romantic things ever strikes you as adorable, too. I'm like, melting.
Animals Adopting Animals
Animals adopting animals sounds like the blueprint to a perfect world.
---
If you'd like to submit a tip for the Sunday Funday, send it to carmen [at] autostraddle [dot] com each week by 10 AM Saturday EST. Tips for LGBTQ-related events, job postings, calls for submissions, and news from around the globe are encouraged.