Today's installment of Y'All Need Help is brutal and quick, like a roundhouse kick to a sweet little piñata. I DO THIS BECAUSE I LOVE YOU.
Q:
So I have a crush on a straight girl, my best friend at work. I know it's hopeless, I shouldn't try to change her or expect her to fall for me, etc., so my question is how to get over a crush. At the start I thought it was a just a moment of insanity and it would pass soon and I waved it off and went on with my life and now half a year later it shows no sign of stopping and I'm going mad.
I've been told to just avoid her but I can't because we literally sit next to each other and work together on many projects and it would be weird if I suddenly started to avoid her or be distant and she would ask why and I don't want to have to say this is why, especially when I've not come out to her and don't intend to. I've also been told maybe I only like her 'cause I see her positives/have idealised her in my head and knowing her flaws would cure all that but that is not applicable too because I only started gradually falling for her when we got to find out and learn more about each other as people, warts and all and working with each other for 10 hours a day under stress, yeah I see many of her flaws loud and clear and it's not stopped me yet.
So. Is there any way to make this less painful, or to get over a girl faster while still pretending everything's fine in front of her, other than just lying on the floor while my heart bleeds out and waiting, watching it bleed?

A:
I'm truly honestly sorry to say that you'll have to bleed this out for a while. It's been six months and where has this pining gotten you? NOWHERE, FRIEND. The energy you're putting into this situation is the same energy you could be putting into literally anything else, and the energy you're receiving from this situation is tepid and ultimately destructive. Straight women who'll never date their queer friends that have crushes on them still manage to receive the positive energy of a queer relationship without having to reciprocate any of it. Think about that. You're giving her your dating/loving energy and she's giving you pal energy, and she loves it — not because she's a selfish asshole, but because that energy is GLORIOUS and AMAZING and she's probably never received anything like it before.
Find small ways to pull some of your energy back from this friendship. If you grab a water for her when you get up to get your own, stop doing that. If you text her about the insane soufflé you just made on a Saturday afternoon, stop doing that. All the small things, kill 'em.
Imagine that you told her your feelings and she gently but firmly rejected you, and then move through your life as if this scenario you imagined actually happened. Every time you have a fluttery thought about her, pinch your inner thigh and read five pages of Infinite Jest, out of order. Make a list of at least 25 things you want to do or experience for yourself or for the greater good of the universe and pick five of them to do before December. After you do those five, choose five more. Clean your house and get some flowers for your tables. This is not the person for you. She is not for you. She is your friend.
You call the shots in this hectic blur of time and space! CALL THOSE SHOTS. Send your energy to the right places. Take care of yourself.
---
Q:
I've recently discovered that I have a total crush on my BFF of 4 years. We hang out at every opportunity. We're each other's closest friend, share all the same interests, jokes, and secrets. As you do. The problem is, she's also queer and beautiful, and I've started to wise up to it. Neither of us are seeing (or have seen) anyone. We're both juniors in high school and homecoming is fast approaching. Part of me is hoping she'll ask me, or that I'll get up the nerve to tell her how I feel. But at the same time, I know part of the reason I love her is because of our friendship. She's my only queer friend, and without her I don't know what I'd do. Her parents also want me to stay with her the whole weekend when they leave town…in two weeks! Its not that I have 'intentions' but I feel disingenuous. What should I do? Tell her? Or crush in silence?

A:
The most distinct difference between you and the person above you in this post is that your crush is queer, which lends some hope to your situation. It lends some hope to me, dear friend. Also you're in high school and if there's ever a time to hurl caution right into the wind, it's now. Did you watch Riverdale? I wish I hadn't, but here we are. You are Betty and she is Archie, and that's why I'm telling you to ask her to homecoming. Did Betty and Archie end up dating? No they did not, spoiler. However, did Betty grow as a human after confessing her feelings and taking ownership of her own ambitions? She sure did!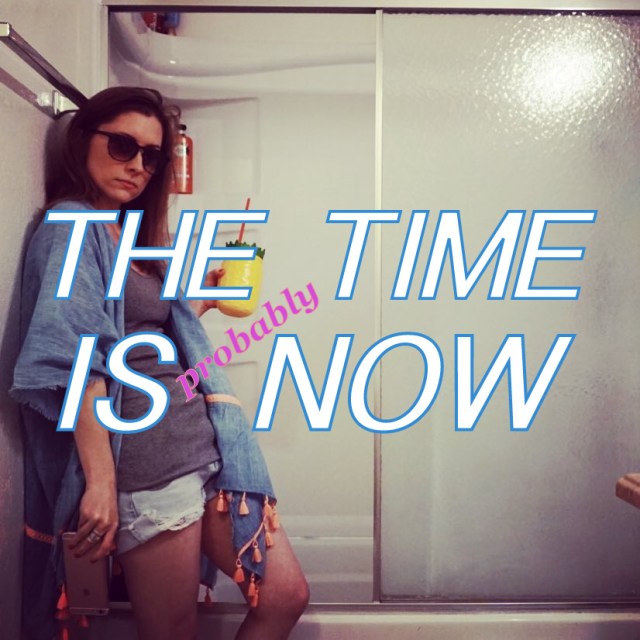 Having said that, you know the situation better than I do, so if you just read that and thought, "wow, trash advice there," then feel free to disregard everything I said and go your own way. GODSPEED, GENTLE SOUL.
---
Q:
I have straight girl problems! So the straight girl in question is my (now former) colleague, who I am close friends with. She lost a parent last year right after moving abroad and these changes have put a strain on her relationship with her longterm boyfriend who lives in another country. While on a break with the boyfriend and dealing with the grief issues, she fell in love with one of my male colleagues (who is very romantically immature; he hasn't ever had a girlfriend) and now they have some sort of 2nd grade pulling-pigtails relationship. They both have feelings for each other but he doesn't want to go further so they are basically a couple without the touching and emotional commitments (which hurts her). In the meantime she got back with the longterm boyfriend, who knows all the stuff with the other guy and doesn't like it.
On top of it all, I fell in love with her 3 months ago and the childish toxic relationship with the office guy became unbearable for me. It really hurts to see my friend that I basically love fuck herself over with this shit and I may be a bit jealous, too. I am starting my new job away from her soon, so I hope not seeing her on a daily basis will allow me to get over her. But my question is, do I tell her how I feel? I have no expectations that she'll return my feelings, I just sometimes feel that I can't hold it all inside me anymore. I've asked some people for advice, who all think I should not say anything and get over her, and my brain agrees with them. But not my heart.

A:
Whoaaaa! Reader, my friend. Do not, under any circumstances, known or unknown, hell or high water, tell this straight girl how you feel! Circle back to question #1 up there.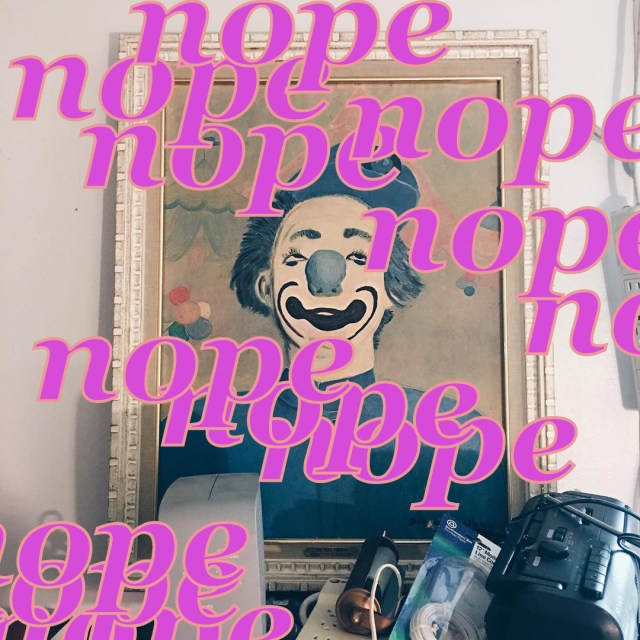 As for her, your friend has had a profoundly fucked up and difficult year, and is likely making some strange decisions out of grief and confusion, which is totally normal, if super hard to watch. You can give her advice and guidance, but it's ultimately her call, and it sounds like she's finding something she needs in this childish relationship with the immature dude. Maybe she likes that it's easy and mindless and going nowhere? Sometimes we put ourselves on autopilot as a not-necessarily-great form of self-preservation. The best thing you can do for her — and most importantly for yourself — is just be a friend. Support her and be there to help her, but set some boundaries for yourself. If it's hard to watch her go through this portion of her life, know that you can back away when you need to.
---
Y'All Need Help is a biweekly advice column in which I pluck out a couple of questions from the You Need Help inbox and answer them right here, round-up style, quick and dirty! (Except sometimes it's not quick, but that's my prerogative, OK?) You can chime in with your own advice in the comments and submit your own quick and dirty questions any time.