Oh hello space traveler! Today's a big day for us — the day you get to take supporting independent queer media to the next level by joining Autostraddle Plus, our new premium membership program!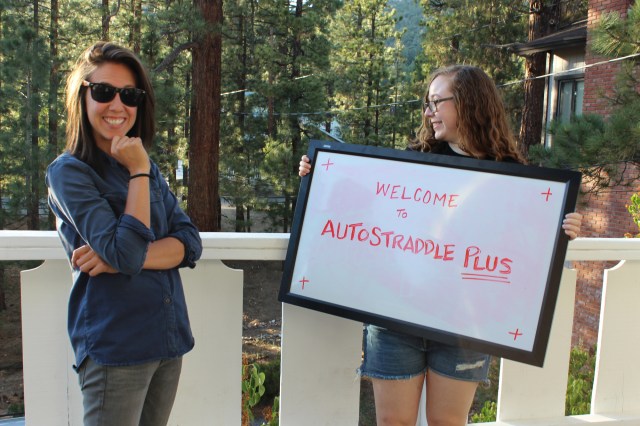 A+ is, first and foremost, a formal way for you to support the work we do here on Autostraddle.com every day. As a perk, subscribers will be able to get even closer to the writers you love and provide access to so much rad content. You'll be investing in the general creativity and badassery of Autostraddle and helping us to create a sustainable business model eventually more tied to our community than to The Man. We still lack the revenue necessary to pay our editors and writers what they deserve or to pay our contributors at all, and we're hoping this can close that gap.
The best part about this program is that Autostraddle.com will remain exactly the same as it's always been. Nothing we publish on A+ would be written or published if A+ didn't exist. We want to reach as many eyeballs and change as many lives as possible, and this is the best solution we've come up with to ensure Autostraddle.com grows and gets better every day.
There's so very much to say about A+, but maybe the best part is that this version is just the beginning. We have about a billion ideas (this is a chronic problem) and we're driving Cee batshit crazy with them! As time goes on, these ideas will make their way to reality and A+ will continue to grow and be even more amazing. But for now we're keeping them a secret, just like your high school girlfriend.
So here's how it's going down in A+ Town: three tiers at three different price points — Bronze ($6/month), Silver ($12/month), and Gold ($25/month). As you probably already figured out, each tier comes with specific A+ bonus goodies that we think you'll really love. Let's talk about them!
---
Bronze — $6/month (or $5/month billed annually)

All A+ members will get a 2014 A+ Member sticker, an A+ indicator next to your username in comments, and special discounts and deals from equally awesome merchants.
You'll also have access to the biweekly community newspaper, The A+ Bee, co-edited by Forever Interns Grace and Chelsey. This (seriously amazing) newspaper will be all about you weirdos, so you know you'll dig it.
You'll also also get our monthly behind-the-scenes newsletter, The Autostraddle Insider, where we'll tell you everything you wanted to know, and probs a few things you never knew you wanted to know, about the inner workings of this wondrous website. We'll ask for your input on upcoming projects and generally tell you what the fuck is going on here, and we're just so amped about the whole damn thing. In fact, the very first Autostraddle Insider is up right now, and you can read it as soon as you join the team!
Oh, and one more thing! You'll be treated to a special members-only site layout! So fancy.
---
Silver — $12/month (or $10/month billed annually)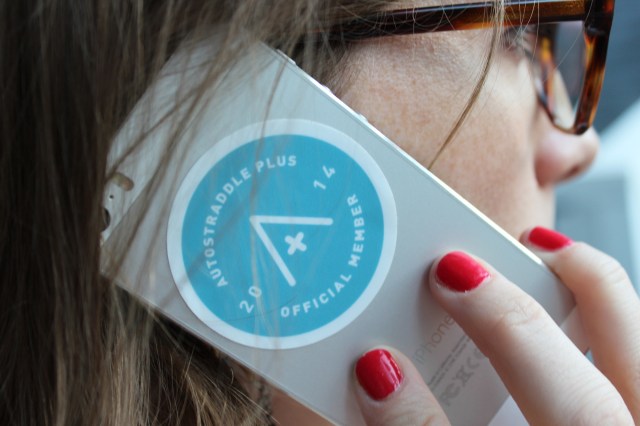 Even more exciting! You get everything at the Bronze level, plus access to 2-3 exclusive A+ posts written specifically for your very eyeballs each month. This is a chance for us to publish some writing that otherwise would never see the light of day because it's just too intimate for a site as large as Autostraddle or even a personal blog — which, unlike A+, is still indexed on search engines.
Neat bonus: all A+ content will be sidebar-free, meaning a seriously cleaner reading experience, which will undoubtedly enrich your entire life.
Silver members will also enjoy an alarmingly hilarious Autostraddle podcast! This is especially special and will make us all feel very close to one another. I mean, we'll be in your earholes, talking about G-d only knows what, and to g-d only knows who, PLUS there'll be a snappy intro song that'll probably get stuck in your head for the rest of the day. Heck yes!
---
Gold $25/month (or $20/month billed annually)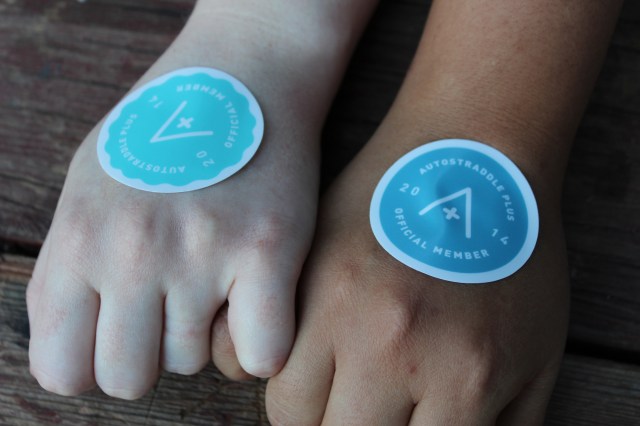 Oh look at you, you're gettin' it all! Everything at the Bronze level, everything at the Silver level, plus the official 2014 A+ Member Shirt. A members-only shirt, you guys. It's the kind of shirt that says "I support badass independent queer voices AND I'm incredibly smart and charming." I'm just guessing on the charming part, but I know you're smart as a whip because look where you are. Yep yep.
And that about sums it up!
Although we're certainly not the only site to introduce a membership program like this, we are one of the first queer or feminist sites to do so. We really hope that A+ can be a model for sustainable online women's and LGBTQ media. It's not a secret that our demographic has never been a huge priority for advertisers or investors, but we've always been damn good at supporting our own and have high hopes for the future.
The best best part is that nothing about Autostraddle.com will change for non-members — but A+ will ensure that Autostraddle.com itself can continue to exist for free for everybody, just as it has for the past five years.
---
Note: Some of the language regarding the Silver level has been edited to more clearly reflect our intentions w/r/t the experience offered by A+!