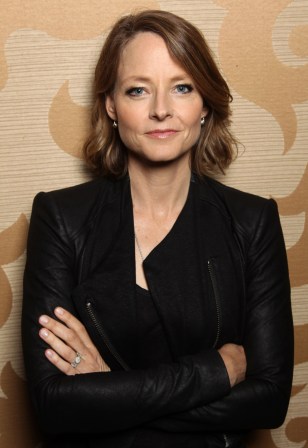 Before Ellen and Rosie and Glee and Autostraddle and Unicorn Plan-It, people like me would search for anything we could to find out whom "out there" was gay – who in our lives was maybe like us? When there were no apparents in our family or adult friend set (because it's not like anyone talked about it really, and you certainly couldn't flat-out ask) – you turned to celebrities. Who said they were gay, who might be gay, who was "privately" gay? I desperately wanted to just be who I was – whatever that was – and to know that any label I put on myself wouldn't be stigmatized, ruining my relationship with myself and placing a specific hue on anything I created.
I know – a lofty ideal… but why NOT? Why couldn't we all just be who we were without having to pronounce ourselves as something that everyone had his or her own definition and idea of? Over the formative years of figuring out who I was and what I wanted, I learned that there is a delicate balance of "public" vs. "private" – and I'm still learning how to dance it. I've learned that at a certain point, you have a responsibility to be open, and at a certain point, you have to keep things close. But one thing that's important is that others like me – you know, gay people – are honest about this one thing publicly – that yes, we are gay – because when we fail to do so, our private lives suffer. And on a community level, visibility is important. And for me, and others I know, in not being open, and therefore strategically hiding that one simple fact about ourselves, our artistic lives would suffer. It doesn't have to go beyond simply stating the fact, into any sort of details or relationship situations or anything. But the simple fact that people like us – gay people – who are struggling with the revelation of their own truth – to themselves more than to anyone else – can look at "public" figures and say "OK…I'm not alone."
For many of us, Jodie Foster was THE example of a gay woman who was really "making it" in Hollywood – but of course, the caveat was the reminder of, "Yeah… but she's not out." So we danced this line of "public vs private" and learned from birth that acting on instinct was not, in fact, always encouraged. But I am here to say that acting on instinct and being open about LOVE is a very positive thing – and it radiates outward. It's important.
As we heard in her speech at the Golden Globes, Jodie Foster already came out "back in the stone age," to her friends and family, and honestly, I understand her defensiveness and annoyance with the fact that going beyond that is necessary. (She also thanked her "beautiful Cydney" in a 2007 speech for the Sherry Lansing Leadership Award.) It is annoying that we are still at the point where we have to declare that, but it is still necessary. She had come out to everyone in her life, and it wasn't a secret. She hasn't ever been someone who spilled anything about her life off-screen, but times have changed, and I applaud her. Seriously… I don't know and have never met Jodie Foster, but just saying, Jodie…I have a feeling it's going to feel different being you now. Congratulations!
It's a responsibility to be gay, and a privilege. We are here in part to teach compassion to our fellow humans. We grow up and feel different and then realize we aren't. We learn specific skills from the start. We are specific, and then, as we meet others like us, we find we are the same. We make our families, and watch our biological families grow and learn, and we grow. And we grow.
I can only imagine to be the kind of public figure Jodie Foster is and has been, for her entire life, everything she said about the need for privacy was 100% understandable, and I believe we will get to the point where "coming out" is unnecessary. We will get to the point where no one will assume someone is straight at birth. We will not need to have "gay role models" because we'll just have role models.
But the fact that Jodie, the sort of last "holdout" – and the premiere fantasy of just about every gay woman I know, came out in a very public way, stepping way out of her comfort zone… well, this is something. This is something for us. She has been inspiring me for my whole life and now, in a new way, I feel so proud of her! And all of us.
---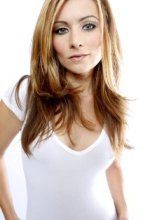 Haviland Stillwell, winner of a 2011 PowerUP Award For "Outstanding Woman in Showbiz," is an out actress/singer/producer living in Los Angeles with roots in Savannah, Georgia. Her onscreen credits include Single Ladies, CSI:NY, Eastwick, The Apprentice, The Client List and Barbie: Life in the Dreamhouse (voice) and she has appeared on Broadway in Les Miserables and Fiddler On The Roof. Her first album, How I Role, debuted in 2010 and she is a co-star, co-writer and co-producer of Autostraddle's hit webseries, Unicorn Plan-It.