Mourning Laquan McDonald
+ In 2014, 17-year-old Laquan McDonald was shot and killed by Chicago PD officer Jason Van Dyke. This week, the city of Chicago released the video of McDonald's death, which shows McDonald being shot 16 times, Van Dyke continuing to fire after McDonald has clearly fallen. Black leaders in Chicago are pushing for an investigation of the police department, "saying they had lost confidence in his ability to repair frayed relations in black neighborhoods."
"This situation is not isolated,wp_postsJedidiah Brown, founder of the Chicago-based Young Leaders Alliance, said of the killing of Mr. McDonald, who prosecutors say was shot repeatedly even after he had fallen to the ground and appeared to be incapacitated. "This is our reality."
Protests have been organized throughout Chicago in response to the release of the video, and responses elsewhere have illustrated other facets of the issue. The Daily Beast's coverage of the video release included making a GIF of the moment in which McDonald was shot and including it in a tweet (GIFs and videos autoplay on Twitter), turning a time of mourning for the McDonald family into viral media (the original filing requesting the video's release via the Freedom of Information Act was also against the wishes of the McDonald family) and traumatizing many unsuspecting Twitter users. The Daily Beast apologized, also in the form of a tweet. Brandon Smith, the freelancer who filed the FOIA request last August and prompted the video's release, was not allowed into the press conference.
Jason Van Dyke has been charged with first-degree murder. The family is reported to be relieved that charges have been brought against Van Dyke.
"They're still in grieving and his mother is in counseling, but she understand that the truth had to come out and she understands that the video will be used in the prosecution of the officer so it's really kind of a mixed reaction," Jeff Neslund, an attorney for the McDonald family, said on MSNBC.

"We are relieved and thankful that finally charges have been brought against the officer and that the truth is out there, and now the whole world knows what happened to Laquan," Neslund said.
Violence in Minneapolis
+ On Monday, three gunmen opened fire on protesters gathered in Minneapolis to hold the Minneapolis PD accountable for the death of Jamar Clark, wounding five people. Black Lives Matter Minneapolis posted on Facebook that "We will not be intimidated," and that planned protests would go ahead. Three men have been arrested in connection with the shootings: Allen Lawrence "Lancewp_postsScarsella III, Nathan Gustavsson and Daniel Macey. All are white and in their 20s.
Law & Order
+ Kathryn Knott, who was involved in the assault of a gay male couple with along with two male friends of hers, is going to trial. A judge has ruled that Knott's homophobic tweets count as evidence against her in the case.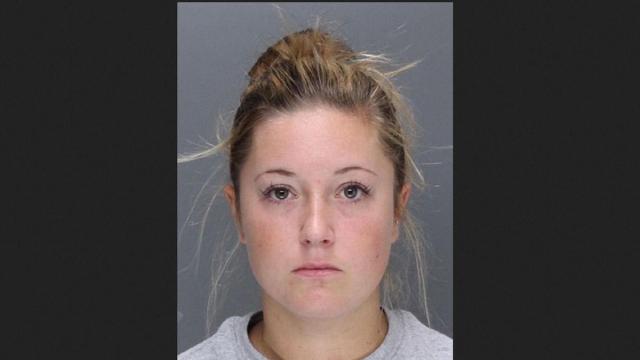 + 21-year-old Qiu Bai, a lesbian student at Sun Yat-sen university in Guangzhou, is suing the government over textbooks that call homosexuality a psychological disorder in a landmark case.
+ In a victory for reproductive rights, an appeals court has struck down Wisconsin's abortion access restriction law which required that any physician performing abortions also have admitting privileges at a nearby hospital (an unnecessary and difficult-to-obtain status). The court decided that "the measure has "nonexistentwp_postsmedical benefits, the court found, and would create illegal, undue barriers to abortion access."
+ The Texas organization Grassroots Leadership has won a temporary injunction blocking family detention centers from listing themselves as childcare facilities. Previously, an emergency rule allowed detention centers to avoid meeting minimum childcare standards; for now, they will have to go through the normal licensing procedure.
+ Indigenous communities in Guatemala have won a legal victory regarding their land; the construction of two hydroelectric dams on Ixil land has been halted because the company had failed to consult the Ixil before getting permits for the project.
Data and Research
+ Sadly un-shocking: "The UN estimates 95% of all aggressive and denigrating behavior in online spaces is aimed at women."
+ Data shows that not only does the LGBT community suffer higher rates of substance abuse, we also have lower rates of success in treating it.
+ The CDC released new data this week urging gay and bisexual men to look into taking Truvada, a drug that can reduce the risk of infection with HIV before exposure happens. Although the drug was approved in 2012, "a third of primary care doctors had never heard of it."
Politicians Doing and Saying Things
+ Salt Lake City's new openly gay mayor, Jackie Biskupski, wants to try to build bridges with the Mormon church.
"I've asked to meet with the LDS Church, and I will be meeting with them. "And in that discussion, there'll be a number of topics that we'll talk about… we'll talk about that [anti-gay] policy."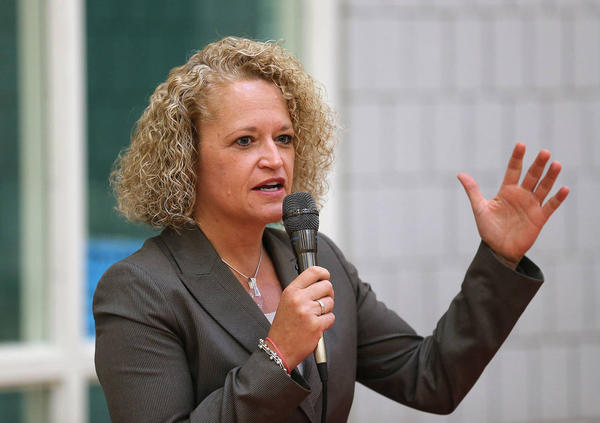 + Ralph Nader and Janet Yellen got in a feud that started with an open letter on HuffPost, in which Nader suggests Yellen "sit down with [her] husband" to work on monetary policy, and Yellen suggests Nader doesn't understand basic macroeconomics.
+ Hillary Clinton has pledged to stop using the term "illegal immigrant."