Stef's Team Pick:
January Hunt is an employee at Obsessive Compulsive Cosmetics, an all-vegan, 100% cruelty-free makeup company based out of a small store in the Lower East Side of New York City.  You also might remember her from this Rolling Stone article as the Against Me! fan who helped inspire Laura Jane Grace to begin her own transition.  January's been saving up for gender affirming surgeries, and because they are an amazing, compassionate company, OCC are helping her do it.  They've teamed up to make a gorgeous hot pink lip tar called January Rising, with the proceeds going towards January's medical bills.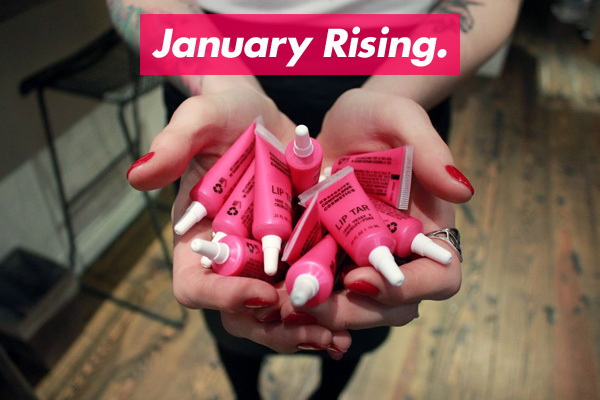 As crowdsourcing becomes more and more ubiquitous, some days it's hard to decide which of my friends' projects I can afford to give money to.  I'm impressed with this model because January is offering a single compassionately-made product for a compassionate cause.  On her Indiegogo page, January explains what led her to this stage in her transition, and why she believes that for her, surgery is the next necessary step.  Beyond her own monetary goal, she hopes to increase awareness and visibility for other trans* people who might find themselves considering the same sort of process.
January Rising is available with a $25 donation, but other denominations are also accepted – all while supporting both a great vegan business and a wonderful cause.  January Rising can be purchased at the Obsessive Compulsive Cosmetics store at 174 Ludlow Street, or online via January's Indiegogo.