Happy Sunday Funday! Arrested Development is like, my new favorite show and it's already over. My life is like an endless stream of Garfield anthologies when I have off from work.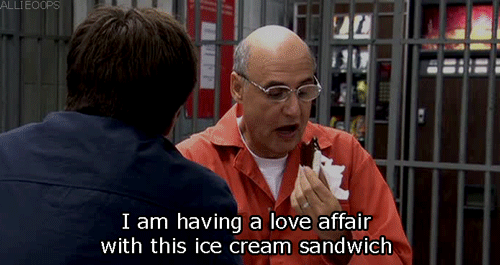 They Really Like Us
Celebrities – they really, really like us!
+ Tim Hardaway, former Miami Heat star, was the first person Friday to sign a petition for an equal marriage amendment in Florida.
+ Tilda Swinton won't let Russia harsh her mellow.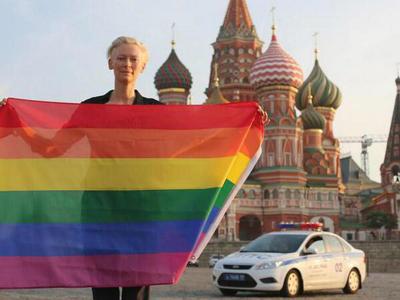 Academy Award-winning actress Tilda Swinton bravely posed for a photo in front of the Moscow Kremlin holding a rainbow flag, showing her support for Russia's LGBT community.

The photo was reportedly shared by Swinton's representative, Christian Hodell, along with the request, "Please share this message from Tilda: 'In solidarity. From Ruassia with love'."

The passing of Russia's so-called "gay propagandawp_postslegislation, which was recently signed into law by President Vladimir Putin and bans public LGBT demonstrations and discussions, means Swinton could face a jail sentence of 15 days and deportation for simply posing with a rainbow flag in public according to the new law.
+ Another day, another bottle, another fuckin' supermodel who supports gay parenting in various forms. Meet Josephine Skriver.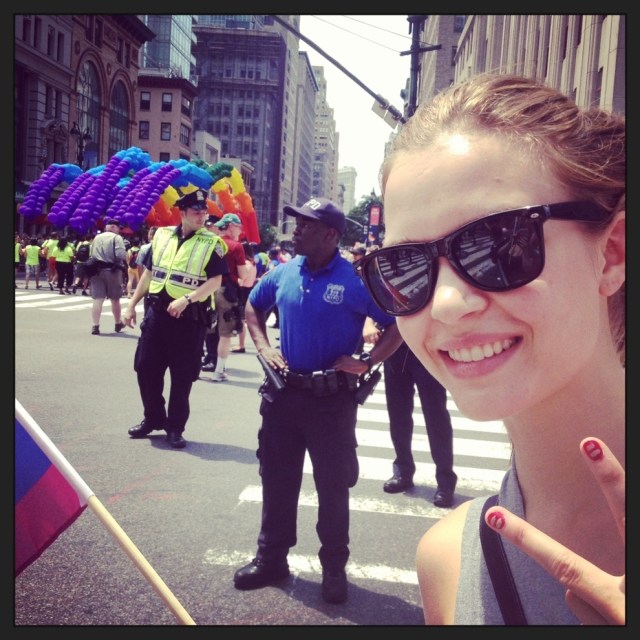 I'm from Denmark. My mom is gay and she was single, but she wanted kids. She wanted me to be able to have a dad. So we had this magazine called Pan-bladet in Denmark, which is for the community of gay people, so she posted an ad in the personals where she asked, "Are there any gay couples or gay guys out there who wish to be a dad? Because I'm a single mom and I wanted to have kids.wp_postsFive guys replied, and she really ended up liking my dad, and shortly after that they made me. And everything was kind of meant to be, and it's kind of funny — my life started in a magazine and now all I do is appear in magazines….

It's always been me that's dragged my parents to the gay pride parade because I've always been so proud of them. We call ourselves "rainbow kids.wp_postsI was always just so proud. And every time I see people nowadays speak up for [gay rights], I feel like we're getting there. I still feel like there's a lot of fighting against it. But they always focus on the kids, I feel. Like, "Oh, it's going to be bad for [gay people] to have kids.wp_postsOr, "They're gonna make more gays.wp_postsFirst of all for me, that wouldn't be so bad, but second of all, I want to be the voice for the kids because it's really not that bad. You're sure your parents love you, because they really, really wanted you in the first place. Gay people having a baby — it's never just, "Whoops!wp_postsIt's amazing to get where I am now, as a model, and actually be able to raise my voice.
A Prom I Don't Hate
The LA Gay and Lesbian Center's Senior Prom gave elderly queers one last shot at finding a high school sweetheart.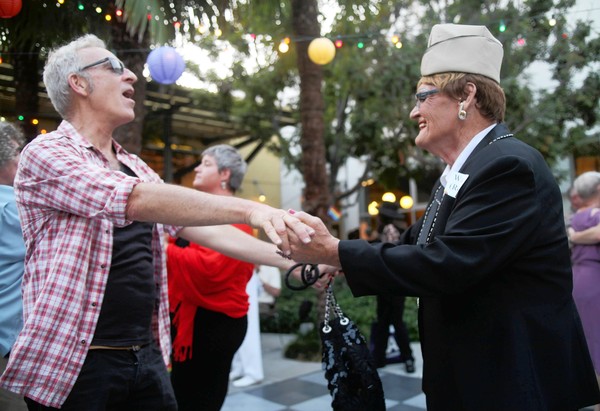 For many, the senior citizen prom was the one they couldn't have when they were younger.

Even now, several of the promgoers were still in the closet and wouldn't give their names. At the dance, they said, they could be free. But not outside. The prom started promptly at 5:30 p.m., but by 5, the line of people — some in tuxedos (both men and women), others in jeans — stretched half a block.

The promgoers walked on a red carpet as they entered the patio where a catered meal awaited. The volunteers wore flying uniforms to match the theme, "Come Fly with Me." The Beach Boys — "Wouldn't it be nice to live together / In the kind of world where we belong" — floated out over the loudspeaker.
Get Proud Tonight
San Diego pride will be a little heavy on the military theme this year, and the Navy will be a little gayer. Just like that. San Francisco pride has 90 Girl Scouts, though.
"I want them to be able to tell their children they were a part of this,wp_postsmom Del Gregor, 53, who was at the parade with her 11-year-old Girl Scout daughter, told USA Today. "By the time they're grown up, their kids won't believe there was a time when gay people couldn't get married."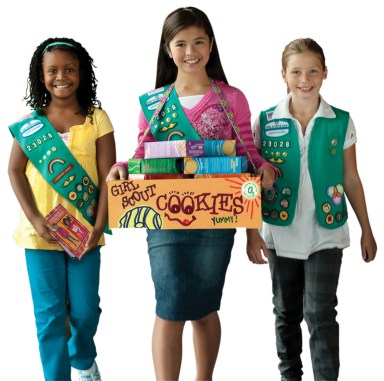 Gay Marriage: It's Not Over
It doesn't end at the Supreme Court, or in Florida, New Jersey, or New Mexico, but that's where the gay marriage fever is now. Speaking of SCOTUS, what if you could watch gay people react to the DOMA / Prop 8 rulings entirely to the soundtrack of "Closer?" I fucking kid you not, you guys. This is like a fanvid of the best kind.
Trans* Rights for Kids
The California Senate Wednesday stood up for trans* kids with a bill aimed at protecting and respecting trans* youth in the K-12 system.
Idol Worship: The 16 Year Old Who Produces for Jay-Z
Although Brittani Nichols will forever remain my favorite hip-hop mogul of all time, I'm excited to have Ebony Oshunrinde in the game.
Oshunrinde, or WondaGirl, is a producer on "Crown" from Jay-Z's "Magna Carta Holy Grail." She is also 16 and just finished the 11th grade:
Her story is insanely inspiring and impressive: after watching a video of Jay-Z and Timbaland working in the studio together at age 9, she began to download music software and teach herself how to use it by watching YouTube tutorials. "I wanted to do the exact same thing that [Jay-Z] did," she recently told the Star. When she was 14, she made it to the quarter-finals of Toronto's Battle of the Beatmakers. [FOURTEEN. I didn't even know how to make a grilled cheese when I was 14.] She won the title the following year, because she is incredible, and went on to sign an exclusive management deal with Black Box.
We Run This
62 LGBT candidates will compete in Nepal's Constituent Assembly elections this November.
"As the political parties failed to provide us proper space in the past, we faced hard time to secure our identity,wp_postsone of the candidates, Bhumika Shrestha, said. "I have planned to fight the election from the Nepali Congress and hope that other parties will also include the LGBTs in the election, keeping in mind our population.wp_posts…

Nepal became a beacon of LGBT rights in the region following a 2007 court ruling establishing broad rights for "third genderwp_postspeople. But implementation of that decision has stalled thanks to paralysis of the country's government, which has deadlocked over the creation of a new constitution.
Pugs Having Terrible Fourths of July
I watched two seasons of Arrested Development without much pause on the 4th of July. I'm probably the most boring person on Earth. What I'm saying is… I relate.