Hello, pringles! I'm in Vancouver with my lady love and it's the best. Happy Sunday Funday! Here's to a day of really good brunch and even better babes.
Billie Jean King: President Obama's "Big Gay Middle Finger"
Kate McKinnon's SNL sketch about Billie Jean King and the Sochi Olympics is basically making the Internet pee itself a little from laughing too hard. I think it's evident early on why that is.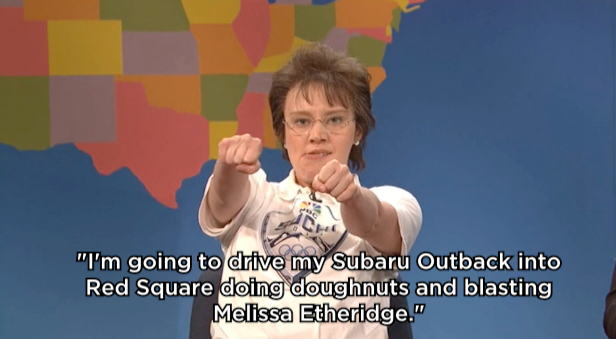 Keira Knightley Loves Feminism
It's true! She even told Bazaar.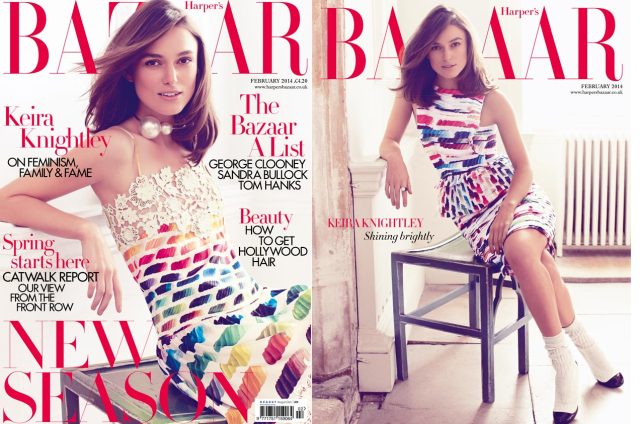 "I think it's great that the discussions are finally being allowed to be had [about feminism], as opposed to anybody mentioning feminism and everybody going, 'Oh, f***ing shut up,'wp_postssays Keira Knightly, 28, in her cover interview with Harper's Bazaar for the February Issue.  "Somehow, it [feminism] became a dirty word. I thought it was really weird for a long time, and I think it's great that we're coming out of that.

Knightly, whose forthcoming film, Jack Ryan: Shadow Recruit, is the latest reboot of the Tom Clancy books about CIA agent Jack Ryan, says that she is often the only woman in a cast and quite often she finds herself "walking into a room, and talking about why my character is saying this, but I'll be talking about it to a room of five guys. I've lost most of the arguments."
The Boy Scouts Get Gayer
The Boy Scouts of America will start accepting gay kids on January 1. But in Utah, one troop decided to up the ante and assist the clerks marrying gay folks.
Boy Scouts deliver pizza for SLCO Clerks while they continue processing marriage licenses. #utpol pic.twitter.com/tHykc9BKrm

— Matt Lyon (@MattLyonSLC) December 23, 2013
Russia Gets Gayer
FINALLY. A member of Vladmir Putin's United Russia party has taken a stand against the nation's anti-gay laws.
"I want to ask you — there probably aren't that many platforms where we can talk about this today,wp_postsMaksakova said. "I'm not against our family values, but couldn't we take 'non-traditional' out of this law through amendments? And expand the law, so that any harmful propaganda of a sexual character to minors became inadmissible."

"I am ready to put forth this amendment,wp_postsshe said.
Alabama Gets Gayer
Semmes, Alabama accidentally trolled itself by hiring a gay male cheerleading squad to perform this year in their annual Christmas parade. And I literally cannot stop laughing. GO PRANCING ELITES, GO!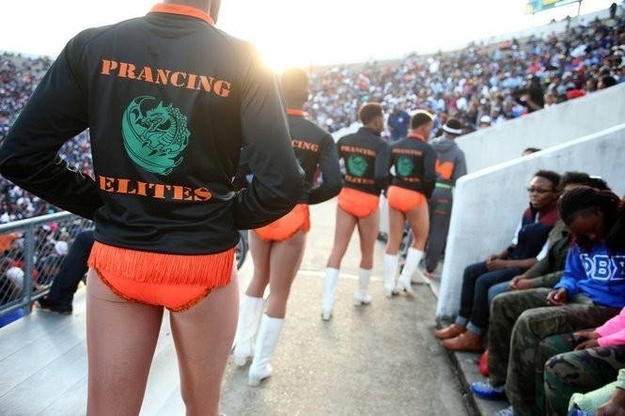 Ireland Gets Gayer
Ireland's Taoiseach may not think gay rights are like, the most important thing of all time, but he still plans to actively campaign for gay marriage in the upcoming referendum.
Utah Gets Gayer
Same-sex couples shattered marriage records in Utah this week, and ain't nobody gonna stand in their way.
The Lion King As Told By Kittens
99% less heartbreaking and 100% more adorable.