Lo and behold, a man in a black mock-turtleneck did in fact announce the next iPhone earlier today from an aluminum unibody throne virtually rendered into 3D form at Apple's WWDC 2010. Like ludicrously profitable clockwork, Apple "re-reveals" (as Gizmodo so snarktastically put it– needless to say they were not invited to the convention) the iPhone 4. The decision to christen it, simply, the iPhone 4 is a wise one in my book. It won't offer a 4G network like the HTC Evo on Sprint, so 4G would be a misnomer, and iPhone HD just sounded kind of off to me. So what's to love? What's to 'meh' over? How does it break down?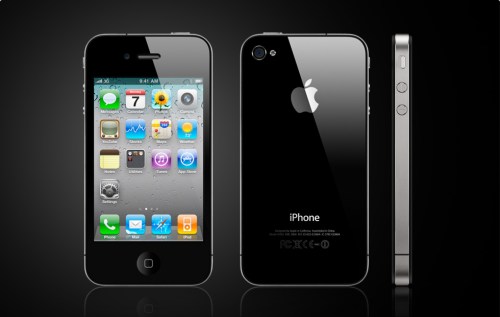 IPHONE 4 BASICS:
+ On sale June 24th. Pre-orders begin June 15.
+ $199 for 16GB and $299 for 32GB
+ White and Black color options available, seemingly for both the 16GB and the 32GB varieties
+ Front and back facing cameras, HD video recording and editing, the iPad's processor, new shiny slab-style design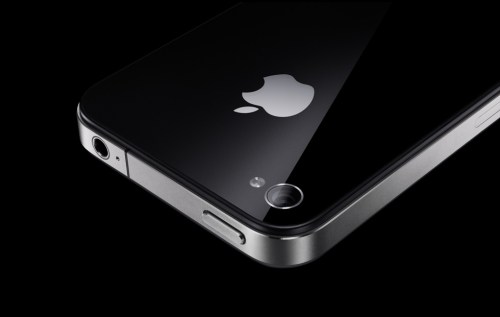 THE GOOD:
+ A feature they're calling the 'retina' display features a 960-by-640-pixel resolution at 326 ppi. "Retina" is their obnoxious way of making their upped pixel count sound like a standalone feature. Which it kind of is. Word on the street is that the screen is gorgeous and competes with the sexiest AMOLED screens out there. It's the highest resolution on a phone to date.
+ The design. I love it. I love the more rugged, all glass look. The back of the phone is so sexy I kind of need to eat it. Just flat, gorgeous glass. Love it. It's far more mature and impressive looking, I think.
+ At .37″, the iPhone 4 is a damned thin phone. This is cool and shaves a little weight off. It looks so sturdy, it seems strange it'd be that thin. But hey, now you can buy two an stick 'em in your pockets together.
+ Black and white options for both models is a plus in my book. Were I to get one, I might mix it up with the white. It's striking in a different way. It looks airy and clean. Just add birch wood and you've basically got the Apple store.
+ A gyroscope. We'll have to see how game devs incorporate this. Sounds like it'll allow for more rotational recognition in gaming, kinda upping the accelerometer ante. It could be cool. We'll see.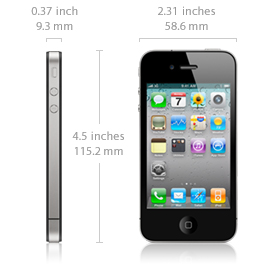 THE MEH:
+ Okay, the "Retina" feature is cool and all, and I am a self-admitted pixel junkie, but with a 3.5″ screen, I'm just not sure how much I care. I'm clearly getting off on my current 4.3″ display, and I think I'd care if the screen were bigger. Just seems like diminishing returns, cramming so many wonderful little pixels into a screen size that can't show them off with a little breathing room.
+ "FaceTime," Apple's new iPhone 4 to iPhone 4 video chat software. It'll be sleek and effortless, since it's built in, and that's cool. But it's only over wifi, not 3G, and I just don't really know when I'd use it. That's probably just my personal mobile video chat apathy at work, but yeah. If I have wifi, I'd probably rather just video chat on my laptop. Even with 3G support (like the Evo features) I just don't think I'd use it.
+ iPhone "Bumpers." I'm still not sure if I think these are absolutely stupid or kind of cute. Just…unsure.
+ iPhone "iOS," the newly-renamed next-gen iPhone OS. We've been over the changes, but feel free to refresh your memory. I just feel like bragging extensively about your amazing battery life while keeping features like the true multitasking (like offered by the Android OS) out of consumers' hands is more than a little disingenuous. Enter the ultra spin-zone.
+ Jobs' schmoozy iPhone 4 promo-pullquote of the day: "This changes everything. Again." I find that a little hard to swallow. Nothing was terribly exciting here, in my opinion. Maybe Gizmodo just took the wind out of the iPhone 4's sails, but beyond the reinvented design and improved speed, there's nothing too thrilling to get worked up over.
But if I hadn't seen the design before, I might have had a harder time steeling myself against the irrational part of me that wanted to stick with the iPhone. But then again, the design is just right up my alley. Shiny glass, slab-shaped monolith: yes please. Good thing I have one. I guess the press conference just seemed like Jobs was playing up fairly standard high-end smartphone features by marveling over them and insisting on naming them dramatically, like the "Retina" display. But hey, what's a press event for? I'm not sure. That, I guess.
THE LYNCH:
"It was like cluster-bombs going off in my pants."
Hey! Jane Lynch popped up in an Apple spoof video, just for our saucy viewing pleasure! And it is saucy.