Remember when you could mindlessly eat? Like, it wasn't a good thing, but you could do it if you wanted to. You could pick up a package, briefly ponder whether it was vegan, organic, fair-trade, local and/or nutritionally balanced and that was that. Unfortunately, 2012 has put politics between my food and my mouth. Maybe you prefer the piquant bite that controversy brings to your table? Both sides are waging a war where food is somehow a weapon instead of that wonderful thing that stops my stomach from gurgling at midnight.
Here's a menu of the most politically charged foods humanly possible. I'm really not saying you should be buying or eating any of these things. In fact, it would probably in your best interest to not put these processed foods in your mouth. However, if you have a hankering for a food fight, here's your ammo. You get to decide who to throw it at.
+
 Girl Scout Cookies 
Instead of listening to the cookie's message of "learn," angry adults decided to militarize my Thin Mints.  They called for a boycott of the sweet little pucks of happiness after a transgender scout joined their ranks. Seriously? Fighting children? All they wanna do is learn!
+
Oreos
Sometimes a cookie comes out of the closet. Instead of being accepted with open mouths and open arms, it gets tossed around in the battleground. Same-sex-cookie-love-haters decided to ruin Oreos coming out party with a call for a boycott and the cookie went back in the closet and disappeared from Oreo's Facebook page.
+
 Pepsi vs. Coke
Even though both companies are LGBT-friendly, this one Idaho bar decided that Pepsi lost the taste challenge.
Chicken-type sandwiches
We promised an entire THREE weeks ago that we'd never talk about it again. We never really wanted to talk about it in the first place, but the story won't die! I seriously apologize for bringing it up again, but it's kind of their fault for continuing to make their idiocy newsworthy. Rather than talk more about them I'd like to draw your attention to all of the other places you can arm yourself with a gay-friendly sammich. Even though I am not actually a chicken fan, I wholeheartedly support breasts and especially two breasts that love each other.
+
Coffee
What's caffeinated, portable and appropriate to lob at haters? 37,000 caffeinated gay-rights supporters agreed on coffee. Even though Starbucks wanted their name removed from the battleground, the game played on at National Marriage Equality Day.
+
Honey Nut Cheerios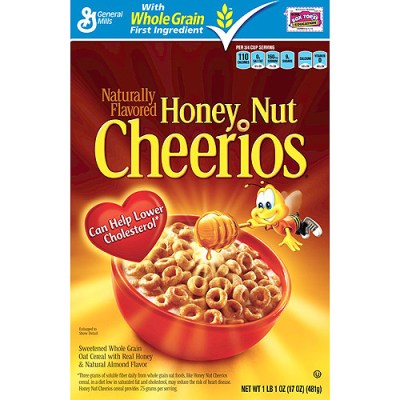 Flambé and cereal are both wonderful phenomenons but the two don't work well together. If you want to fight with Honey Nut Cheerios, please have the decency to clean up your crumbs and flames when you're done. My real criticism here is if he wanted to make light of General Mills' "homo agenda," he should have burned Lucky Charms. Not only are they pure sugar (and thus deliciously flammable) there are effing rainbows in there.
It seems like each and every day I learn that I should eat at one company and I should boycott another corporation. Frankly I am exhausted and really confused and sort of hungry. I know that I write about letting anti-gay businesses know when they aren't getting your money, but I have no idea what's going to come from pouring our dollars into corporations we don't control. Don't we have more direct places to donate?
I'll wait for the time I can wake up in the middle of the night, shuffle to my kitchen in my pajamas and lick Nutella off a spoon without worrying about who I'm accidentally hurting. Until then, I think I'll just make my own food. Or watch some beautiful drag queens show me how.