As far as I could tell, unlike what Keely basked in at the (original) Sundance Festival in Park City, Utah, Sundance London was not very gay at all. To be fair, I do have rather high standards for queer representation – if the world's something like 90% heterosexual, then I think it's only right that there should be queer ladies in 100% of my media – but still I had far more tickets than they had gay, which was a cause of some distress.
But I am nothing if not persistent, which is how I weathered a million seasons of Law & Order: SVU's queerbaiting and general awfulness. So I stuck it out anyway and was far more often pleasantly surprised than not.
---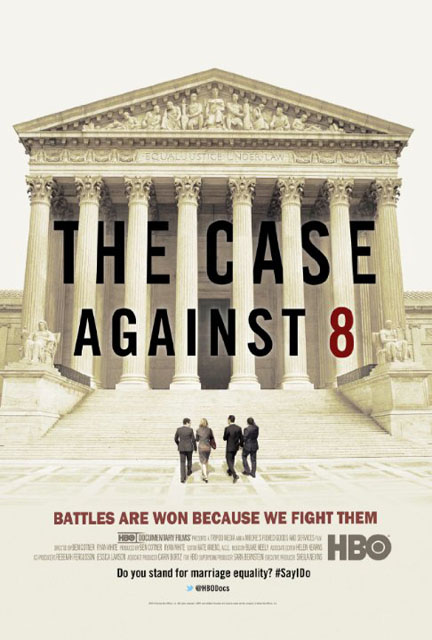 The Case Against 8
Introduced as "How America Overcame Some of Its Dysfunction," this documentary follows the story of the four plaintiffs and their legal team (particularly Ted Olson and David Boies, who squared off against each other in Bush v Gore) in the 6-year challenge to have California's Proposition 8 overturned. This film combines pretty much all of my least favourite elements of the LGbt rights movement – I may have laughed at the opposition's arguments, but I actively cringed at some of the things "our" team said – and I was prepared to hate it, but I'd be lying if I said it doesn't make a damn good story. Directors Ben Cotner and Ryan White chose to make the film a "character piece" centring the protagonists rather than the politics, which means that it glosses over a lot of the technicalities of the legal case (slightly frustrating as this was being shown to a foreign audience unfamiliar with the tangled web of the US judiciary system), but it makes up for it in funny anecdotes: the "Yes to 8" sign falling off opposition attorney Charles Cooper's podium as he announces his team's campaign, Olson's penchant for pizza (the Republican is human, y'all), and the revelation that David Blankenhorn's thesis was on "cabinet mixers and Victorian Britain." And yes, the film knows how to mess with your feelings. There might have been tears. Just a few.
---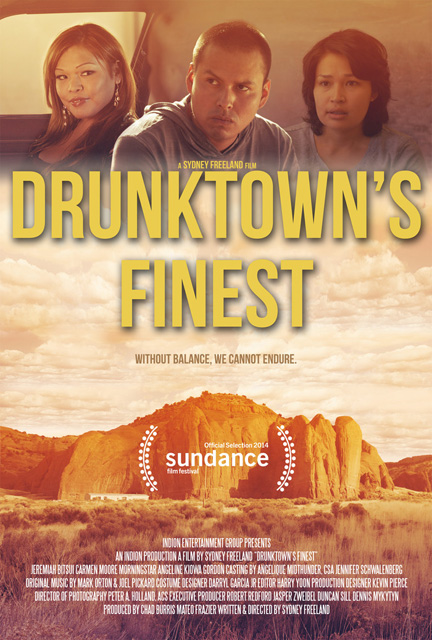 Drunktown's Finest
I didn't actually manage to catch this film at the festival but director Sydney Freeland kindly gave me access to a digital screening of it. Motivated by an ABC news piece that called her hometown of Gallup, New Mexico "Drunktown, USA" and partially funded by Kickstarter, Freeland sought to tell the story that doesn't usually make it to the big screen – that of those like her – through three characters living on a Native American reservation whose stories intersect: Felixia John (played by Carmen Moore), a trans woman and sex worker who wants to make the "Women of the Navajo" calendar, Luther "Sick Boy" Maryboy (Jeremiah Bitsui), a father-to-be trying to get on his feet through military enlistment, and Nizhoni Smiles (Morningstar Angeline Wilson), a young woman adopted by a white Christian family who's headed to Calvin College to be a missionary. The film is warm, honest and has its moments, both good and bad – I was especially taken by Sick Boy's storyline and Felixia's lovingly supportive grandparents – but I wanted to like it a lot more than I really did: some bits came across as overwritten and I really wanted the ending to go just a little bit further. Nonetheless it is so, so easy to get invested in the characters and I did. I'm definitely looking forward to Freeland's future movies, and I'll take stories like these over polished, generously backed documentaries any day.
---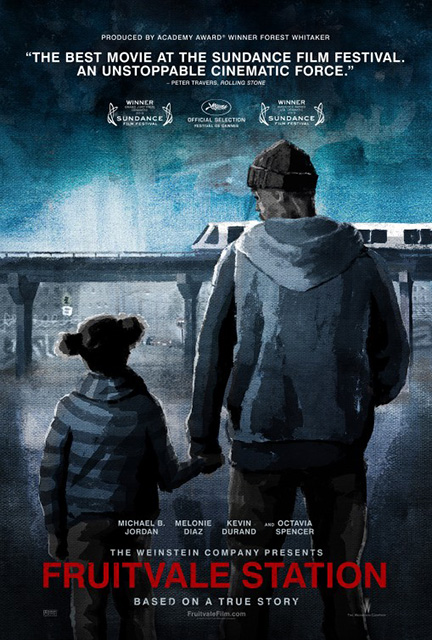 Fruitvale Station
(This is not a queer film, just one that is almost definitely relevant to your interests.) Fruitvale Station follows the last 24 hours of 22-year-old Oscar Grant who was murdered by BART police on 1 Jan 2009 as he was coming home from celebrations with his friends. It's been out in the US for a year but only just crossed the Atlantic. This is the kind of film that leaves the audience steamrolled by silence at the end of it (slightly annoyingly, Sundance Festival Director John Cooper took this silence as the audience being "too British" instead of y'know, reacting to an overwhelmingly emotional experience) and if there's just one movie you watch this year – or ever – make it this one. Michael B. Jordan is equal parts charming, personable and tough as Oscar, supported by Melonie Diaz (Anna from Itty Bitty Titty Committee) as his girlfriend Sophina Mesa and Octavia Spencer as his mother Wanda Johnson. First-time director Ryan Coogler chose to tell Grant's story as a narrative instead of a documentary to centre his voice and his life, in the process raising important questions about police brutality and the value of black lives. You know what's coming – the film starts with shaky cameraphone footage of the shooting – but it doesn't feel like any less of a blow to the chest when it does. See also Verónica Bayetti Flores's "A Queer-of-Color Reflection on Fruitvale Station".
---
Both Sundance and BFI Flare: London LGBT Film Festival (where most of the films Keely saw and reviewed were screened in the UK) are working on "diversity," which is something I've learned to be hopeful but not too hopeful about. I'd like to believe that film festivals are truly inclusive spaces for storytelling – as many of them publicly say they want to be, and as they should be – and I think we're beginning to see some of that with this year's offerings, but there's still so, so much more work to do.