trans*scribe illustration ©rosa middleton, 2013
On March 22nd, I paid a dude to knock me unconscious, peel back my face, and cut out big chunks of my skull and jaw. He was surrounded by nurses, which is always a good sign, and I have his solemn word that he went to grad school. But that's what happened. That's what I spent the better part of five months making sure would happen. It's a surgery that I think of as the final component of my transition, a struggle to claim and assert a female gender identity spanning many years.
"Facial feminization surgerywp_posts(FFS) is a subspecialty of transgender medicine drawing from cosmetic and reconstructive oral, dental, maxillofacial and otolaryngological (ENT) surgical fields. FFS describes any procedure(s) performed on the head and/or neck in order to increase the likelihood that their owner will be "recognized as femalewp_postsby observers, including and especially herself. You can remove bone bossing and cartilage outgrowths caused by sustained exposure to testosterone and augment soft tissue features, such as facial fat, which have not responded adequately to HRT. Some of the techniques used for FFS are subtle and borrowed from routine cosmetic medicine, like facial fat grafting and rhinoplasty. Others, such as brow reconstruction, are more aggressive and incorporate the most sophisticated tricks in the modern surgical playbook. FFS isn't really about getting a new face – it's about getting the face you would have been able to take for granted without that unfortunate first go at puberty.
While FFS tends to be "beautifyingwp_postsand can make it easier to walk among the mean girls, morons, and psychopaths who litter the Earth, these are fringe benefits. People get FFS to treat gender dysphoria, a pervasive, limiting and even life-threatening form of discomfort experienced by transgender people.
This model isn't perfect, and doesn't fit everyone's experience, but it's helped me understand a lot about myself, and speaks to why I pursued FFS. As a child and young adult, I'd stare at my face in the mirror every chance I had and have no idea what I was looking for. These things would happen, I'd realize that they were at least a bit unusual, and I was left to figure out what the hell it said about me. It wasn't fun, and I kept it to myself.
A few months after college graduation, I had one of your textbook near-death experiences and decided to grow up. Learning about FFS was one of a few things that helped get me started. I'd begun reading about gender reassignment, and saw a few of the classic examples of aggressive facial reconstruction. I had never really dared to ask myself if I would want something like this, it had seemed out of reach in some obvious, fundamental way. Allowing myself to think otherwise was like flipping a switch. I was still terrified and thought that I was almost certainly going to die, but it was impossible to take back. It was what I needed to do. So I did it.
I "went full-timewp_postseight months ago, almost two years after deciding to transition. It was better for me than I'd ever dared hope, and fixed problems I didn't even know I'd had. I actually knew what good mental health felt like. On the very same week that I'd made it all legal, I landed a new job. Not only did this let me escape my second layoff in two years, I began working immediately with new people. These weren't just good coworkers, they were people who hadn't known me as a guy, or worse, as a ticking time bomb of sensitivity training. I was given my first managerial position and charged with coordinating a small army of volunteers. I became a published author. I was settling into a life that felt like my own, and my voice and confidence improved rapidly.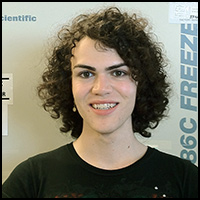 Many of the compulsions, neuroses, and anxious or painful feelings I'd come to associate with my gender dysphoria had faded out of even the background of my life. My face had improved, but it remained a source of anxiety and distraction, even on good days. HRT had helped a lot, but it has limits. There isn't a pill made that can change bone structure like that. Every single day, I had moments where my face would make me feel insecure. I'd overcompensate in ways that left me feeling embarrassed and depressed, and often found myself distracted from people I cared about.
In some ways, it had gotten worse: I hadn't liked being a guy, but the world accepted it and my face fit into that. That obviously didn't help anymore. I had a year until I would be learning medicine, in a new city, with new people – I wanted to give it everything I had. I didn't want to spend every morning in Chicago fighting my reflection to get out the door. If there were ever a good time to get major surgery, this would be it.
My doctors were supportive, but they could only tell me so much. There were one or two names half-remembered, promises to "look into itwp_postsfor me. That chicken came home to roost months later, as a jarring email from the head of the local plastic surgery department. Dr. B wrote to reference one famous guy – the father of the FFS field, more or less – and declared that while he's "never done much of this, really,wp_postshe would "probably be the next best optionwp_postsif the Big Name were unavailable. Well shit, doc, that sounds like a plan! Why don't you just come over, hit me with a 2×4 and we'll get to cuttin'.
I collected names from web directories and journal articles, and cross-referenced them exhaustively with 7-10 of my friends who'd had FFS procedures ranging from minimal to highly aggressive. (I'd helped moderate a small online forum, and had stayed in touch with trans people all over the world.) I drove downtown during lunch one day, rubbed off my makeup, peeled back my hair, and had a photographer document my features at their most exposed: hairline, brow, thyroid cartilage, chin, and jaw.
My pictures went out with a short letter, walking through who I saw myself as and how I felt about my face as best as I possibly could. I made sure to stay positive – I liked my severity, my cheekbones, my close resemblance to my mother and younger siblings. I tried to explain what worked and what didn't. "Passing betterwp_postswould be nice, but I knew damn well that I was beautiful – the problem was that my focus and confidence were at the mercy of lighting, cosmetics, and a charitable mood. Reading these old letters, I'm struck by how much I had to worry about. I wanted to do this once and to have that be enough, forever. I had that unthinking fear of "excessive plastic surgerywp_postslike the paparazzi were just around the corner. I didn't want to lose myself, I didn't want to be a fucking Barbie doll. A couple of very high-pressure paragraphs, but it turned out alright. My friends insisted, "these guys are used to way worse."

My friend Eliza Gauger signed on for mock-ups and aesthetic support. Eliza and I had met through unconventional public health outreach work, but she's also a killer artist, model, dancer, and the last person you want to cross in the dead of night. We both understood FFS as a science developed to produce conventional, Western, cis-passing beauty. That isn't necessarily bad for me, but it's bad for plenty of other people and recognizing the implicit bias in the field is kind of disturbing. It seemed important to understand what these changes meant to me, and to other people, and why. Some of same cultural filters applied in other STEM topics are found here. It's all good when you're asking what to cut and how to stitch it back up. It's less convincing to say that you can atomize the face and collect statistics on modifications of its components and come up with reliable aesthetics. I think it would be a fine thing if plastic surgeons were to pay artists lots of money to interrupt them during consultations, don't you?
I worked through my list. One of the famous names had seemed like a good option, even if his approach – "I'll list every single procedure I can think of that would help feminize you, just pick the ones you wantwp_posts– made my skin crawl. I asked one question too many about a technique he'd developed and recommended to me, one too many about insurance, and his people stopped talking to me. It was as simple as that. Another charmer gave me two sentences: "My colleague, Dr. Q, can do the surgery. He recommends jaw and chin reduction." Another surgeon seemed to catch on that I was just a bit neurotic. I'd approached him with a plan cobbled together from previous consultations and he started to pick out trivial aspects as "riskywp_postsor "unusual.wp_postsFortunately, these were things that I knew were bog standard in the FFS subspecialty, like combining a brow reduction and hairline repair. It's the same fucking incision! A similar drama played out over chin and lip procedures. He used every chance he had to suggest that other surgeons would turn me into a circus freak. I'm convinced that he was trying to scare me into working with him. It was horrifying.
I wrote Dr. T while he was performing charity surgeries in Eastern Europe, and we began corresponding extensively by email. He was finishing his training before inheriting a well-known practice in my area. We got along well: Dr. T was the first and only surgeon I'd contacted who would directly connect his advice to the goals I'd expressed. I'm not sure that anyone else had even talked about family resemblance, not even to tell me if I was worrying about nothing. He was also the most willing and able to have a full technical and aesthetic discussion about his recommendations. It was some of the Bill Nye experience I've chased in my academic and professional life.
Dr. T had started with the "rule of thirds.wp_postsWhen a face is divided into vertical thirds of relatively equal height at the lower brow and just under the nose, it tends to be read as more feminine. Women in my family have powerful chins, but androgen exposure had pushed things a bit far in my case. A reduction in that area was one tool for restoring proportionality. Something about the lower half of my face had bothered me, but it had been hard to figure it out. This idea sat well with me. Jaw reduction is a more aggressive approach, with a longer recovery.
Other recommendations were extremely conservative, but clever – Dr. T mentioned that fat grafting tricks that might help with my brow, among other areas. While it's true that fat grafts are less invasive and can look great, they're difficult to make permanent. Whatever I did needed to stick, and my brow bothered me.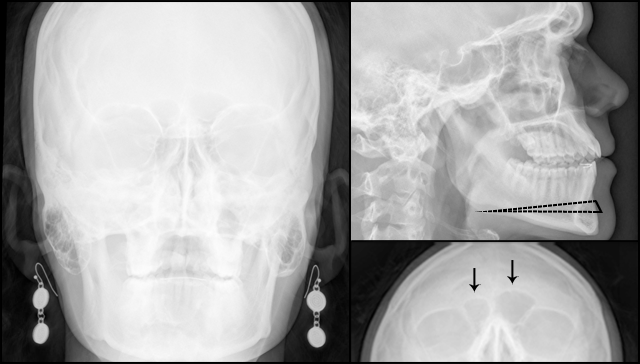 For the brow, you have two basic options: reconstruction and reduction. A simple brow reduction is limited, because you cannot expose the patient's frontal sinus. The size of this cavity varies dramatically, and it is sometimes even absent, just like the bossing that covers it. But it needs to stay intact, and that's made aggressive brow reconstruction the shining jewel of FFS techniques. There are multiple variations, including several that call for removing the entire bone and grinding it down on a table before grafting it back. With rare exceptions, these are techniques that are universally recognized as sophisticated, safe, and effective.
This is where I'd been discouraged. I had assumed my options were generally safe, and had seen the degree of change that was possible years ago.  I wouldn't mind something radical per se, but I wanted to talk about it. Unfortunately, while the Great Men behind these techniques do genuinely beautiful, sophisticated work, they all seem to think that theirs is the only sane and effective approach for reduction. When I consulted with one such surgeon, he hardly seemed to care about matching the brow to the patient, even in the context of his preferred technique.
Dr. T's response indicated that he felt competent with at least one of the aggressive reconstruction techniques, but he'd reached similar conclusions. It does make people look very different. It was up to me, but from how I'd described myself, that didn't seem like what I was looking for. And no, really, it wasn't. Eliza had made a mock-up of combined chin and simple brow reduction that was kind of astonishing to look at, and Dr. T was willing to sign off on its accuracy. That would do it.
A reduction genioplasty (chin shave) via osteotomy and simple brow reduction/brow lift would be the major components of my operation. I also insisted on a lateral hairline advancement. While Eliza and Dr. T had correctly noted that my central hairline was well-positioned and the sides were almost totally unnoticeable, it was exactly the kind of thing that drove me crazy. Every gust of wind, hairpin, itchy spot, tie, or hat disturbed the thick horns of scalp running up both sides in a classic "Mwp_postsshape. I had to style my hair differently to compensate, and rearrange it carefully when I tied it behind my head. It just fucking sucked, and like I said – same incision.
I'd waffled on reducing my thyroid cartilage. The "Adam's applewp_postsis such a stereotypical focus when people talk about trans women's bodies. Mine really wasn't prominent, but I wouldn't miss it either. I hated the idea of getting cut more and risking my hard-earned voice just for other peoples' benefit. I slowly came to feel that it was something I looked at, and did bother me a little, and it might hurt to have that be the last thing that got to me in this way. It went on the list.
So basically, I was ready to go. Then other people happened.
Pages: 1 2See entire article on one page