Welcome to yet another installment of Make A Thing,  where we make handmade gifts for people. Or ourselves. Or our cats. Mostly our cats, though…
Header by Rory Midhani
I spend a lot of time with my head in the clouds. I love all things clouds. I found these adorable cloud corkboards on Land of Nod the other day (I have no idea why I was looking at Land of Nod, don't judge me) and I couldn't wait to make them. I have an old corkboard that used to hang beside my desk and I just haven't found a great place for it in my new office. Making little clouds out of it seemed like the perfect way to repurpose it into something way more adorable.
Corkboard Clouds
Supplies Needed:
+ Corkboard (can be a full corkboard or just squares of cork)
+ Exacto knife
+ White paint
+ Wall mounts (the 3M sticky ones are perfect for this)
+ Washi tape (optional)
Level of Difficulty: Significantly easier than procuring Xanax so that I can stand being in an airplane for views of real clouds.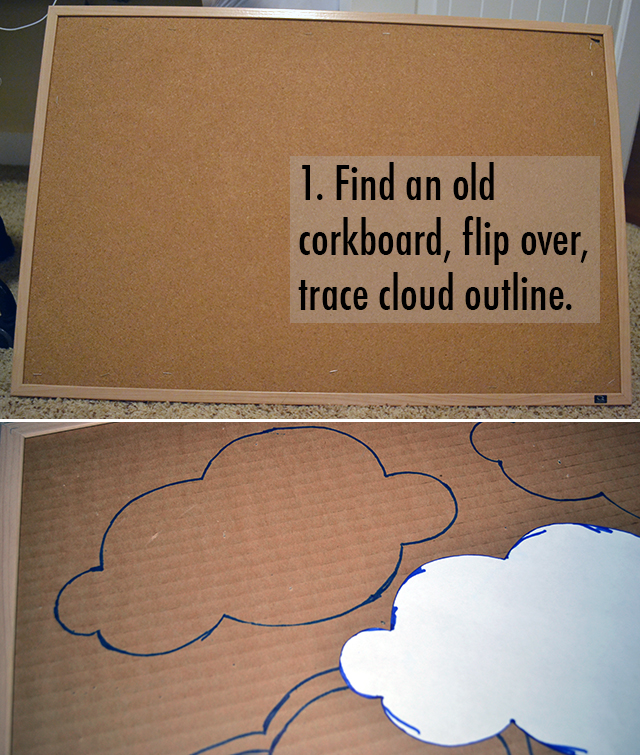 I honestly just Googled "cloud outline" and used one of the outlines that popped up.
Pro tip: Flip over the corkboard and check that it all cut out or else you'll rip the cork.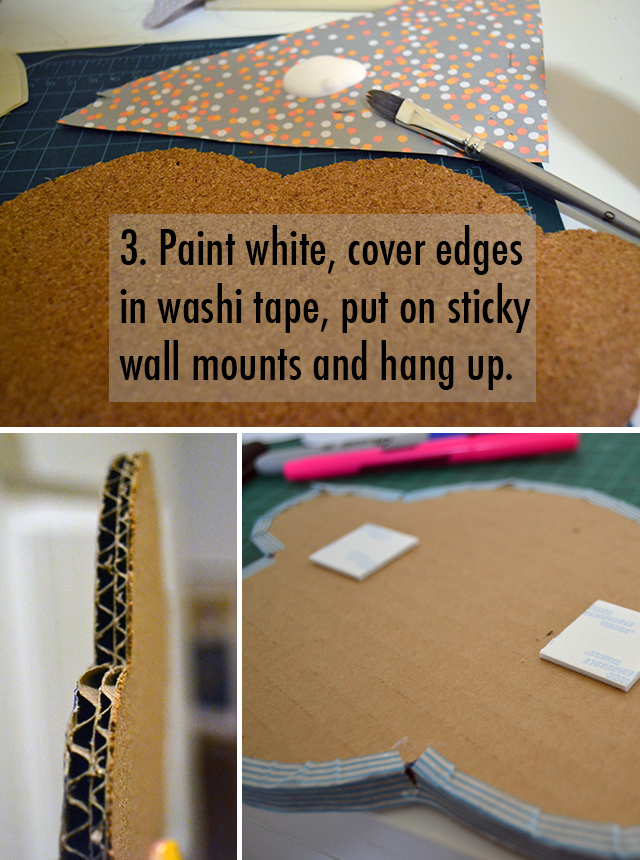 It takes a ton of paint because it soaks into the cork. I think I did about three very thick coats and still didn't get complete coverage. I also didn't like the edge of cardboard that showed (check out how thin that cork is! I see how it is, corkboard makers!) so I put washi tape along the edges and folded it under the back. Use those sticky wall mount things to adhere them to the wall.
That's it. It's honestly that easy.
The most adorable cloud gang ever.