HOLIDAY GATHERINGS WITH KIDS
You've made it. Everyone is one piece and probably delirious. DON'T YOU LOVE THIS TIME OF YEAR.
If you're the parent, I don't know what to tell you about surviving the actual holiday events. Good luck and remember, you're not alone. Millions have come before you and millions will follow. Stay strong. I believe in you.
But for those of you who are NOT parents, here's my advice on making your festive interactions with tiny humans the most enjoyable experiences they could possibly be.
Peace
Because you're childless, it's your duty to periodically entertain the children in your immediate vicinity. It's just the nice thing to do and, let's face it, the kids are probably the most interesting people in the house.
You should arm yourself with candy and gum, too. Almost all small people can be distracted from questionable behavior/adventures with a stick of gum. This really only applies to a specific age range from about 3 – 9 years old but, as a wise 7th grade math teacher once said, do not underestimate what a 12 year-old will do for a Lifesaver.
Gifts 
Sometimes young people need gifts, and occasionally those gifts must come from us. It's just the way the world works. It's customary for children to make wish lists (ahem), theoretically making things 'easier' for you, the gifter. But um, Christmakwanzakkuh isn't a Burger King drive-thru. I don't necessarily want to give them what they want; I want to give them what I think they'd like or what reminds me of them. I'm very selfish this way. Also, w/r/t children, I very often have ulterior motives and will be doing my best to influence these tiny brains to become someone more like me, or at least someone I could be friends with down the road, which is roughly the same thing.
So! It's with this open-minded, selfless love that I've compiled a list of things I think you should give to the small people in your life. You'll probably agree with me and then we'll go get drinks. But first you have to make sure you're ready for the onslaught of tiny/mid-sized humans hyped up on gingerbread and covered in wrapping paper.
You Will Need:
1. pocket knife/box cutter
Every damn thing is blister wrapped and taped up from here to next Sunday. You could use scissors, I guess, but a pocket knife will really reaffirm your gayness for any relative who might still be in denial.
2. batteries
You may not need them, that's true, but I bet you will. If you really want to amaze people, be the one who just happens to have a 9v.
3. small screwdrivers
Both heads!
4. ziploc bag
For the extra parts, accessories and operating instructions. The number one excuse parents use for not letting their kids open toys at other people's houses is "you'll lose something!" Oh but look, you have this handy zippery bag for all the things. Now every young beast agrees that you are The Best Adult.
Things You Can Give to People Younger Than You
LEGOS. I would stay away from themed or licensed sets. Themeless sets offer more room for creativity. If you really want to be a hero, buy an accompanying storage bin with a fucking lid and give it to the parents later. Few things suck more than your child being given MORE toys and yet nowhere to put them.
Books About Legos:
+ The LEGO Ideas Book
+ The Cult of LEGO
+ The Unofficial LEGO Builder's Guide
+ The LEGO Book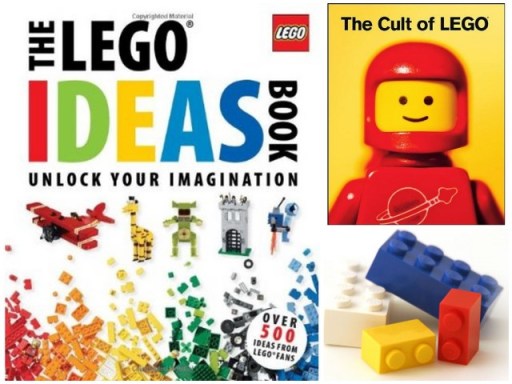 This Melissa & Doug 60-pc Wooden Blocks Set is one of those toys that kids will play with until they're um, forever. They will play with these forever. Again, I implore you to include a storage bin. No one will ever be able to get these bastards back into the box they came in.
Kids make the best movies. Hands down, no exaggeration. You can prove this buy giving them a Flip MinoHD or Kodak PlaySport.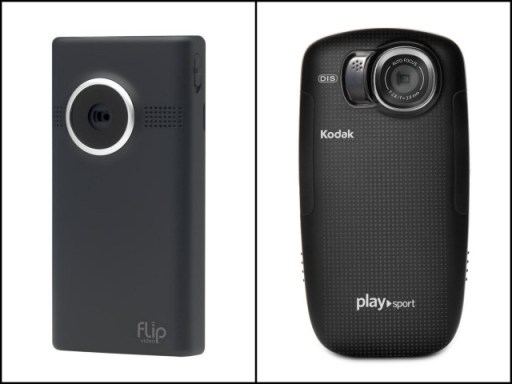 I can't personally speak to the pros/cons of Anime Studio 8, but for an early illustrator with access to a computer, this might be neat.
Even though I'm still stuck on turn 35 of the Original Perplexus, the Perplexus Epic looks amazing and everyone loves these spheres of timeless frustration. Story Cubes and Story Cubes: Actions provide creative writing prompts, possibly in game-form? This seems almost better than Scattegories, which also makes a good gift.
Obviously you should always give kids books! My favorites are Wreck This Journal, The Chronicles of Harris Burdick, anything by Mo Willems (but especially the Pigeon books), everything by Shel Silverstein, and for the slightly older humans, Fahrenheit 451 and obviously, The Hunger Games. If you want to take the graphic novel route, look for Flight Vol 1-8, the Amulet series and Herobear and the Kid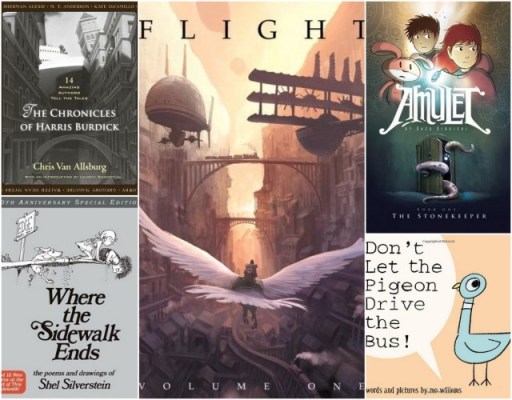 The Plasma Car is a necessity. End of story. There's also the Plasma Bike, which teaches the baybays how to balance so they'll be ready for real bikes one day.
Lalaloopsy? Yes. This seems dumb to include, but they're so fucking cute and if you have to buy a gift for a girl who likes dolls, you may as well get her one with black button eyes!
For Kids Whose Parents You're Not Very Fond Of
1. KEYBOARD. See also: XYLOPHONE, TAMBOURINE, RECORDER
2. SILLY PUTTY: This will always get stuck in something later, but it's cool because they're not your kids so it won't be your stuff.
3. WATERCOLORS / FINGER PAINTS: Ughhhhh watercolors and finger paints are SUCH a hassle to set up. Between the newspaper, the smocks, the cups of water that you hope they won't knock over, the sticky fingers, the towels, the PAPER and then it has to dryyyy waaaah. You see where this is going.

And now you deserve a drink. What did you always want that you never received? How do you feel about Lincoln Logs? What will you be giving your young humans this year? Does the license plate game ever get old? Favorite holiday tradition?
Pages: 1 2See entire article on one page