This week we learn that Caroline has been holding out. She has a collection of expensive rings. Not only that, she's never heard of this thing called the internet that helps you sell things. Sometimes you even get a decent price. It's a strange concept and a terrible idea compared to a bathroom sale or cash for gold. Is it Christmas yet? I'm hungry.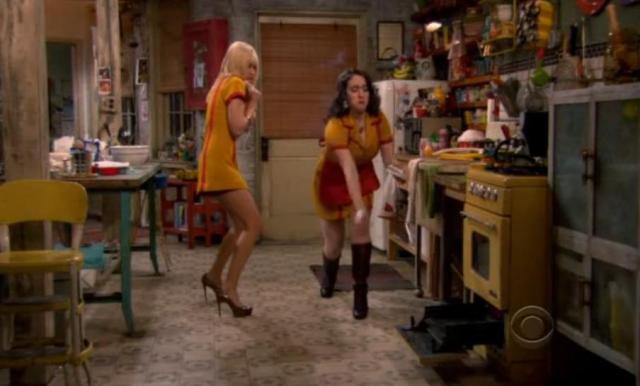 The "young people please relate to this show" joke
Oleg: Maybe I'll send you a twit pic of my meatloaf.

The dark joke
Max: The thing is, he used to hit her.
Caroline: Max! He did not.
Max: Caroline, it's not your fault.
Donna: That's awful. I understand why you wouldn't want this ring. I'm sure there's something I can do. It's not our fault…I mean…your fault.
The edgy joke
Caroline: Let me see. Which ring should I sell? So much history in my lap.
Max: I don't even want to tell you about the history in my lap.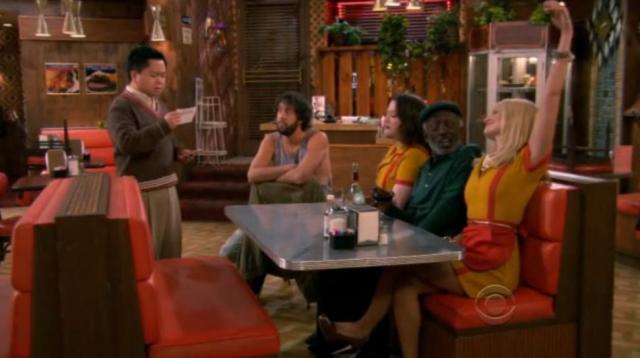 The non-PC joke
Oleg: I was working here when you were still a dumpling on your father's chopstick.

The "is that racist?" joke
Max: When I was a little girl I was trying to make a Hungry Man dinner and I lit the pilot light too soon and whoosh! No eyebrows. I had to draw them on in Magic Marker. Only Mexican girls would talk to me.

The vagina joke
Max: There's only one tool that can change my 'tude but I'm gonna need two double A batteries and a 20 minute break.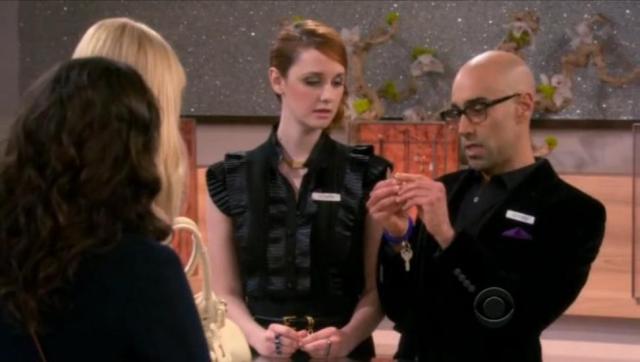 The joke that leads to a lot of questions
Max: Look Jeffrey. I know we just met but there's no way you're a top.
What does Max know about tops? Do straights know this terminology? Is Max a top? Was that joke also an insult? Did she just bottom diss? Is bottom dissing a thing?
I guess rape jokes have been replaced with domestic violence jokes. We all know how hilarious abuse is. There was a lot of talk about long hauls and commitment and being together forever. There was even a meaningful hug. Supes gay ep. Maybe if they were actually gay, they would be more resourceful. We're a resourceful people.