In 1970, when Kaytee Murphy's son, Kirk, was almost 5 years old, she saw Dr.Robert Green on a local talk show talking about Childhood Gender Identity Disorder. According to Dr.Green and the grown homosexual man he brought with him on the show, effeminate male children would almost certainly grow into homosexual men if they weren't treated by psychiatrists at the earliest age possible. She remembers: "I think there was a listing of ten things. If your little boy is doing, like, five out of these ten things, then contact me. And so that's how I got into this."
How did this happen? That's what Jim Burroway set out to uncover and his report on The Box Turtle Bulletin is one of the best things I've ever read on the internet. I suggest setting some time aside for it — I read it all in one sitting, and couldn't tear myself away — to prepare yourself for the CNN Special to air tonight. It's a three-part Anderson Cooper 360 investigation called "The Sissy Boy Experiment."
It was a different time when Kaytee signed Kirk up. It was a time when mothers were held almost entirely responsible for their sons' "mental illness" of "homosexuality" and made to feel really terrible and guilty if they didn't do all they could to fix what they'd created. So when she heard Dr. Green was conducting a study at nearby UCLA to demonstrate the effectiveness of "Cross-Gender Identity Disorder" and it was free to participate, she signed Kirk up despite the fact that his actual displays of "effeminate" behavior were actually unremarkable, according to his family's memory.
They'd go on to work with Green's' young assistant — George Rekers.
Yup, that George Rekers — the anti-gay activist who's career came to a rather abrubt halt last May when a Miami newspaper snapped photos of Rekers traveling with a "rentboy" ordered from the internet. Rekers then told the paper that he'd hired Lucien to accompany him on vaycay because Rekers had "had surgery" and "couldn't lift luggage." This was one of the most ridiculous excuses of all time, which contributed to the amount of attention this story got. Rekers insisted he was unaware that Lucien was a rentboy, though The Miami New Times debunked that with their explanation of how it would've been impossible to unknowingly find Lucien to begin with.
George Alan Rekers' dissertation, written for his Ph.D. in Psychology in 1972, documented his "success" in treating "cross-gender disturbance" in three young male subjects. A "groundbreaking" paper based on Rekers' dissertation by his mentor, Dr. Ivar Lovaas, was published two years later and it launched Rekers' career. Over the next 40 years Rekers would mention Kirk's case in at least twenty papers, books and chapters. He used different names for Kirk, including "Kraig" and "Kyle."
Though most of Rekers' colleagues later went on to redact their formerly held opinions on gay-conversion therapy, Rekers ventured boldly in the opposite direction, becoming one of the most prominent leaders of the ex-gay movement, founding the Family Research Council and working as an officer for NARTH, the National Association For Research & Therapy of Homosexuality. In 2009, Rekers declared in the Handbook of Therapy for Unwanted Homosexual Attraction:
Follow-up psychological evaluations three years after treatment indicates that Craig's gender behaviors became normalized. An independent clinical psychologist evaluated Craig and found that post-treatment he had a normal male identity. Using intrasubject replication designs, this published case was the first experimentally demonstrated reversal of a cross-gender identity with psychological treatment, and the journal article on this case was among the top 12 cited articles in clinical psychology in the 1970s.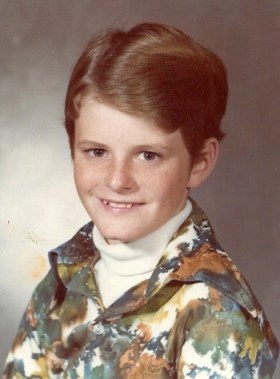 But Kirk had already taken his own life, six years earlier. If it was ever his to begin with.
"BTB Original Investigation: The True Story of George Rekers and 'Kraig'" has been compiled out of extensive interviews with Kirk's mother, sister and brother, as well as many other friends and relatives of Kirk's. Jim Burroway read all the literature Rekers and his colleagues published about Kirk and provides a thorough examination of various factors at work on a macro level at that time as well — like public perception of science and medicine, the faulty methodology employed by the therapists to "treat" Kirk and legalities surrounding the homosexual "problem." His family hadn't read the literature on Kirk until this investigation began, and they were shocked by how their brother/son was portrayed. There were just so many lies.
The result is an in-depth look at the frightening results of intervening on a child in his developmental years to "fix" him of behaviors that aren't actually "wrong."
It's impossible to quote just one paragraph or one line from this article, and maybe I don't want to, because I think you should just read the whole thing now. And although Burroway was unable to get Rekers to give him an interview, Rekers will appear on Anderson Cooper 360 tonight, and probably will make you want to scream and throw things.