Feature image via s3.media.squarespace.com
---
Got boatloads of lemons? Turn them into boatloads of respect.
Citrus is abundant if you live in California (or, you know, just happen to be living in parts of the world where globalism brings non-seasonal produce to your grocery store at every time of year). Fabulous to eat plain and whole, lemons are more commonly used to add brightness to food, cut salt and fat in a dish, and freshen a drink. But as winter marches on, and the weather outside becomes inhospitable for lemon trees, it's time to start thinking about putting things up, if you haven't already.
Preserved lemons are a wonderful way to keep citrus in your cupboard year round, and the rinds become soft and subtle in flavor when allowed to soak in their own brine for four weeks. The recipes that use them call for the rind exclusively, which allows you to create a self-preserving brine out of the juice and pulp of the lemon. Just add salt!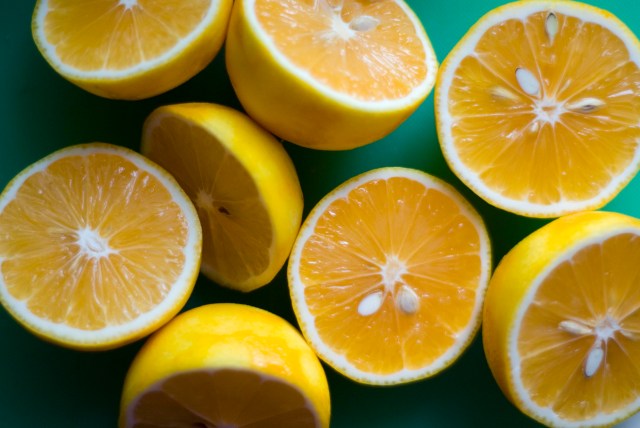 You will need:
One 32oz mason jar, or two 16oz, sterilized and ready for canning
10 organic lemons, preferably Meyer
Tons of sea salt
Fresh herbs (optional)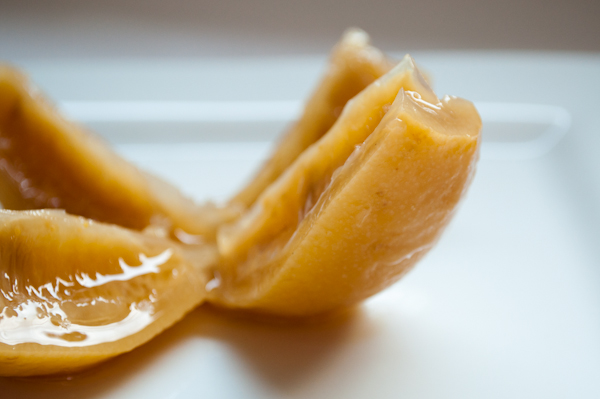 Directions:
Slice freshly washed lemons into quarters, making sure to cut off the little nubs on the ends. Pat a teaspoon of salt into each lemon quarter and smash into the bottom of the sterilized jar(s), so that the juice of the lemons is covering the rinds. Continue with each lemon quarter until the jar is full. If the juice doesn't completely cover the rinds, you may add distilled (or boiled and cooled) water until it is completely covered. Add two tablespoons of salt to the mixture, cover with lid, and shake. Let the lemons sit in the jars for one month before using. You may keep them opened in the fridge for up to thirty days, or unopened on the shelf for up to two years.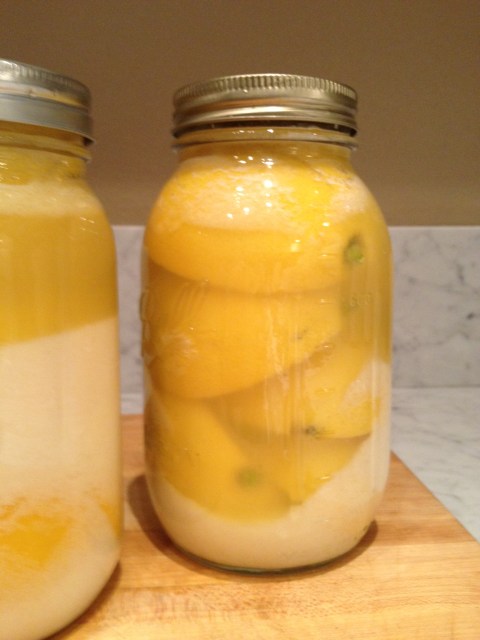 Curious about what to use your new lemons in? Answer: everything! Remember to use the peels, not the pulp, and to lightly rinse your lemons before use! Here are some great, tried and true recipes from The Huffington Post, but my favorite ever is Chicken With Olives and Preserved Lemons, made in a tagine. I'm also partial to preserved lemon cocktails, which can easily be made into mocktails, or adding a little preserved lemon to your hot tea, kombucha, or toddies! Remember, the lemon brine and preserve will be more salty than bitter/acidic, so anything that pairs well with salt could be a great addition to a cocktail or dish! Happy cooking!