What's cookin', Bombshells? If you haven't chewed your own foot off in anticipation of Bomb Girls: The Movie, then let me give you even more reasons to be terrifyingly excited. There's been a lot of posts all over BG social media lately, so I've decided to round them up into a single article so we can start to make sense of what might be happening on our screens at a soon-to-be-decided date.
Here's everything we know so far:
1. Gladys's narrative will be all about learning how be good spy. SPIES! Also new men to canoodle.
Gladys's lady parts still work like a black hole for unsuspecting boy toys. Latest in a long string of men who have been caught in the tractor beam that is Gladys' Enchanted Womanhood is Jakob, played by Jamie Elman. Jakob escaped the Holocaust in Poland, but not without having to leave his family behind. Now he is helping Gladys learn how to be good spy and being sucked into the magical vortex of doom that is her affection. Will Jakob survive Gladys' black hole? Given the history, odds ain't good. Place your bets now!
Since Gladys is now initiated into her new role as spy, via Bad Accent No Why and that lady who tried to cop a tampon in the bathroom that one time, she'll be fighting the good fight and foiling an evil plan that involves sonar equipment. What do we know about sonar equipment? Prior to reading a Wikipedia article five minutes ago, I knew it had something to do with whales, and was upset to find out that this movie will probably not be about Gladys riding Super Spy Whales in Lake Ontario.  Here is an artistic rendering of that plotline:
It's important to note that Gladys still has the hat collection of an angel, and if I don't see at least two new hats per scene, I will be very upset.
2. We don't know what Lorna's doing, but we know she is doing it in the dark.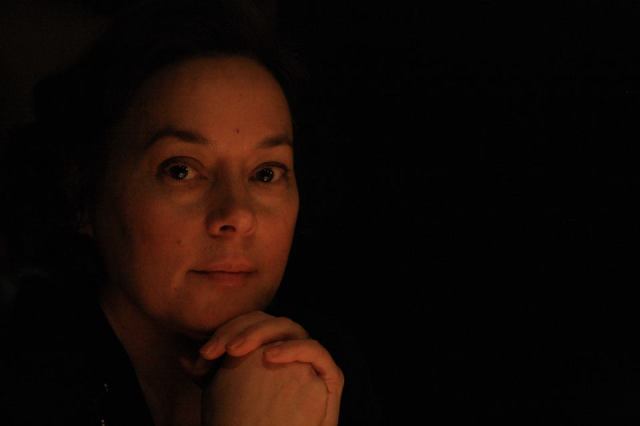 Things that could be going on in this picture:
The ghost of Baby Cannoli is speaking to Lorna via possessed candlelight.
Lorna has just set the patriarchy on fire, and is contemplatively observing its demise.
3. Based on one photo alone, I'm 99.9% sure that Kate's plotline will involve a burlesque routine at some point. Or just singing and taking off her gloves, which is totally fine by me, too.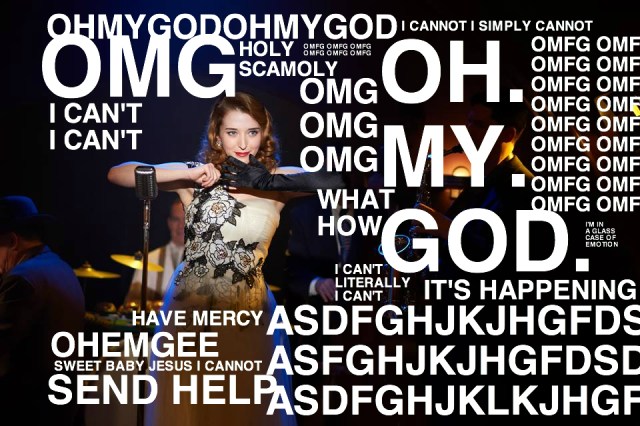 Yes, you read that right. Also, can we talk about her gorgeous outfit and the fact that Kate looking confident and super hot is the best thing ever? Nobody is ever gonna put baby girl in the corner again because baby girl saves herself!

For real, though. That card she's holding says "Dinner?" and I'm willing to bet it came with that rose. Who is her admirer? We are to assume Betty is in jail, right? DID BETTY SECRETLY GET OUT OF JAIL TO LEAVE HER THIS SECRET ADMIRER STUFF?
4. We don't know what Betty and Vera and Co. are up to, but we guarantee it's gonna be flippin' awesome.
No pictures or updates on potential plotlines for Betty and Vera, but maybe that's because they're saving the juiciest bits for last.
What do we think of these spoilers? What are you crying the most about right now? Is this fandom the "most likely to cry at everything" fandom? Yes or yes?