Welcome to the 2013 Holiday season, darling humans! You may or may not know this about me, but I love cardigans. I bought my first one in 2005 and have been steadily accumulating them ever since. At last count, I was up to around 50 cardigans total. So it's no wonder, really, that I'm here making this gift guide.
Maybe I'm biased, but I think cardigans are the perfect gift for anyone this holiday season. They are so versatile that they can be dressed up or down, and be worn across the gender presentation spectrum. There is a cardigan for every human ever, no matter what, which I think is really magical.
Wanting to know more about this mystical article of clothing, I did some research and found the following fascinating bit of history:
"The cardigan was named after James Brudenell, 7th Earl of Cardigan, a British Army Major General who led the Charge of the Light Brigade at the Battle of Balaclava during the Crimean War. It is modelled after the knitted wool waistcoat that British officers supposedly wore during the war. The legend of the event and the fame that Brudenell achieved after the war led to the rise of the garment's popularity. The term originally referred only to a knitted sleeveless vest, but expanded to other types of garment over time."
How cool is that? Cardigans are wearable bits of history!
So without further adieu, here is a list of 10 cardigans which any human in the world would probably love: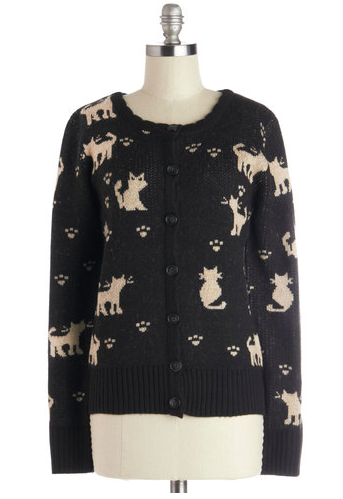 A cat cardigan. Need I say more?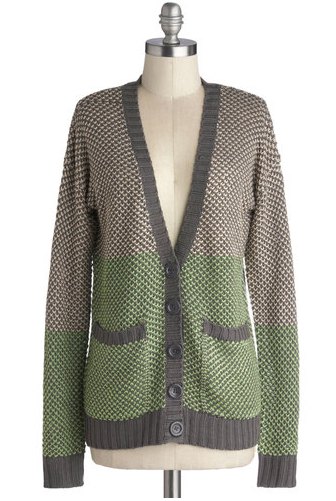 This one looks so cozy, and I love the gray/green color pairing.

If something has elbow patches, there is a 99% chance I will buy that thing. I also really like the chunky knit on this one and the punny name.

I think this one speaks for itself.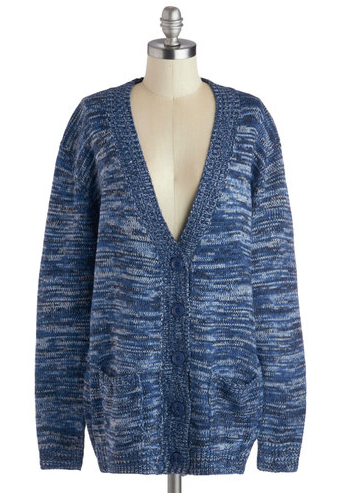 I have a grey cardigan just like this and it is my favorite one. It's cozy and really versatile, I highly recommend it.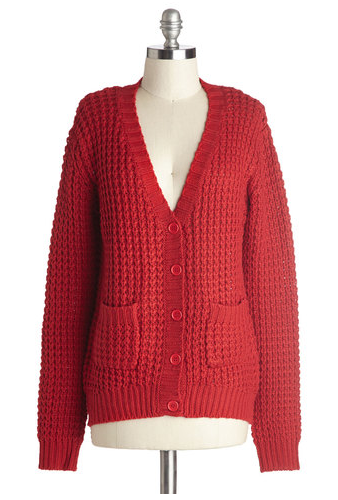 This is the only color cardigan I don't own, which is crazy because it's such a beautiful color that would match so many things! This one also looks really warm! Which is probably an important factor in buying a cardigan that I neglect, since I live in Florida.

Polka dots are always appropriate. Always. This is long enough to wear with a pair of leggings and boots, which is also appropriate, as well as adorable.

This is like a cardigan/jacket hybrid. And it's perfect. The toggle details, pattern and hood all just really sold me.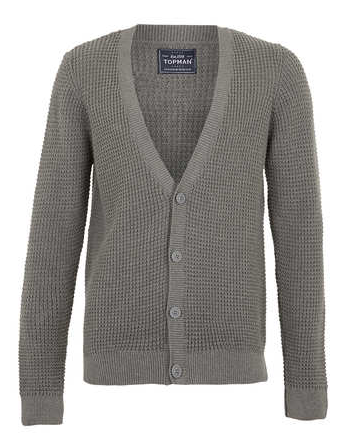 There is no human in the world who would not benefit from a grey cardigan. They are the most versatile of all cardigans. I love the texture of this one.

I don't know. I just thought you guys might be interested in this one.
Semi-related:
Cotton Cardigan Decorative Throw Pillow: I think I may have a problem.
---
Thank you for supporting Autostraddle dot com!