Two very important facts about me:
+ I fucking love Christmas.
+ I live in Los Angeles. (It's better than where you live. Sorry.)
I adore the weather on the Best Coast, especially when people call me from DC or New Jersey and talk to me about snow and I get to laugh and go, "oh my god I forgot! It snows there!" And I mean, it gets cold here, and I hate it, because I hate the cold, but it's also kind of hard to get into the spirit without snow and seeing my breath and having to wear sweaters on my hands to survive, y'know? Like, I hate snow, but right around Christmas it's all I want. I hate the cold, but sometimes I'm nostalgic for it.
And thus, my dilemma: How do I embrace all the things about the season that I love in a place where sometimes I don't even remember the leaves change color?
Obviously by conning one of you into buying me this sh*t.
---
These Candles
I'm a big fan of scented candles. I'm especially a big fan of scented candles that align with the spirit of the season and/or baked goods and beverages. If you can't drink a spiced cider because it's like 85 in the afternoon, might as well burn a candle and reflect fondly on a life in which you could. And if it's too hot for a fireplace, I tell you every year: Just get a fucking WoodWick y'all.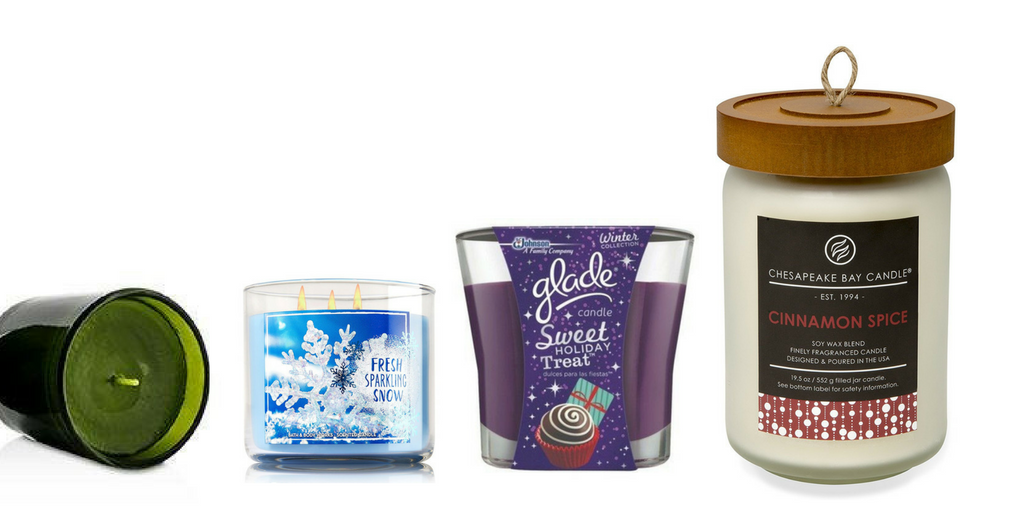 Fresh Snow Candle / Spiced Cider Candle / Fir Green Candle / Apple Pie Cinnamon Vanilla Candle / Holiday Candle / Cinnamon Spice Candle / Sweet Holiday Treat Candle
---
Seasonally Inappropriate Seasonal-Looking Clothing
You know that phrase, "fashion sweats?" I do, because it's how I describe half of the winter wardrobe I've assembled thus far. (The other half is "fashion boots.") I'm pretty sure "fashion," in these instances, delienates the opposite of "function." So if you needed, say, functional winter boots, you'd buy "winter boots." But instead, I went to Target and bought wedge heel boots with fleece on the cuff because that way I look like I understand weather and also like I'm not 5'3″. Do you see what I'm getting at here? I don't need a functional jacket or a functional snow boot or an actually warm wool sweater like 80% of the time, but damned if I won't accept their "fashion"-quality counterparts and pretend I do.
Heeled boots because there's no ice y'know / Work boots that aren't really work boots / A sweater that looks warmer than it is / A scarf that looks warmer than it is
---
Seasonal Sippy Cups
I was originally going to urge you to buy me a festive mug, but then I remembered that I'd rather be drinking an iced americano out of a sippy cup this winter.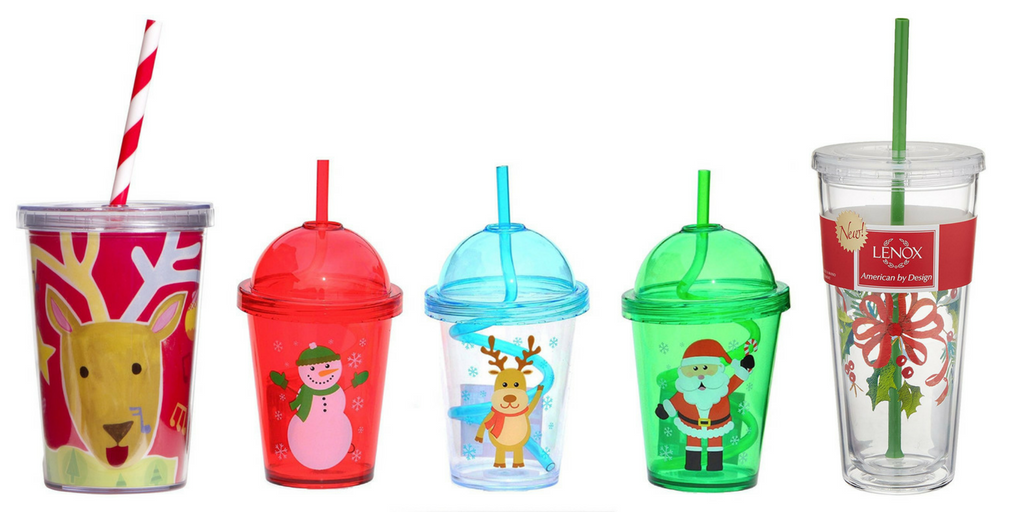 Lenox Tumblr / Starbucks Holiday Swirl Cup / Reindeer Cup with Straw / Dome Christmas Cups / Stemless Acrylic Wine Glasses / Nutcracker Straw Cup
---
F*ck Your Hot Toddy
Last year my roommate and I made iced chocolate peppermint margaritas a week out from Christmas and got accidentally very drunk by ourselves and watched Ernest Saves Christmas on the kitchen steps. It was honestly on par with the night my roommate and I drank Sophia Coppola's canned champagne that comes with bendy straws and watched that Bill Murray Christmas special on Netflix and then sang Mariah Carey on the kitchen steps.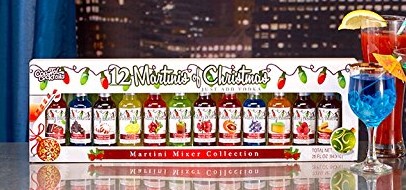 Buy someone you love this 12 Martinis of Christmas set. It'll pan out.