by Brittani and Gabrielle
I am under the impression that this book is a complete substitute for going to film school.
There are two things that are guaranteed safe bets for the photographer or videographer that you love: memory cards and batteries. Make sure you know what kind of camera they have and from there, the Internet will answer any question you have about what kind of card or battery their camera takes. Having extra batteries and cards ensures you can keep shooting without having to take a bunch of breaks to recharge and dump footage.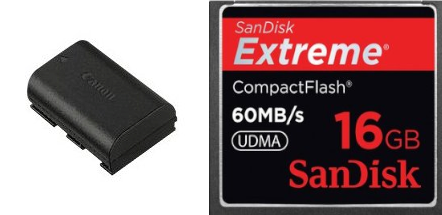 These bracelets will let everyone know what you're about as long as they realize what they are. Those people will think you're about your business and know how to accessorize.
I mean…this is just really cool. I'd put this in my room on my imaginary bedside table.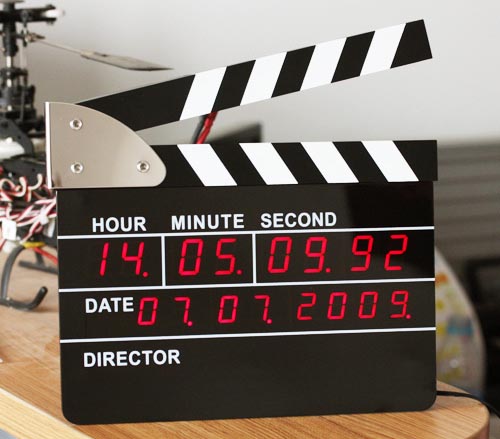 If you didn't know, lenses are v. v. expensive and delicate angels of technological greatness. Taking care of your lenses is as important as taking care of your camera body. This pen is great for removing dust, fingerprints, and other crap that could find its way to your sexy sexy lens. It fits easily in camera bags or pockets and the brush retracts into the body to stay clean.
Just because you don't have a fancy DSLR doesn't mean you can't bring your vision to life. The cameras on smartphones are only getting better and there's an entire sub-cult of filmmakers that are using exclusively smartphones for their films. Class your smartphone productions up even more by throwing a tripod under your camera. The legs on this guy bend to make adjusting easy. Gorillapod makes some really cool adjustable tripods for smaller cameras as well.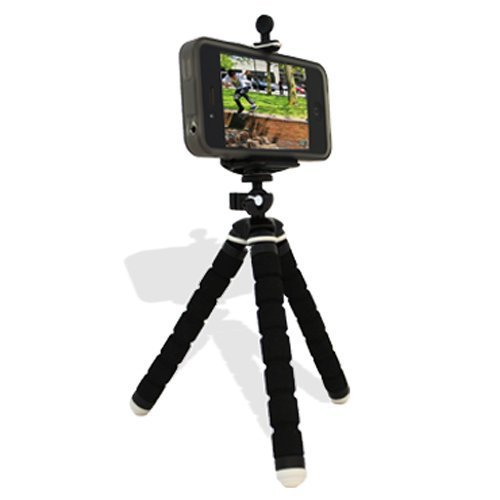 Maybe your filmmaker person wants to make crazy little music videos where things explode and unicorns pop out of t-shirts and float into the sky. Maybe they just don't have the right green magic. Help them get there this holiday.
The Canon EOS M 
Maybe this filmmaker is the love of your life and you've got some serious cash this holiday season, help them step up their shooting game. The new Canon EOS M is the latest in mirrorless -read: non-bulky- photo and digital shooting cameras. The quality of video this camera shoots makes a RED camera feel insecure. It's not the size of the apparatus, homos, it's what your toy is capable of that makes all the difference.

And finally, some films. The best way to get better at ones craft is to study how it's been done and then do it your way. As far as films go, I'm a horror movie chick and I think it's one of the best genres to analyze. In horror, you have drama, comedy, romance, special effects, violence and an endless amount of disbelief to suspend from your audience.
Love and Support
DIY indie filmmakers that aren't able to benefit from trust funds, generous families or magical lottery winnings need a strong supportive community. We need friends, family and interested parties to have our backs. Money is always awesome but making a movie requires more than that. If you love someone that has an interest in TV/film production, the best you can do is offer some help. Do you have ratty old van that still rumbles and rolls? Offer it to your friend's production or even better, offer to drive it for them. Can you cook for more than 20 people? Do crafty/catering for a day and make their hearts and stomachs weep with joy. If you're able to offer a spot to house equipment, a room shoot a scene, do make-up/hair/props or just be an extra set of hands, those are all awesome gifts you can present to the filmmaker you love.
The Get Your Hands Dirty Film Expendables Kit
If Home Depot is more your style than B&H, make your filmmaker person The Kit. This gift works really well if there are a group of friends involved because a decent kit will cost anywhere from $200 – $400.You will need:
1 – Jumbo plastic bin with a lid: that is the official term, yes
1 – Husky knife
2 – flashlights
4  – Clip lights
4 – Light bulbs
4 – Extension cords
4 – Surge protectors
4 – Slim mirrors
4 – rolls of blue painters tape
1 – pack of AA batteries
1 – box of heavy duty trash bags
1 – box of tissue paper
This might seem like a lot of junk. However, if you're working on a really low-budget film, these items will come in super handy every single day. Mirrors for make-up prep. Tape to put up shooting signs and so on. This is the unglamorous side to production. This is a gift that shows you give all the right fucks, in real life, right now.