2014 was a remarkable year for queer women on scripted television. Five years ago, broadcast and cable networks clocked in at 32 queer female characters, total. This year, they boasted over 100. When I started covering lesbian media back in 2008, we didn't have enough content to split between five writers for one weekly column; these days, we couldn't recap every show with a queer female character if we had a full-time army of writers. TV still has a long way to go, both in terms of the quantity and quality of writing for LGBTQ women and trans women in particular, but we have come a really long way in a really short amount of time.
One of the main things to cheer about this year was that there were more LGBTQ characters of color on television than ever before. I counted 34 on broadcast, cable and streaming TV services. That's more than the total number of lesbian/bi characters on TV in 2009, which is good news! It's not great news, but it's good news!
The reason it's not great is because of those 34 characters, ten of them won't be returning in 2015 due to being killed off their shows, written off their shows, or having their shows cancelled. There's some overlap here. Nenna (Crossbones), Tara (True Blood) and Rayna (Matador) were killed off, for example, but their shows were also cancelled. The other thing that makes it good-not-great news is that of the remaining women, only six can really be counted as main characters. And, of course, fictional queer women of color only make up about 30 percent of the total number of fictional queer women on TV, and it's still painfully uncommon to see a same-sex couple on TV where both women are of color.
Like I said, we've got a long way to go.
But, it's encouraging that the number of queer female characters on TV has increased 300 percent in five years. And it's encouraging that it is becoming commonplace to add queer female characters to new TV shows, and that these characters won't always be white. And it's super encouraging that streaming TV services are making broadcast network models of making television completely obsolete. Things are changing faster than I ever thought possible, visibility-wise. So, as we keep pushing forward for equality in mainstream media, let's celebrate the 34 queer characters of color who helped usher in one of the most promising years of LGBT TV in history.
---
Adriana Mendez, The Bridge

FX didn't renew The Bridge for a third season, but for 26 exciting episodes, Adriana gave Lois Lane a run for her money when it came to investigative reporting.
---
Arika, Dominion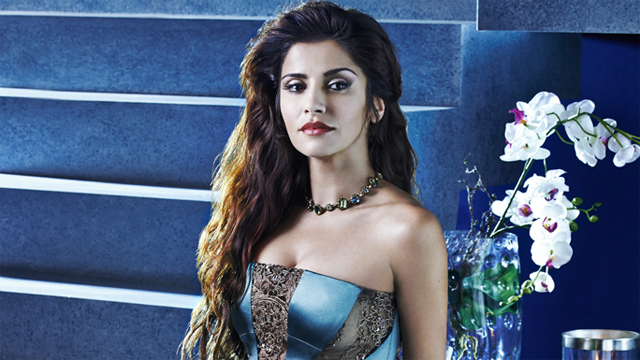 I don't want to spoil the dozen surprise plot twists and turns of Syfy's Dominion, but I will spoil this one: Arika isn't who she says she is, and that includes the part where she pretends to be into doing it with David Whale (played by Anthony Head Stewart, so: Old Man Giles, basically).
---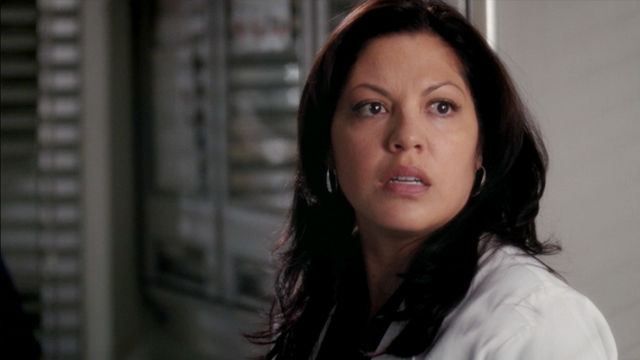 She may have called it quits with Arizona this season, but she's not calling it quits on being one of the most kickass surgeons at Seattle Grace.
---
Camilla and Jocelyn, East Los High

This couple surprised us in the very best way on season two of Hulu's original drama.
---
Carolyn Hill, Under the Dome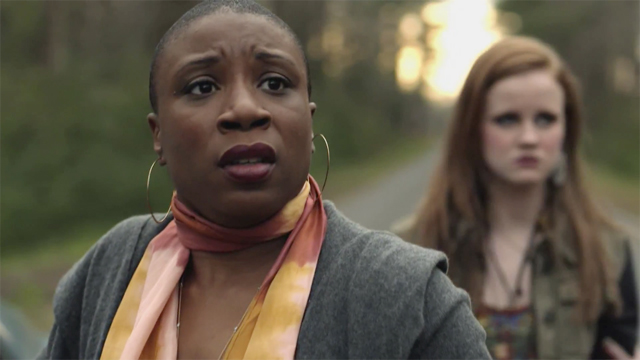 First, her wife died. Then, the Dome's magnetization caused her house to knock her out. Then, she was almost shot for discovering a stockpile of food and supplies. But Carolyn survived Stephen King's hellscape, and she'll be back for season three!
---
Diana Barrigan, White Collar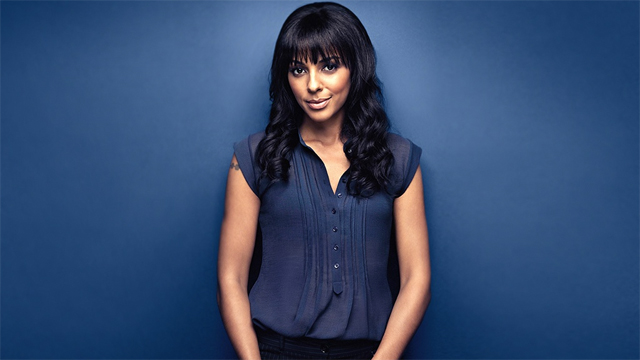 USA finally pulled the plug on White Collar this year after a six-episode mini-season, and while the show never gave Diana the screentime she deserved, they also didn't brutally axe-murder her to further the plot of the three main white guys on the show. Progress!
---

She will go down as one of the most progressive lesbian characters in the history of television. This year, she even scissored a resurrected ghost.
---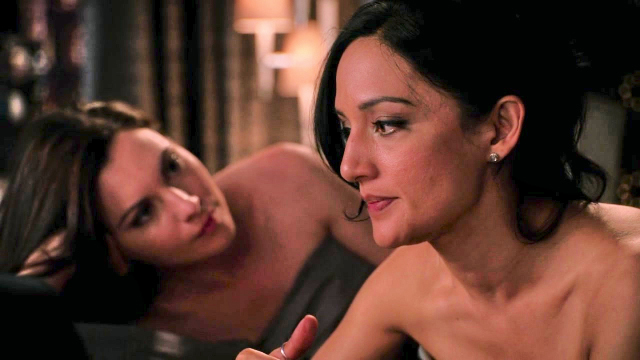 Kalinda's story was on the back burner for many of the early episodes of season six, but she's back in the thick of things now. She's even building a relationship with Lana that might actually be serious.
---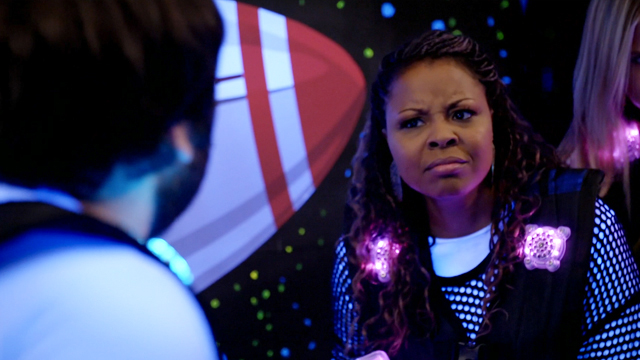 Tymberlee Hill's "soft butch lipstick flannel queen" is the best new original queer character of the 2014-2015 TV season, hands down.
---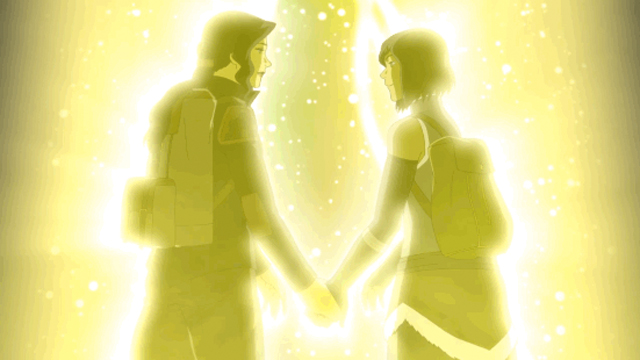 It's canon, y'all.
---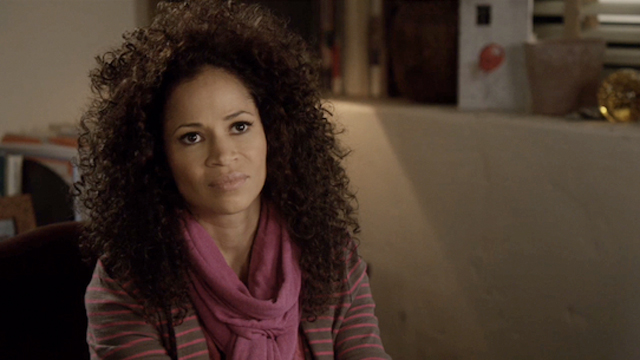 2014 was an emotionally devastating year for Lena, but at least she and Stef finally got rid of that sex-killing hospital bed Annie Potts bought them.
---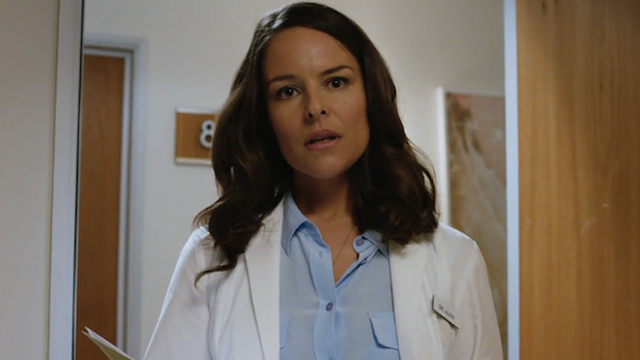 Accidentally artificially inseminated the wrong woman because she was in shock that her wife cheated on her? Check. Slept with her step-mom? Check. Tossed into an asylum? Check, check. Luisa lives in Miami, but it might as well be Rosewood.
---

She's the sister of an NBA legend in the making, but M-Chuck is the real superstar of her family. She keeps them together. She doesn't pull punches. And sometimes she makes out with ladies in church.
---
Max, Black Sails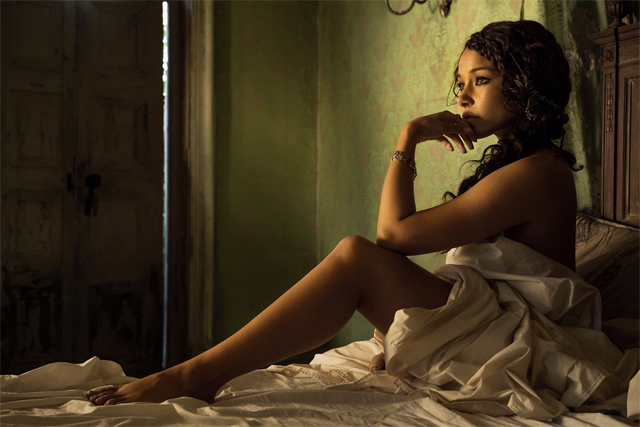 Max is a sex worker in a brothel in Nassau who finds true love with Eleanor Guthrie for a hot second before things get bad like they always do when pirates come to town.
---
Nyssa al Ghul, Arrow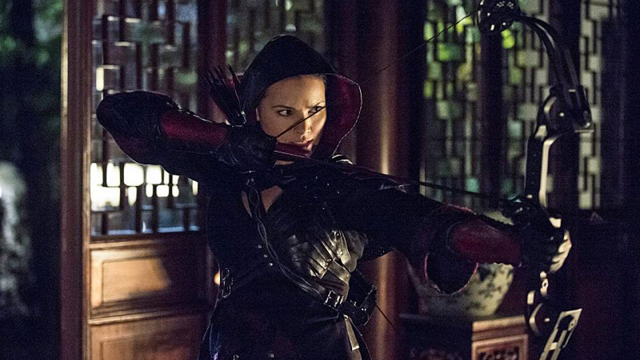 The only good thing about Sara Lance getting murdered is it opened the door for Nyssa Al Ghul to finally make her way back to Starling City to settle some scores. She'll be back in 2015, too, with Flashback Sara at her side!
---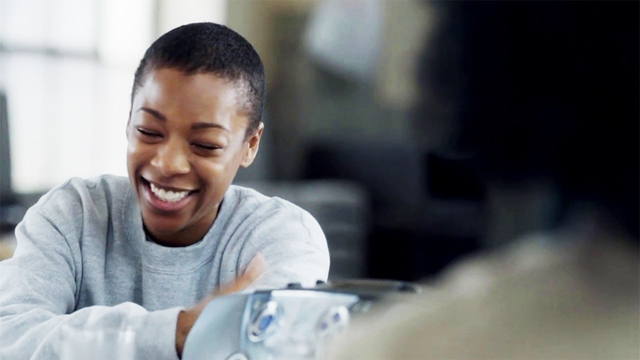 We cannot get enough of this character, which was easily one of the most beloved of the year.
---
Renee Montoya, Gotham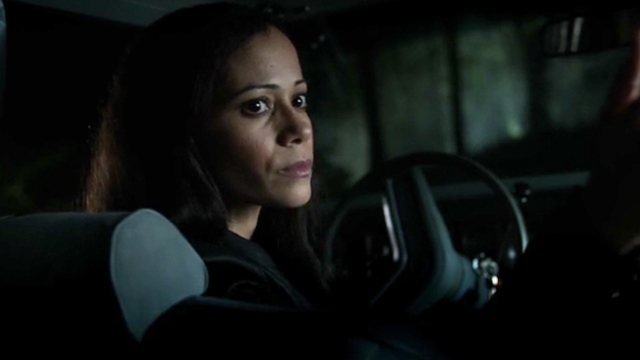 A kickass Latina lesbian of color who re-won the heart of the woman who is engaged to the whitest white hero in the history male whitedom. And she did it while taking down bad guys and wearing heels! If you thrive on the tears of fanboys, Gotham is your eternal sustenance.
---
Santana Lopez, Glee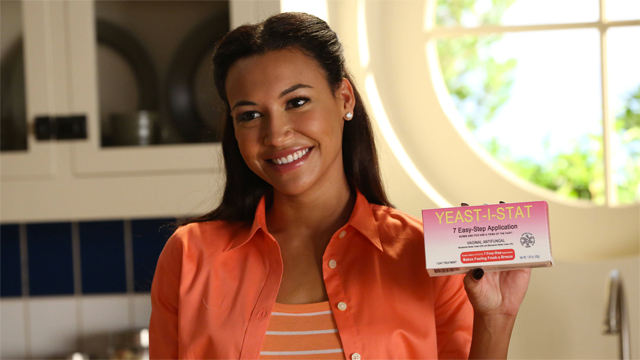 She won back Brittany. She won Rachel's Broadway role. And in the (merciful) final season of Glee, she is actually getting gay married. Who'd have thunk it back in season one when she was just a lesbian throwaway joke? Four for you, Santana Lopez. You go, Santana Lopez. (And none for Ryan Murphy bye.)
---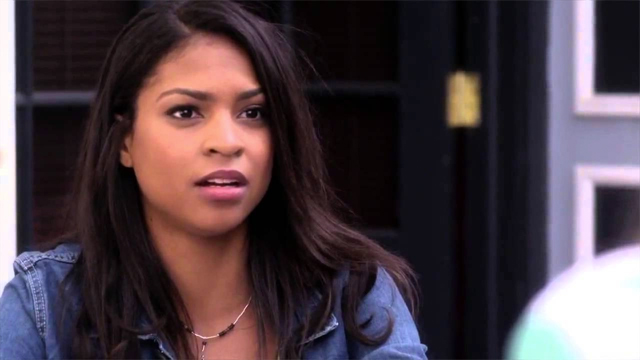 She turned out to be a maniac who died by falling three feet off a theater stage, but at least we still got to see her in flashbacks/the multi-camera funeral her family filmed from different angles and uploaded to YouTube.
---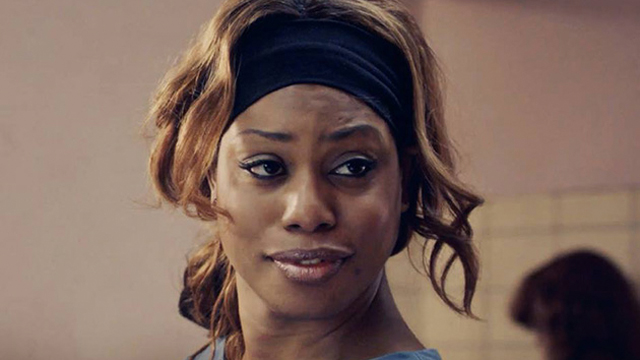 Laverne Cox didn't come close to having enough to do in season two of Orange Is the New Black. She was fierce as hell, but super underused. Season three is going to be her time to shine, we're sure of it.
---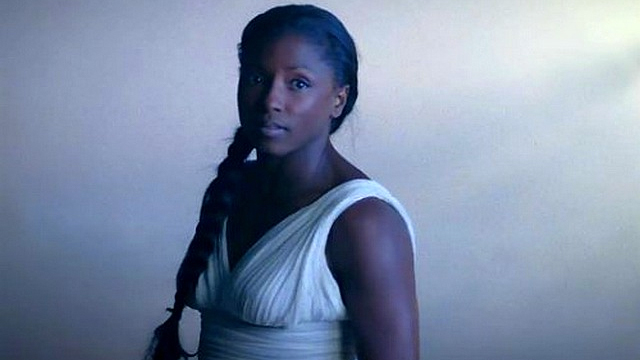 Another casualty of 2014 on another TV show that lasted three seasons past its expiration date. Ah, Tara. You really were too good for this world.
---
Unique Adams, Glee

There are rumors that Unique's class of New Directions won't be back for the final season of the show, but I've Stopped Beleivein' anything about Glee until I see it with my own bleeding eyes.
---
There's a lot to love about this 19-year-old DJ who succeeded in pulling Amy away from her crush on her straight best friend, Karma, like that she's awesome and a feminist and hot and also that she's Not Karma.
---

Thank the gods of Public Television that they brought this show (legally) across the pond for us. Kate and Caroline are one of the sweetest queer couples we've seen in ages.
---
Nenna, Crossbones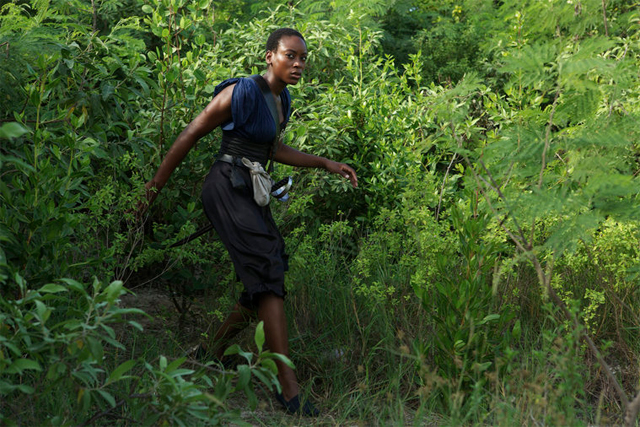 The show only lasted a minute, but it was a beautiful minute of Tracy Ifeachor playing a lesbian pirate.
---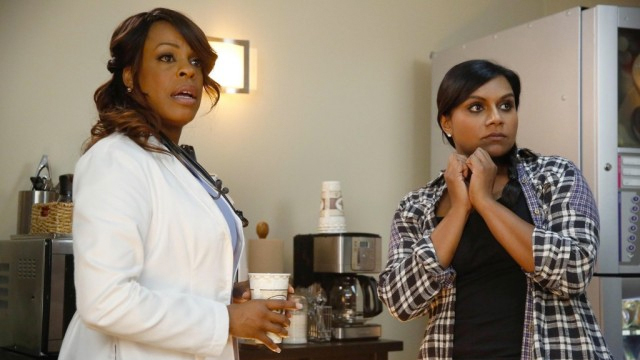 Jean made her entrance with a Sweeps Weeks-style lesbian kiss of a very straight Mindy, but we were willing to overlook it because there was so much to love about her character. Now all we need is more of her.
---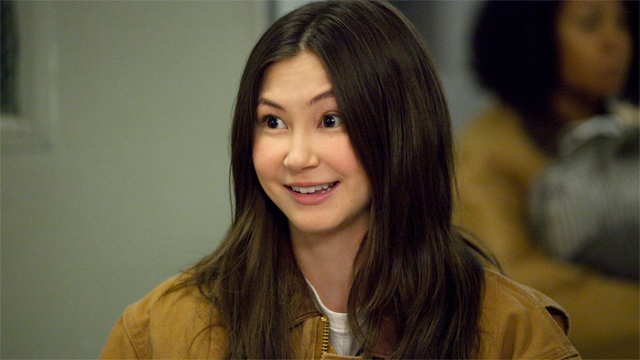 It turns out Piper 2.0 might actually be even nuttier than Original Piper, which always makes for good game on Orange Is the New Black.
---
Reyna, Matador

Reyna was one of way too many lesbian characters that were murdered on TV this year, but at least El Ray pulled the plug on the show in a moment of sweet comeuppance after the end of the first season.
---
Natalie, Switched at Birth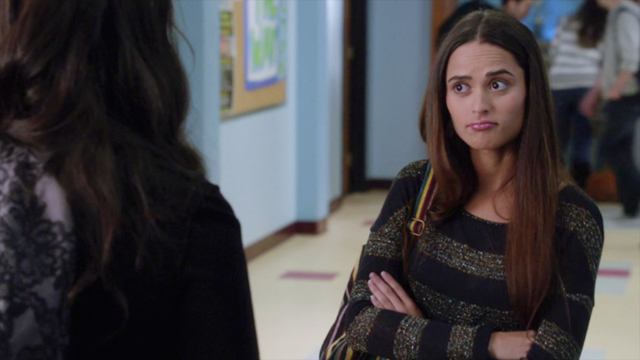 In addition to being a woman of color, Natalie is the only deaf lesbian on TV since Marlee Matlin's Jodie Learner on The L Word. She refuses to wear a dress to prom, refuses to give up her Prom King crown, and refuses to stop making out with her girlfriend in her school's hallways. She's pretty badass.
---
Lt. Alisha Granderson, The Last Ship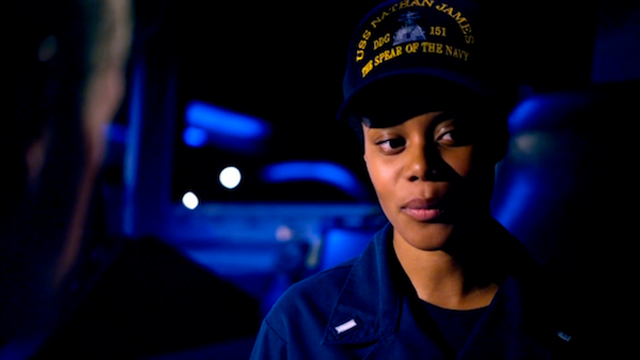 Much like Ming-Na Wen's character on Stargate Universe, Lt. Granderson leaves her girlfriend on earth to go do stuff in space. Specifically, she's looking for a cure for a virus that wiped out 80 percent of the world's population. So, like Interstallar without Matthew Mcconaughey mansplaining everything the whole time.
---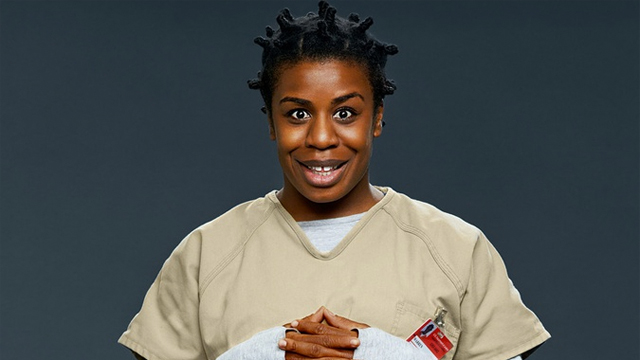 Uzo Aduba deserves every award nomination she's pulled down for her nuanced, powerful portrayal of Suzanne in Orange Is the New Black's second season. She was the highlight in every single way.
---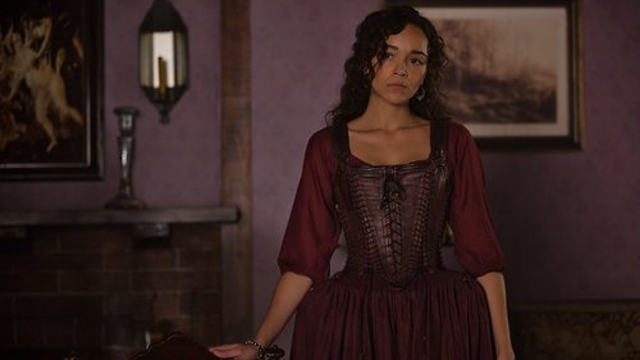 Is she canonically queer? Is she not? Let me just quote Rachel here: "I mean, what kind of a world do we want to live in, where we watch someone have gay witch sex and then try to second-guess it?" And there you have it!
---
Dani, Glee

She only showed up for one episode of Glee in 2014, but she did it in so much style.