feature image via shutterstock
For people who either rent or own a home or apartment, which I suspect is most of us, you should definitely look into renter's or homeowner's insurance! This will cover your home and/or possessions if something like a robbery occurs, and you might be surprised by how affordable it is. If you already have another form of insurance, like for a car, you can often add renter's insurance onto that for very little. This way you can have important items replaced if they're ever stolen or damaged!
Do you have a passion or project that you wish you spent more time on, but find it difficult to prioritize? Consider reaching out to a friend and finding an accountability buddy! This can take a lot of forms. Recently, a friend of mine (hi B!) and I started setting a work date once a week, where we each work on our separate projects for the same hour and then check in about how it went over g-chat. Aimee Bender famously wrote about a more complex contract system for writing every day. At its simplest, it could just be a friend texting you a reminder or encouragement at a pre-arranged time. I recommend it highly!
Here is a Chrome extension that will replace a selected text phrase or word that you designate! Useful for many things.
Business Insider think that these are good ways to win any argument. Are they correct? If you try these out, please share your findings with the class.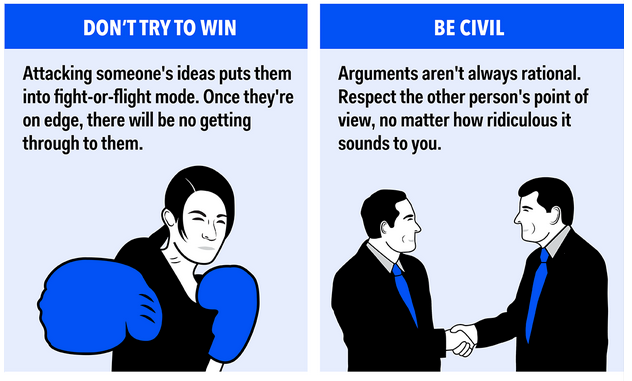 Lots of us are trying to start and maintain new habits; here's a printable worksheet for how to develop one. Remember, for best results, only try starting one habit at a time, and don't start the next one until the first one is fully second nature.
Here are some IKEA hacks for cats and their owners. This is definitely relevant for you or someone you love.
A fun fact is that no one is keeping score; there is no point value designated for anything you do! Generally speaking, in most respects. Certainly there are things which are owed to others, or are morally correct: if we hit something with our car, we should stop and take care of it; if we have a deadline at work, we should probably meet it. But for things which are occurring only within your private sphere, think about how often you make decisions based upon the vague feeling that they are being judged by some sort of other. Which to watch, a documentary or Bad Girls Club? Which to eat, the nachos or the farro salad? To go to the lecture on permaculture microfarming or to take a nap? Would your decisionmaking on any of these things change if you didn't feel like you had to justify it, or that you had to do the "correct" thing (which is different than the right thing)? Something to think about! (This thought exercise perhaps not applicable if you do believe for religious, spiritual or philosophical reasons that there is someone keeping score, in which case sorry.)
For those of us who would like some help keeping track of bills each month, here's a checklist for that!
Here's a 14-year-old girl teaching you how to change the oil in your car!
It's National Poetry Month! Here are some tips on how to memorize a poem.