Our weirdo friend, the amazingly popular intergalactic superheroine hairstylist dynamo powerhouse soundmachine popstar actress/singer Haviland Stillwell, will be releasing a full-length album, HOW I ROLE, on September 12! This is exciting because she's very bright and also our favorite singer and a worldwide sensation.
Also, she's more or less famous, every time she touches us, we feel a tingle of starlight.
Isn't that exciting, Haviland?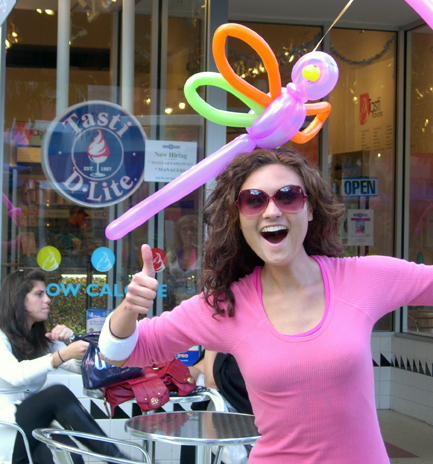 HOW I ROLE is described by Haviland's Professional Press Release as an "intergalactic Glam Pop frolic through seemingly different musical genres, using universal themes and the velvety chameleon voice of The Haviland (not to be confused with De Havilland) to remind us all of the reality of connectivity."
We have absolutely no idea what that means, but we do have this photo of Haviland in a cheerleading outfit (from the film VOTE 4 TONY):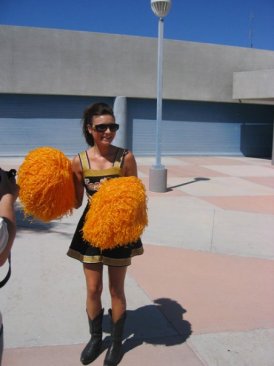 And here she is singing on top of a piano:
Why is Haviland Stillwell so enormously famous and important? Well, you may know her from the original cast Broadway revivals of Les Miserables or Fiddler on the Roof (with Rosie O'Donnell, Harvey Fierstein and Lea Michelle) …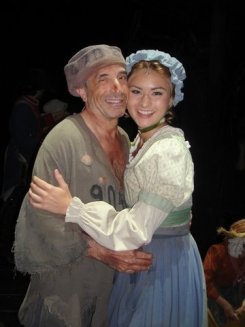 Or from her film and television work including The Client List (Lifetime, with Jennifer Love Hewitt)…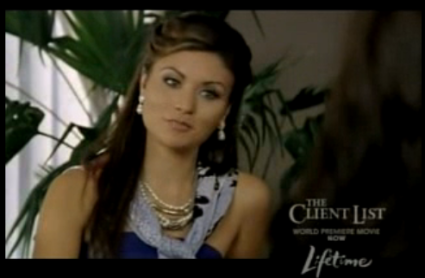 Eastwick…
Below the Beltway…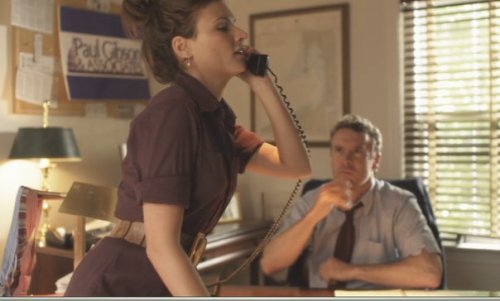 … Six Degrees and Now and Then!
Or maybe you know Haviland Stillwell from the YouTube SENSATION Haviland & Riese Vlogs, which are a must-see, especially when Haviland is singing. Here's one where Haviland sings (starting at 2:23):
+
Or maybe for her work putting together the original Declaration of Independence?
Now based in Los Angeles, Haviland regularly performs concerts there including shows at LA hotspots Eleven, Upright Cabaret, and Show at Barre!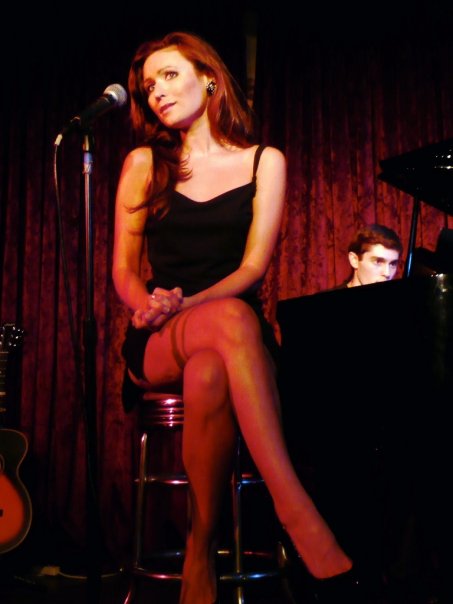 Haviland has performed with Rosie O'Donnell for r family cruises, hosted the broadwayworld.com show FLIRT and appeared on the hit webseries "Battery's Down."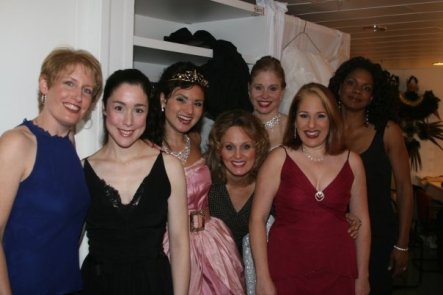 THERE WILL BE NO SHOWTUNES ON THIS ALBUM HOWEVER. (That's a lie, actually. There are two.) Unfortunately, as I personally am I HUGE fan of "Part of Your World." Anyhow, look, it's like super-cool and golden, like Gold Medals at the Olympics! Did you know that Autostraddle's very own Alex Vega designed this cover? You can't swing a dead cat around here without smacking the hell out of something amazing that Alex Vega designed.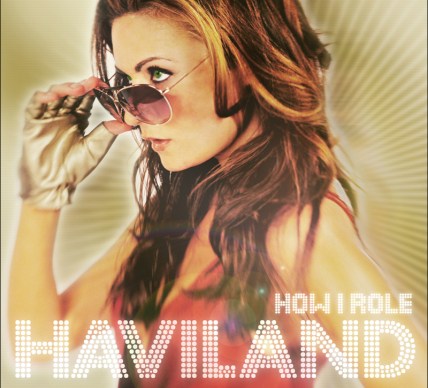 Are you intrigued?

The track list features a special guest performance, as well as original songs by the talented Kristy Hanson and Diane Warren. It also encompasses diverse covers of tracks by Heart, Lady GaGa, John Mellancamp, Bette Midler, Leonard Bernstein, Dolly Parton, Diana Ross, Gladys Knight and Marilyn Monroe.
Haviland will be celebrating the release of the album with a special performance at Joe's Pub in NYC on September 12, 2010. Autostraddle will be there, will you? Get your tickets before they sell out!
If you're unable to make the show, you'll be able to pick up a copy of HOW I ROLE online from September 12. For updates, visit Haviland's website or follow her on twitter. We'll be sure to have another hard-hitting interview with Haviland when her record outsells Paris Hilton's album which, let's be honest, was a totally underrated album.
Oh also, she's gay: