It's almost Autostraddle's own Babe-B-Q weekend! We'll be hanging out with each other August 15 and 16 to grill up a storm, and everyone's invited! We'll also be guiding you through the process of grilling up said storm and getting prepared for the big event all week. You can view all Babe-B-Q posts here.

---
Here are some grills you might like!
Stef: Hibachi
A couple of summers ago, my friends and I were having a little get-together in McCarren Park on the 4th of July. Halfway through our first round of veggie burgers, the cops came around to tell us that nobody was allowed to grill in the park. You can't take away our freedom on friggin' Independence Day!!! Lucky for us, one of my friends had a discreet little hibachi grill. While other cookouts scattered throughout the park were shut down, ours continued on the DL and the cops were none the wiser. Little hibachi saved the day!
In addition to being small and unassuming enough to help you grill on the sly, the hibachi is convenient, efficient and downright adorable. I bought mine for $13 at the grocery store and have enjoyed multiple small-scale cookout situations ever since. It might not be my forever grill, but it's my grill right now, and we are in love.
---
Aja: Charcoal
Growing up, I remember roughing it and having good old Weber kettle grills for barbecues, but my mom fell in love and remarried when I was a bratty tween and suddenly we were a gas grill family.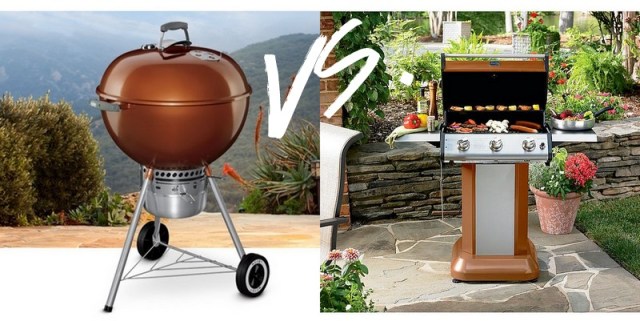 For as long as I can remember now, every time my stepdad goes to start the damn thing up something is inevitably wrong with it, at which point he will fuss with all the controls, curse under his breath, stalk back and forth between the garage and the patio, stubbornly shoo away help from my wife or kid brothers, throw his hands up and say "babe" a lot to my mom, who bequeathed me with her impatience and who inevitably gets drunk on my cocktails while waiting for him to get it together, especially if there's a rushed trip with min. two false starts to Home Depot thrown in there somewhere.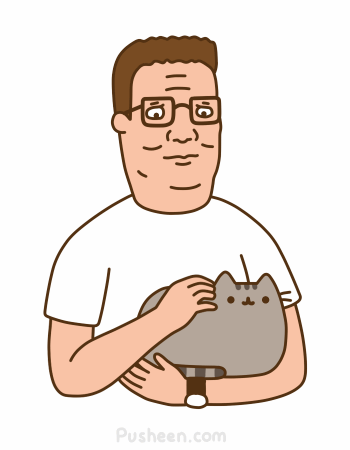 It's just part of what makes weekends at mom's house feel like home, the almost religious absurdity of it all, and then eventually we eat and all is well. But w
hen it was time to get one for my own family, I reverted to my charcoal roots and we bought
a cute little portable Aussie grill in candy apple red
 from our local indie hardware store. It dutifully persevered through several foggy SF summers until we moved to Boston, and then little Red got replaced with
a 480 sq. in. Blue Rhino grill
. Still charcoal, but with twice the grilling real estate.
That sucker lasted two summers before the worst winter on record reduced it to a pile of rust after my wife refused to take it down to the safe, warm basement in the fall — "It's made in the goddamn U-S-A! It's fine!" — so this summer I swatted her patriotic nonsense aside and picked up whatever Home Depot had in stock that was well-reviewed and eligible for free assembly.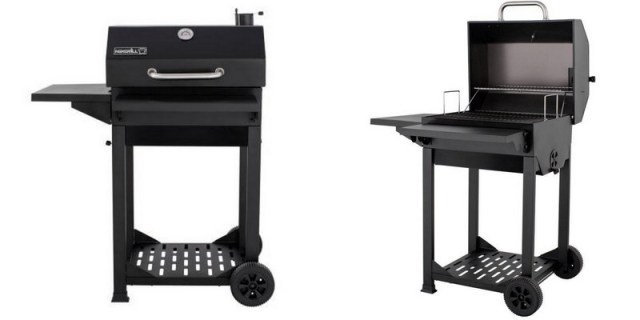 There's nothing pretty or elegant about it. It's just a bunch of hulking metal with crude angles in all-matte black growling, "WITNESS ME!" That's the beauty of charcoal grills. They're no-frills vessels for artfully coupling hellfire and raw meat. There are four basic elements:
Arrange the coals
Light the damn coals
Manually regulate the temperature
Make some food hot
Don't burn anything down
Do you have charcoal, two sticks or matches? Do you have a grill? Do you have food? Great, you can probably do this. You don't need a cordless Xerox machine that cooks to do all the work for you. Gas grills are fine, but how are they not glorified, expensive outdoor ovens? Where's the skill and nuance and outdoorsy ruggedness and fun in that? The only way to rough it harder than a charcoal grill is if you're literally cooking out of a bloody fire-pit like a Walking Dead character, or a Girl Scout.
Grill Accessories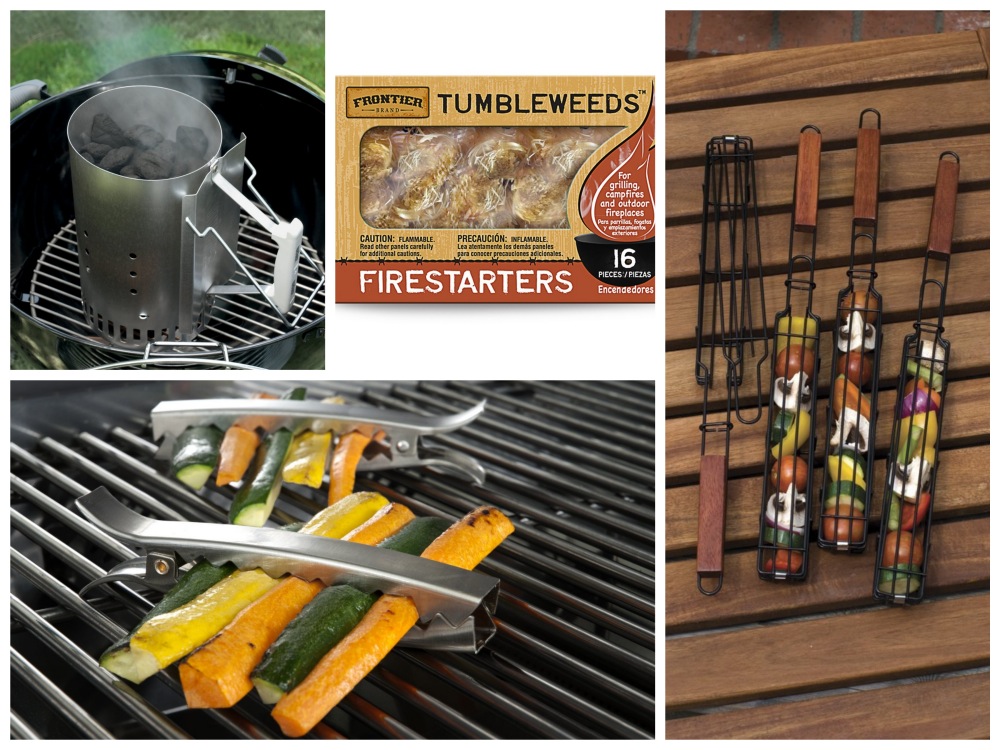 Want bells and whistles? TOO BAD. Just kidding, here are some inexpensive grilling clips that are excellent for veggies, nifty kabob baskets so you don't lose any of your preciously marinaded morsels, and a chimney starter that turns crappy charcoal into a column of perfectly smoky obedience. You can also give the process a boost with eco-friendly products like Frontier Tumbleweeds Firestarters.
Do you have any grill recommendations? Tell us all about your nifty grill accessories and all-time favorite grill in the comments!