The not-so-rumory rumors about the new Google phone came to light Tuesday when the company debuted the rogueish little Nexus One. I still think that "Nexus One" sounds like a space-station. But hey, it's a smartphone! Here's the scoop.


The Nexus One will be sold directly through Google. You'll still need a mobile carrier and in this case it's T-Mobile (with some very intriguing other options on the horizon, explored later). Google's little darling is currently the only phone on the market running the Android 2.1 Mobile Operating System.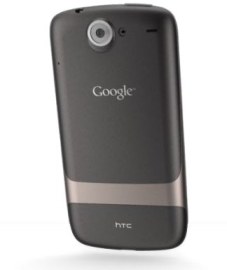 HTC manufactures the Nexus One and they've crafted a sleek and sexy design that isn't at all resonant of the iPhone, the standard-bearer of smartphone good looks.
THE NEXUS ONE LOWDOWN!:
The Nexus One will cost you $179 with a T-Mobile Contract and $529 without. Further pricing plans are available, o' course. Thanks Google!
The Nexus One will also be available across carriers, and kind of is now. You can pop your own sim card in the Nexus One and it won't self-destruct.  Soon you can get your Nexus One on over at Verizon and you can even pop your AT&T sim card in there, believe it or not. You just won't be able to use 3G. No unlocking hacks necessary.
The Nexus One runs Android 2.1 so if you've shacked up with a Droid or another Android phone before, the OS experience is very similar. The Droid runs 2.0.

Display:
3.7-inch (diagonal) widescreen, 800 x 480 pixels,
1ms typical response rate
Camera:
5 megapixels, Autofocus, 2X digital zoom, LED flash,
Video captured at 720×480 pixels at 20 frames per second
Storage:
512MB Flash, 512MB RAM, 4GB Micro SD Card (Expandable to 32 GB)

NEXUS ONE FUN FACTS:
+ The Nexus One has a kind of grippy back, unlike the iPhone which is slick, like a seal. Or an aquatic mammal of your choosing.
+ The Android 2.1 OS is currently only offered on the Nexus One.
+ The Nexus One basically just rendered the Droid obsolete. The Droid's heyday was so short, it's almost sad.
+ It's thinner than the iPhone 3GS. And sports a better camera.

Did we mention how you'll be able to choose your carrier? Um, yeah. That's a game-changer right there.
"Google says it's only the first Google phone of many, with one store to sell them all.The idea of the Google phone store is pure, giddy idealism: You'll buy the phone you want, then you'll shop for the cell plan you want, from the carrier you want. No more 'You want an iPhone? Then you get AT&T.'"

– The New York Times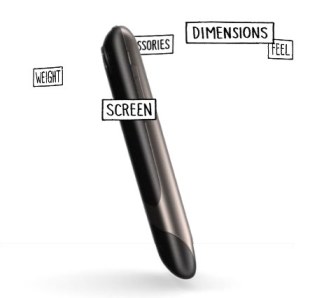 Google's Nexus One looks to shake up the whole mobile market by totally subverting our existing assumptions about providers and contracts. Because those assumptions are terrible.
We may complain about our carrier, our dropped calls, whatever but hey we're lazy. We stay complacent with the pretty awful structure of mobile-life as is and let AT&T, Verizon or whoever become our ball and chain.
If people hop over to a different carrier, it's usually just to score an iPhone. But if Google has it their way (which I hope they do), they'll be switching up this whole system as we know it.

Here we are again, as another phone looks take down Apple's iron smartphone grip. And it sounds like the Nexus One is the first worthy challenger that won't be an underdog.  If you don't get an iPhone, get a Nexus One. I just said that, verbatim, about the Droid not so long ago. The phones, they are a-changin'.