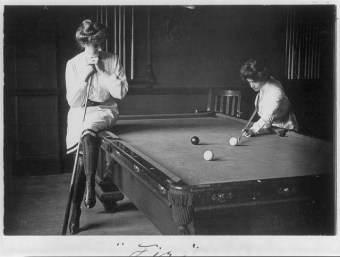 Probably you've always had a knee-jerk annoyance reaction when people bring up "facts" of "evolutionary psychology" like how there are fewer women in math and the sciences because our brains are wired to love puppies and rainbows and not mass spectrometry. But it's sometimes hard to argue with those people, because they are convinced at least that they have science on their side, and sometimes all you have to argue with is "I don't know, I have a degree in biochemistry and you dropped out halfway through a philosophy degree, so anecdotally speaking you're full of shit." These conversations are not often productive. BUT NOW someone has written a book that you can hold up like a magic shield of thorough research to protect yourself from those well-meaning aunts who give you books on "Men's Brains, Women's Brains" because "you're getting to an age where you need to be able to understand men." (No? Just me?) Cordelia Fine's Delusions of Gender has a crazy amount of real science and solid research to counteract the sloppy and poorly interpreted neurological findings that other people wave around on this topic, and I don't know about you but I feel better already.
Aside from the girls-are-bad-at-math-and-science trope, which I feel like I personally hear more about, Fine also brings up another angle – the idea that women are naturally more empathetic and able to understand people's feelings and emotional needs, while men are wired for watching Jimmy Kimmel exclusively and anything that has to do with anyone's soul is completely incomprehensible. To this, Fine says that:
There is a very common social perception that women are better at understanding other people's thoughts and feelings. When you look at one of the most realistic tests of mind reading, you find that men and women are just as good at getting what their interaction partners were thinking and feeling. It even surprised the researchers. They went on to discover that once you make gender salient when you test these abilities [like having subjects check a box with their sex before a test], you have this self-fulfilling effect. The idea that women are better at mind reading might be true in the sense that our environments often remind women they should be good at it and remind men they should be bad at it. But that doesn't mean that men are worse at this kind of ability.

For people as obsessed with feelings as we are, we frequently feel completely incapable of understanding them – any feelings, including our own. It's an unexpectedly huge relief to be told by someone who knows that this is okay, and that we don't have to be emotional superstars because we're women; it's normal to be confused because we're human. And since this idea is so restrictive and suffocating for men, who have to suppress all emotions because they've been taught that they're never supposed to have any, it feels liberating.
Who knew that we get to be actual people no matter what gender we are? Delusions, indeed.