Well, if there's anything I like more than getting punched in the face by a gorilla, it's a good old-fashioned Darren Criss power-hour injected with a generous dose of Public Service Announcements regarding The Dangers of Texting While Doing Anything Else Besides Sitting Alone In a Cold Dark Room.
Luckily, this week, Glee delivered all that and a bag of discontinued Tortilla Ranch Fritos from The Dollar Tree!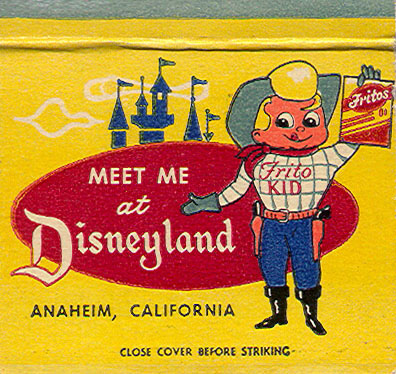 Does anybody else think Glee's been picking songs first, plots second? See — by maintaining an ever-growing oft-shifting stable of loosely-defined ambient second-tier characters, Glee's set itself up to be able to tell pretty much any story it wants to in order to make that week's Current Crappy Pop Song work. The fact that most Glee kids offer ambiguous information (at best) about their family structure (unless it was a defining element of Season One) means one can invent siblings, parents, grandparents or long-lost cousins out of the deep blue nothing and plop them on screen willy-nilly to juice up iTunes sales and participate in duets that couldn't happen between two main characters — which is why it's even worse when they do this and it fails. Much like "fetch," sometimes you just can't make "Somebody That I Used To Know" happen.
Anyhow, as much as I hate men, I'm alternately baffled and intrigued and adorkabled-out regarding the Blaine/Kurt union, and if we as a Nation truly required a Darren Criss Solo Episode, I would've la-la-la-loved to see the lovebirds in action doing something revelatory, maybe even something that makes sense (aka not Operation Rocksalt)! But nah. NAH! Let's find out what's going on with Blaine and THIS GUY instead:
Let's begin!

We open in the Semi-Hallowed Hallways of McKinley High, where Rachel's wondering if she and her human rucksack boyfriend would've unwisely tied the Knot howevermany days/weeks/storylines ago had Quinn not gotten T-Boned en route to the Injustice of the Peace.
Finn suggests marrying on the pitcher's mound at Wrigley Field after Nationals in Chicago, which seems a bit snug and about one-tenth as awesome as marrying on Oprah's back porch, but before we can hash out the ins/outs of a ceremony at the Field Museum, Rachel interrupts that she just can't stop thinking about Quinn.
Is this a blatant attempt to hypnotize Faberry Shippers into not noticing how bad this episode sucks? Or a genuine moment of character development for these two ladies that will actually be followed up on in future episodes/seasons? I'd like to think it's the latter, but am concerned it could be the former.
Regardless — Quinn shows up right then/there, wearing a white bustier and a wheelchair.
Artie, pleased as punch to have a buddy on his ozone level (I feel the same way about making other tall female friends), saddles her side, wheel-to-wheel, while Quinn announces that this is the absolute best day of her life ever! Quinn loves being temporarily diffabled! It's even better than being pregnant, but not quite as fun as being goth.
Let's sing about it — IRONICALLY! How about "I'm Still Standing," which is Still Standing In My Head?
Following the rousing number, Quinn takes center stage:
Quinn: "Here's a message for your board, Mr. Shue — don't text and drive, ever. It's the stupidest thing I've ever done in my life… besides sleeping with Puck."
Quinn then says she's got some air to clear regarding ambiguous rumors which, if her next line conforms to any kind of logical procession of language, all concern her vagina. "My plumbing still works, which is awesome," she strangely ensures the class, then explains her spine something something and she'll be able to walk again like super-super-soon for real.

This week's Adults' Storylines Do The Darndest Things runaround involves Sue's fetus. Figgins has promoted Roz to co-coach of the Cheerios, citing Sue's inability to properly coach while With Child, or something, and Sue makes Figgins pretty-promise that he'll return Sue's solo-coaching-spot to Sue if Sue makes the Glee Club win nationals and the $10,000 prize that goes along with it. You know, school financing is JUST FASCINATING!!! Year after year after episode after episode, I'm on the edge of my seat, taffy firmly in-mouth, breath baited with anticipation to hear more about budget cuts!!
There's also some razamatazz involving the gender of Sue's baby and the fact that it will be diffabled in some way, like her sister and Becky, or something, which I'm certain has been contrived specifically to make it impossible for me to make fun of Sue's fetus without being an asshole.
(Sidenote: I talk about money problems all day but I watch television to escape all that and ideally to bask in the glow of lesbians making out and charismatic teenagers singing/dancing. Glee's persistent reliance on financially-focussed storylines increases the already-ominous dark cloud of financial doom that hangs over one's head in April and I really wish they'd stop! It's a good topic for a few episodes, but a lame running gag.)


Thus we smear over to Booty Camp, which's been on hiatus since the last time it was used to advance subplot.
Kurt was mercifully released from whatever Vegas stripshow required him to dress like Mango Goes To T-Ball Camp and, like the other helpless children, isn't pleasing Sue with his disinterest in becoming bootylicious.
Sue calls Finn "granny panties," which's epically accurate.
Sue: "Hey Mercedes, who ya texting?"
Mercedes: "I'm not texting anyone… I'm.. donating to the Obama campaign?"
[Sue hurls the phone into the auditorium, shattering $400 of pure phone goodness into a million little pieces]
Mercedes: "AH! My drawing!"
Ha!

Back in the Semi-Hallowed Hallways of McKinley High, Kurt's verklempt re: the magical invention and subsequent arrival of Blaine's Beautiful Idiot Brother, who Blaine's never spoken about to Kurt, ever, 'cause Glee couples never talk about anything, ever, besides Finn + Rachel who talk about everything, constantly. Communication and emotional support don't lend themselves to gratuitous solo power ballads, so.
Turns out Blaine's Beautiful Idiot Brother, Cooper, stars in a popular credit report commercial which, unlike actual credit report commercials, has seduced the groins and nipples of the entire heartland.
Kurt: "Blaine, your brother's the best-looking man in North America."
Blaine's Beautiful Idiot Brother turns everybody into a helpless softened-butter-pillar of sexual desire, even Sue Sylvester. And thus, Blaine's Beautiful Idiot Brother drive-by seduces passersby while explaining the reason for his visit to Blaine — he's prepping for Round Two of the Free Credit Rating Campaign which'll be extra-dark. What better place to connect with people who need free credit ratings than in The Heartland?
As Casanova Cooper fades into the ether, Blaine dejectedly states, "Yeah, that's why I never really talk about my brother," while Kurt gazes ahead as a pornographic movie starring Blaine's Beautiful Idiot Brother and Ricky Martin rolls through his brain. Poor sad Blaine.


Brittany & Santana, fingers erotically locked, stroll through the library for a loud meeting about Senior Skip Day.
My money's on Cedar Pont, America's Roller Coast, which's located a mere two hours from Lima, Ohio! Or, perhaps Kings Island, also a mere two hours from Lima, Ohio?
Kurt proposes a Gershwin/Soundehim Scavenger Hunt ("sounds like torture"-Santana), Mike Chang desires a Footloose marathon, Mercedes suggests a non-alcoholic pub crawl and dearest Brit-Brit…
Brittany: "It's springtime. I would like to see something give birth."
Meanwhile, Rachel's suffering intense emotional turmoil, preventing her from discussing baby otters or Into the Woods-themed scavenger hunts:
Rachel: "Quinn I'm so sorry. It was my wedding you were going to and me that you were texting and now we're all sitting here talking about the day that's supposed to be the most amazing and unforgettable days of our high school lives and we're — we're completely ignoring the fact that she's sitting in that chair! It's not right and it shouldn't be like this."
1. Hyperbole police called, Berry, and you've gotta pick one! Which is the most amazing and unforgettable day of our high school life?
A. Prom
B. Your Wedding
C. The Senior Musical
D. Regionals.
2. You're all sitting in chairs, you fucking weirdo!
Anyhow, Quinn's the epitome of epic togetherness and Godly compassion, reassuring Rachel that —
Quinn: "Maybe not, but this is the way it is, my accident, which is not your fault by the way, does not define me or ruin our senior year. I meant what I said in the choir room, I'm not gonna dwell on this and neither should any of you."
"C'mere," says Quinn in her "big sister knows best" voice, embracing Rachel for several gif-ready moments of tender semi-erotic tenderness.
So, Six Flags it is!
The kids bail and Puck tells Finn he's gonna move to LA after graduation and start a pool-cleaning business, 'cause there are 800,000 pools in California and Steve Jobs wasn't taken seriously in high school but then he became rich and is now dead, just like Abraham Lincoln, and Finn should start thinking about himself for once instead of blindly following Rachel to New York where she'll almost certainly fall in love with a Julliard violinist and kick his lumbering potato-body out of bed forever and ever. Or whatever.
Raise your hand if you don't give a shit. Okay now put your hand down and scroll to the next scene of this recap.

Back to Glee Club, where Sue scrawls LAZY IDIOTS on the whiteboard — surely the finest scrawling that has ever been scrawled — and introduces Casanova Cooper to hypnotize everybody and announce his Acting Master Class.
Glee Club cajoles Blaine and Blaine's Beautiful Idiot Brother into a musical number —
Blaine: "Oh no no no no no. Please don't make me do that."
Kurt: "Oh no, Blaine, you have to. You're both so handsome and good."
— and thus we break into a Duran-Duran mashup which showcases their teeth, belting ability, and overall lust for life, and the children clap and sing like bunnies having orgasms on a hill in Sweden.

Pages: 1 2See entire article on one page