Recipe adapted from Brooklyn Botanic Garden and Deliciously Yours.
Greetings, starbeams! I hope you've gotten a good night's rest and that every stranger you encounter on the street thinks kindly of you today. The world continues to be a dumpster fire, but I'm making the absolute most of it and would love to share some joy with you.
Check this out:
It's called a "Persian Love Cake" and is a great way of using up any sourdough starter discard you may have. The flavor is sweet (due to the massive amounts of honey syrup), but also interesting and complex (due to the sourdough, cardamom and lemon). It's delicious, and the cake itself is pretty gosh darn beautiful, too, if I do say so myself.
Ingredients
Syrup
135g strongly brewed rose tea
340g mild honey
40g fresh lemon juice (from about 1 lemon)
Cake
170g whole wheat flour
1 tsp baking powder
1/2 tsp baking soda
2 tsp ground cardamom
1/2 tsp sea salt
115 g unsalted butter, softened
100g granulated sugar
3 large eggs
200g Greek yogurt
20g heavy whipping cream
20g mild honey
1 tsp vanilla extract
150g sourdough starter, 100% hydration (meaning you've been feeding it half water/half flour)
If you don't already have sourdough starter, here are some instructions on how to grow your own. Alternatively, Laura Wooley's sourdough series on Mamoot DIY gives a very detailed account of each step.
Drizzle Icing
170g icing sugar
1 egg white at room temperature
1 tsp fresh lemon juice
Garnish
50 g pistachios, toasted and chopped
Dried rose buds (sold as rose tea)
Fresh figs or other fruit

Instructions
In a small bowl, whisk together the flour, baking powder and soda, cardamom, and salt.
In a separate large bowl, beat the butter and sugar together with a handheld mixer until pale and fluffy, about 4 to 5 minutes. Add the eggs, yogurt, honey, and vanilla and mix until combined. Add the sourdough starter and beat until the batter is smooth.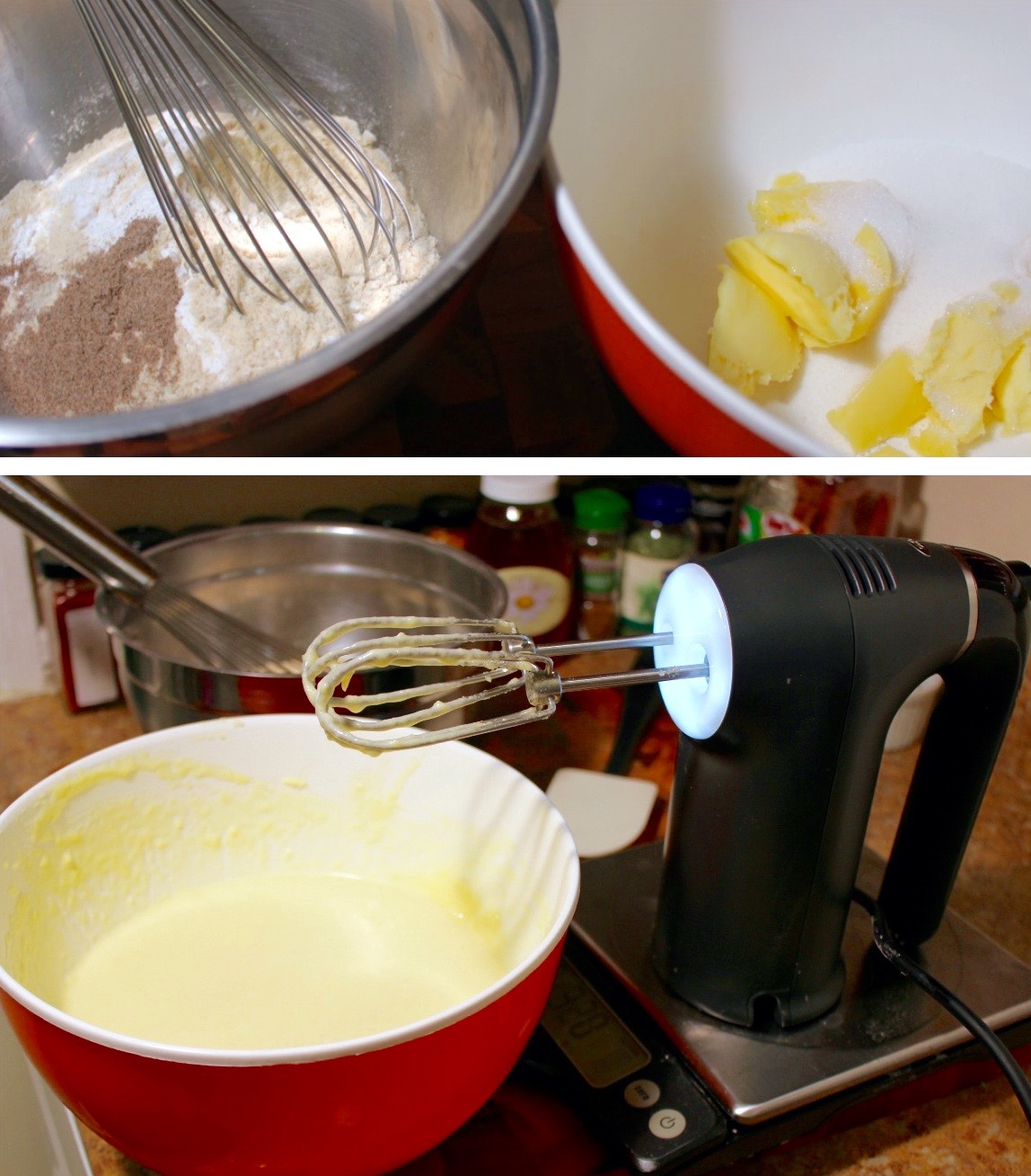 Fold the dry ingredients into the wet ones about a third at a time, being careful not to over mix. (Small lumps are okay.)
Spread the batter into a greased 9-inch cake pan and bake for 20 to 22 minutes, until it begins to pull away from the pan. Remove from oven and let cool.
As your cake is cooling, brew your rose tea. I use dried, loose rose buds in a french press so that the flowers have room to expand. Honestly, though, it's not going to matter much for this application because you're mixing it with other stuff. So feel free to make tea however you usually do it.
When your tea is ready, measure out your honey into a saucepan over low heat and pour the tea in. Whisk until fully dissolved, then remove from heat and whisk in the lemon juice. Set aside to cool.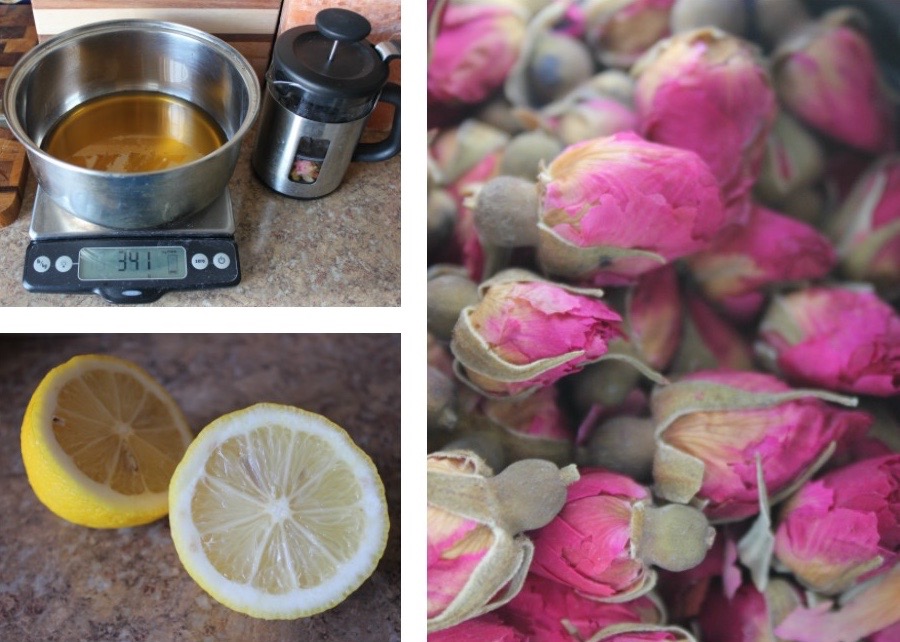 Go back to your cake and use a fork or toothpick to poke lots of tiny holes in the top of the cake. Pour the cooled syrup over the cake in 3 or 4 applications, allowing each to soak in before the next.
When you're done applying the syrup, make the drizzle icing. Use hand mixer to beat together the icing sugar, egg white and lemon juice until you see soft peaks, about 5 to 7 minutes on medium/high.
Using a spatula, slather icing in a thick layer across the top of your cake. You want to be quick enough that the icing doesn't set mid-way through, and quite generous in your application. Get the icing right up to the edge of your cake so that it starts dripping.
Once the top is covered, assess your cake. If enough icing has drizzled down the sides of the cake on its own, great! If not, use a teaspoon and drizzle manually. Obviously, more frosting = more drizzle, so adjust as needed.
Just before serving, decorate with pistachios, roses and (optional) fresh figs.