Welcome to my first Get Baked post ever! I've successfully dodged this bullet for awhile now but the time has come for me to share food things with ya'll. Seriously though, I was nervous about exploring this type of post and that might seem silly cuz everyone eats right? But most of these Get Baked posts focus on fancy things like soba noodles and stuff I've never eaten like swiss chard which totally sounds like a burnt piece of cheese to me but is apparently something green and leafy. I guess you could say I was feeling intimidated by the high fashion ingredients of organic healthy food eaten by so many of our awesome AS writers. And I assumed that's what all of you might want in these posts but then well, I realized two things:
1) All of these feelings were a little over dramatic.
2) If I like fried yummy crunchy things from time to time, then so must some of you!
Enter Empanada Extravaganza!  Who better to make empanadas with than my badass WingFemme? (Don't know what a WingFemme is? Then you need to get to A-Camp part II.) I bring you Mari TheBody (government name: Marisol Smalls) who is a fetish model, the first and only female to compete in the New York City Mr. & Mrs. Leather Competition and the first WOC to grace the cover of Prometheus, the fet-life magazine. (Note: shes's also the only person ever to be on their cover twice!) Also, real talk, she's my homegirl and I love her and she is one of the best cooks this side of the South Bronx.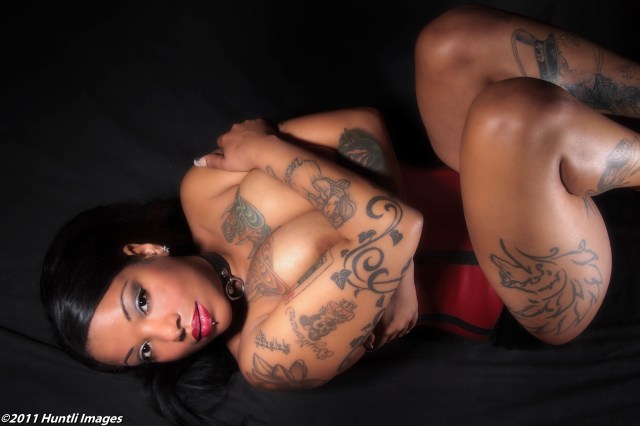 Back to food, right? Ok so, this recipe for empanadas is hers, and I share it with you today out of love for you and fried yummy things.
Note: These empanadas are in no way reflective of any sort of traditional, regional or cultural type of food. They're not supposed to be a way to make your grandma's ancient empanadas or showcase how all empanadas are made everywhere in the world. Some of you may even believe that we have no right to call these things empanadas and that's cool. This is just how we do, ya dig?
Empanadas de Pico de Gallo y Empanadas con Carne y Queso
(a la Mari TheBody)
Start with the Pico de Gallo.
Ingredients:
1 pack of cherry/grape tomatoes
1/2 red onion
1 bunch of cilantro
1/4 teaspoon of garlic
1/2 teaspoon salt & pepper.
1 tablespoon of vinegar
1 teaspoon of olive oil
Instructions: Dice the onion and cherry tomatoes into small pieces. Chop cilantro finely enough to fill 2 tablespoons. After chopping all veggies, place them in a mixing bowl. Add salt, pepper, garlic, vinegar, and olive oil. Mix well and put in refrigerator to chill until ready to use/serve.
Now get to work on those empanadas!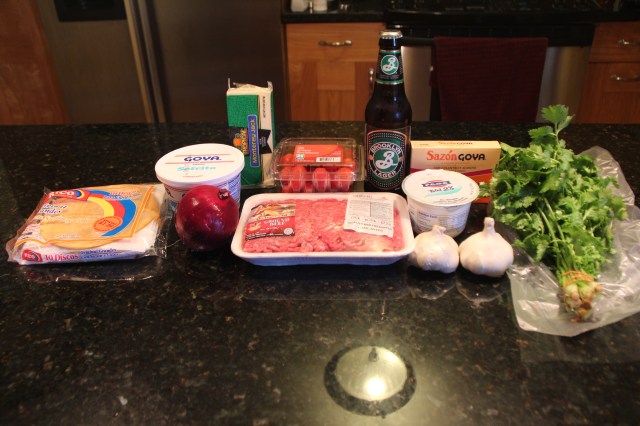 Ingredients:
Large discos by Goya (Find them in the frozen section of your supermarket or be fancy and make your own! Somehow…)
2 packets of Sazon
Adobo
Garlic
onion
Ground meat (optional – as in pick any meat you prefer or just stick to the picopanadas)
Sofrito (fresh or frozen — if you don't know what Sofrito is click here.)
Cheese (optional)
Extras:
Greek Yogurt
Guacamole
Instructions:
In a large skillet, heat a teaspoon of olive oil then add minced garlic, sliced onions, and sofrito sautéed until brown. Add ground beef and season to taste with adobo, Sazon, and garlic powder add a small amount of your favorite beer (drink the rest).
Cook, then drain meat and place in a separate bowl.
Lay out discos and with a tablespoon fill each disco with meat and cheese. Also, remember your pico! Fill other discos with pico de gallo and cheese or just the pico. Fold disco and seal it with a fork pressing firmly around the edges. After all discos are filled, heat a skillet on medium fire with cooking oil (vegetable, canola, peanut oil, your choice). When oil is hot, place filled empanadas in pan frying for 5 minutes on each side. When they're crispy on both sides, place them on atop a paper towel or other cloth type thing to absorb excess oil. Serve with greek yogurt, guacamole and/or salsa for dipping or just fucking eat them cuz they are delicious. Enjoy!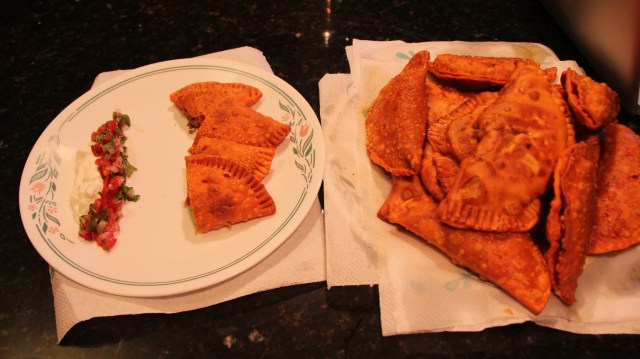 Oh and yeah, so like we made a video for all of you lovely Autostraddlers depicting what happens when Mari and I get together to make food things, specifically Mari-nadas. Also, I got Mari to do most of this cooking in her bra, so there's that.