Especially if you're a person with an ample bust or hips, finding a comfortable button-down shirt can feel impossible. But one queer-run company is working to change that, and the convention of marketing clothing specifically as "men's" or "womens," with shirts cut for a variety of different body types.
Gender Free World — who note that "we are not saying we want a world without gender, only that it is unfair that gender can limit and restrict your choices" — offers long- and short-sleeved shirts in three fits: Alex, for people who need extra room in the hips, Billie, for the large-busted, and Charlie, for folks whose proportions are pretty straight up and down. Next, they'll be launching the Drew fit for people with broad shoulders.

The shirts include a hidden button to counteract gaping at the chest, and are available in sizes 0 (UK 0/US 4/XXS) through 7 (UK 22/US 18/XXL). A representative for the company said that they hope to offer larger size options in the future, though patterns for those sizes are currently out of their financial reach.
There are, of course, the basics: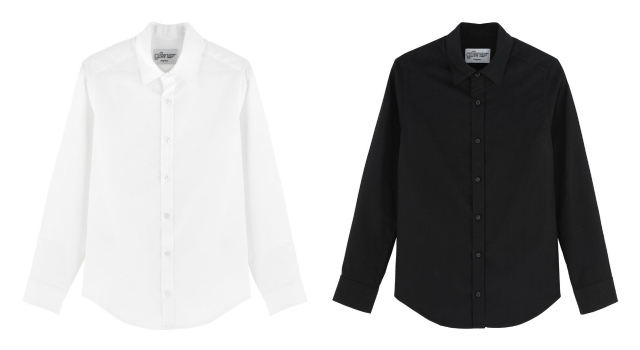 1. White Shirt 2. Black Shirt
Plus contrast-cuff options for the slightly more adventurous:

1. Gingham Shirt 2. Grey Shirt 3. Dolphin Shirt 4. Light Blue Shirt
And allover graphic prints for people like yours truly: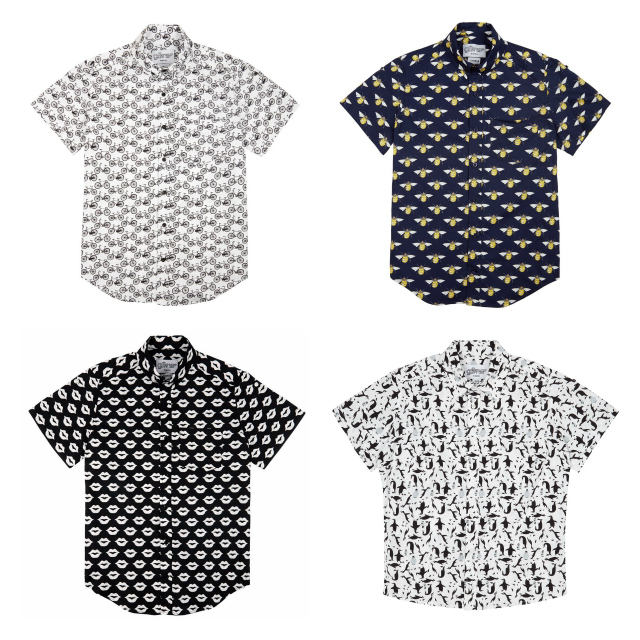 1. Bike Shirt 2. Bee Shirt 3. Lips Shirt 4. Penguin Shirt
GFW says their shirts "are made in London by skilled craftspeople paid a fair wage," and as such, they mostly run between $60 and $70. Though the company is based in the UK, they do ship internationally. You can see all of their styles here.